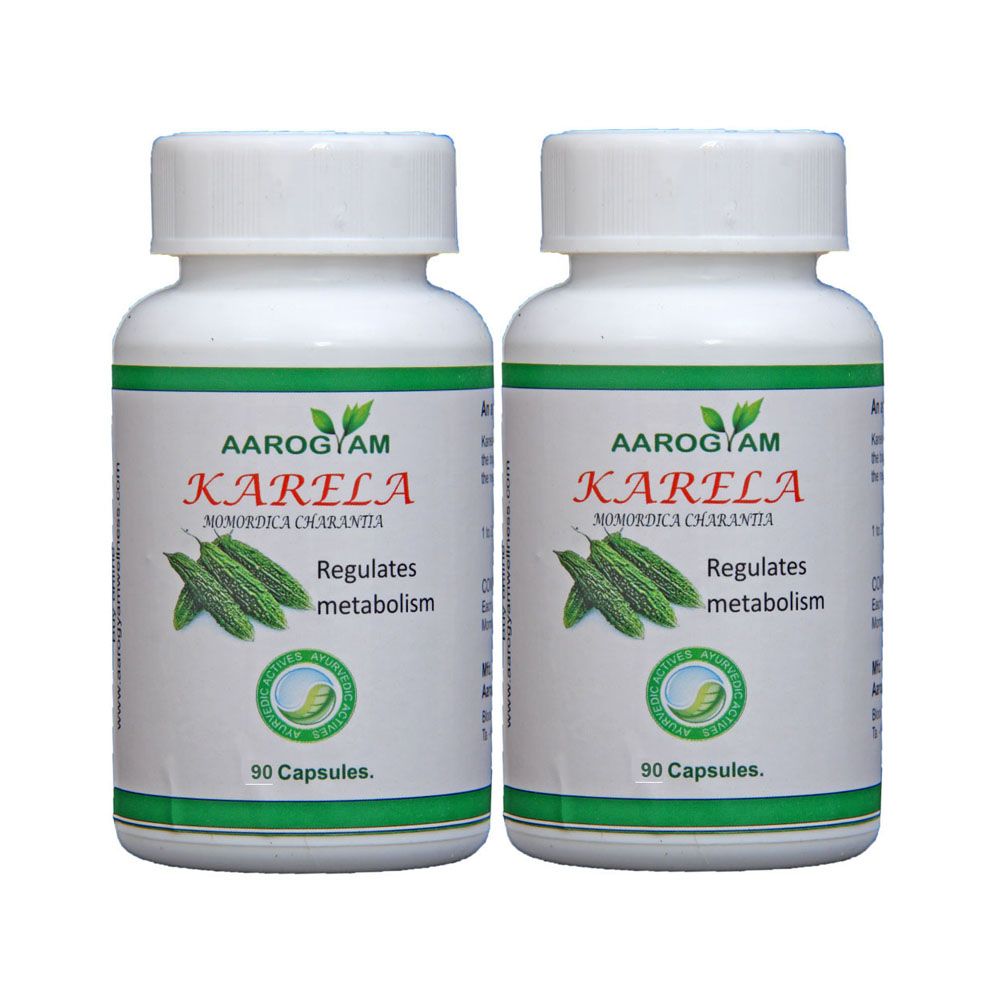 Aarogyam KARELA 500mg Capsules (180) to control Blood Sugar
180 KARELA 500 mg capsules from Aarogyam Wellness
Karela is a natural remedy that purifies the blood and controls blood sugar, and it may be helpful for a variety of medical conditions, chiefly the following:
For people with high blood sugar or hyperglycemia, it is one of the most effective treatments for diabetes.
Constipation, dyspepsia, and indigestion can all be successfully treated with karela.
Due to its potent purgative properties, it works well for slow bowel evacuation.
With vitamins A, B1, hepatoflavin, C, and iron, karela is a good source of essential vitamins and is effective in treating a variety of blood disorders like blood boils and skin conditions like scabies, itching, psoriasis, ringworm, etc.
Asthma, bronchitis, pharyngitis, colds, and rhinitis are all well-known to be helped by bitter melon, which is also regarded as an excellent remedy for these conditions.
Additionally, it helps with jaundice, leprosy, piles, and biliousness.
Bitter gourd supplements are helpful in the recovery of piles because they work well as an antipyretic, antilipolytic, antilipogenic, and emetic.
Contents: 90 capsules per bottle, in 2 bottles.
Dosage: After each meal, take 1 capsule, or as your doctor instructs.
Attributes
Brand
Aarogyam Wellness
Remedy Type
Ayurvedic
Country of Origin
India
Form Factor
Capsule
Price
₹ 350