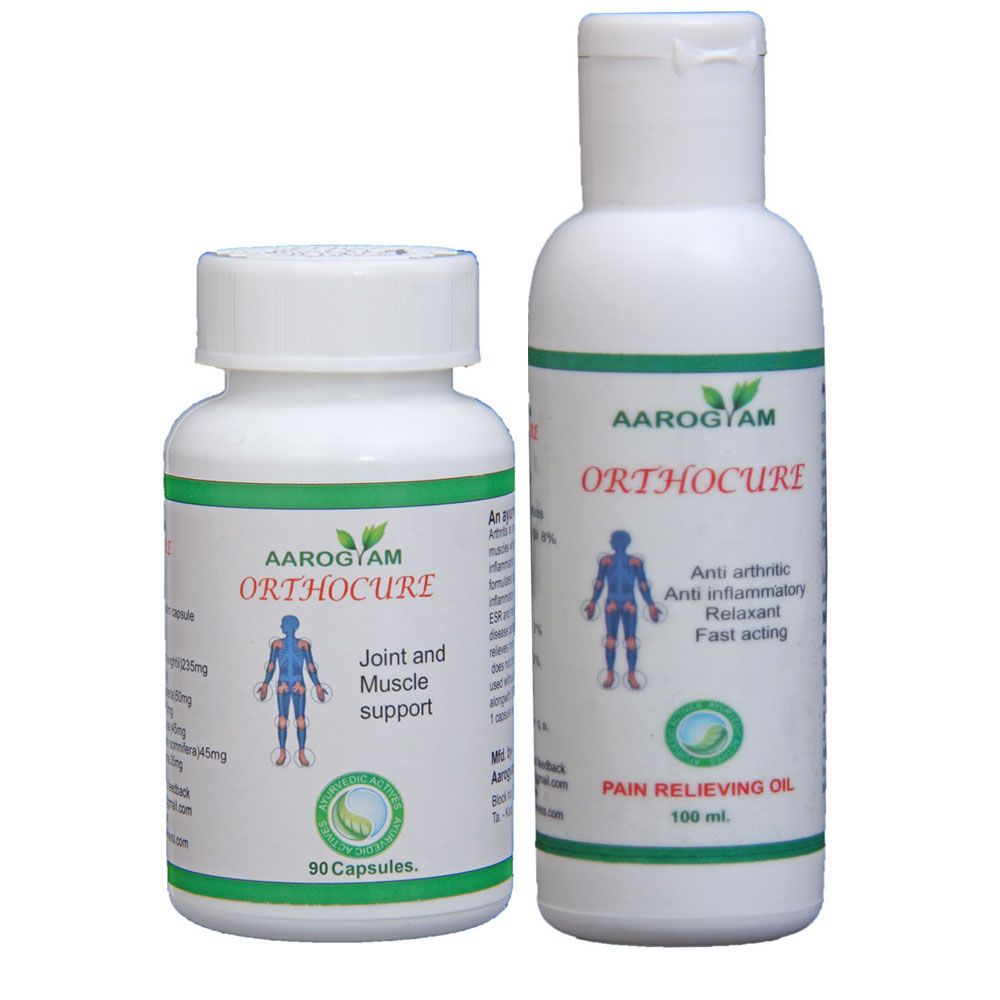 Aarogyam ORTHOCURE Capsules (60) & Oil (100 ml) for Joint Pain
Joint Pain Relieving ORTHOCURE Capsules and Oil from Aarogyam Wellness
Do not take spicy or deep-fried foods. Do not take medicine on an empty stomach in the morning. Orthocure Capsules is 100% Ayurvedic Medicine without any Side Effect Purely based on safe & harmless Ayurvedic theory with the prevention of Joints pain, Backache, Muscular Sprain, Arthritis, Stiffness of Joints, and Sciatica.
Contents: Bottle containing 100 ml of oil and 60 500 mg capsules
Children: 2 times per day, 1 capsule.
Adults: Twice daily, take 2 capsules, or as prescribed by a doctor.
Twice daily, or as prescribed by a doctor, gently massage oil into the area that is troubled.
Caution: Shake bottle thoroughly before use; avoid using oil on open wounds.
Attributes
Brand
Aarogyam Wellness
Remedy Type
Ayurvedic
Country of Origin
India
Form Factor
Capsule
Price
₹ 250