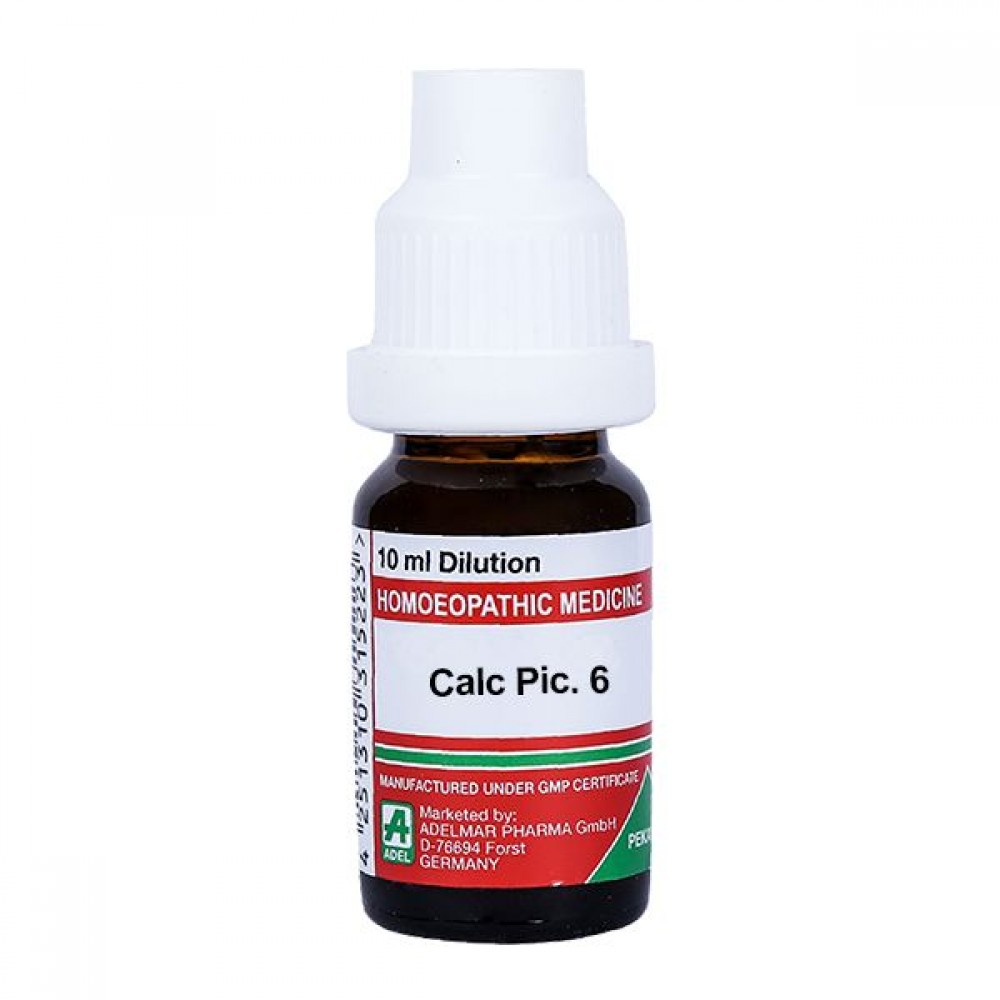 dilution of calerea picrata
Specifically those that develop on areas with less muscle tissue, such as the ear canal, shin bones, tail bone, etc., Calcarea Picrata has established a clinical reputation for treating recurrent and long-lasting boils.
Dead skin cells are expelled from the skin in dry, thin flakes, which build up.
eyelid gland infections.
Acne and zits can be treated with it as well.
Dose- As prescribed by physician. Can be taken along with allopathic medicines.: Dose: As directed by your doctor. Allopathic medications may be taken with it.
Precautions
Maintain a 30-minute window between food, beverages, and other medications and homeopathic remedies.
While taking medicine, stay away from anything with a strong mouth smell, such as camphor, garlic, onion, coffee, or hing.
Use while under a doctor's care.
Important Information: Use only after speaking to a licensed medical professional.
Attributes
Brand
Adel Pekana
Container Type
Glass Bottle
Shelf Life
5 Years From Date Of Manufacturing
Remedy Type
Homeopathic
Country of Origin
Germany
Homeo Forms
Dilution
Potency
6 CH / 6CH
Price
₹ 120