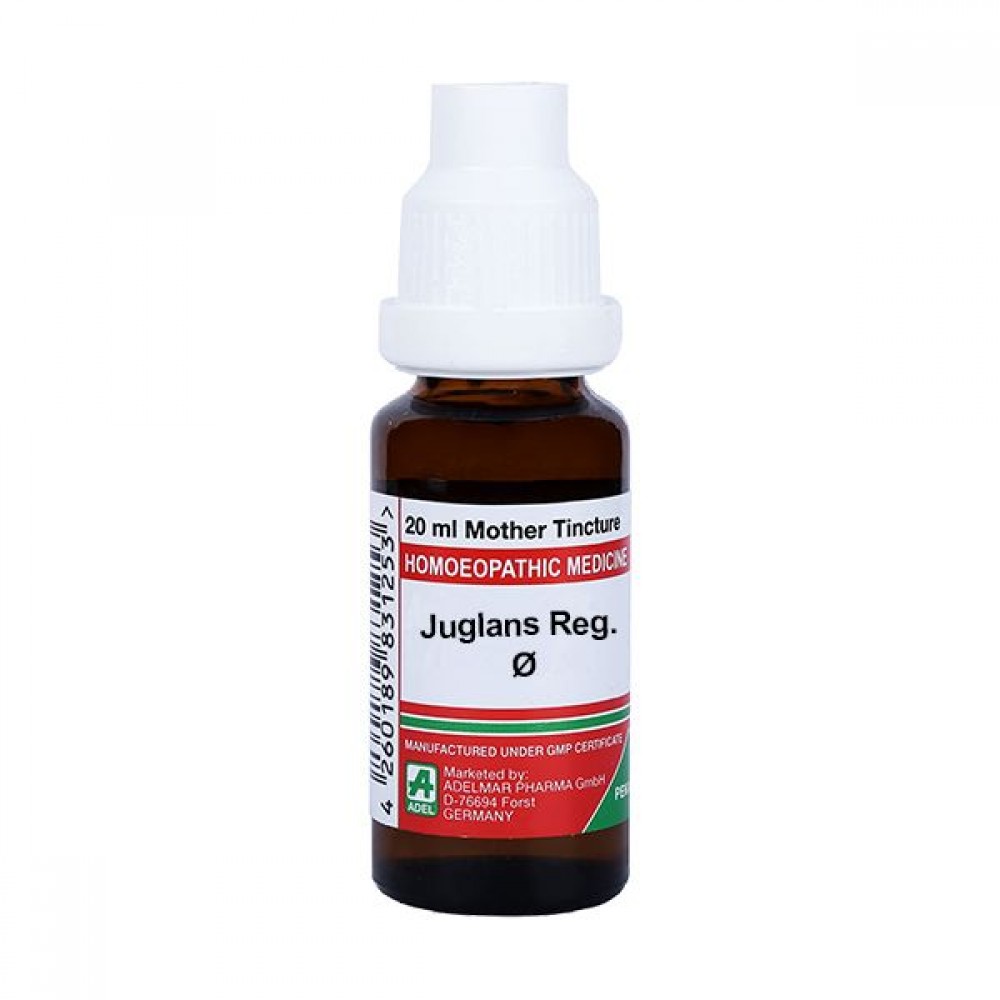 Adel Juglans Reg Mother Tincture Q
MOTHER TINCTURE JUGLANS REGIA
Juglans Cineria is a homeopathic treatment for liver problems that is made from butternut.
Effective treatment for skin eruptions, gallstones, and jaundice
liver problems are associated with a back-of-the-head pain
Before the nose's mucous membrane is impacted, there is pain behind the breastbone.
Having an upset stomach, acid reflux, and lots of burping
between the shoulder blades and in the lower back.
Dose- 15 drops of Abrotanum mother tincture in half a cup of water twice a day until symptoms disappear or as prescribed by physician. It can be taken along with allopathy medicines.: 15 drops of the Abrotanum mother tincture diluted in half a cup of water should be taken twice daily or as directed by a doctor until symptoms go away.
Precautions
Maintain a 30-minute window between food, beverages, and other medications and homeopathic remedies.
When taking medication, stay away from foods and beverages with strong flavors, such as camphor, garlic, onions, coffee, and hing.
There have been no reported negative effects.
Attributes
Brand
Adel Pekana
Container Type
Glass Bottle
Shelf Life
5 Years From Date Of Manufacturing
Remedy Type
Homeopathic
Country of Origin
Germany
Homeo Forms
Mother Tincture
Price
₹ 320