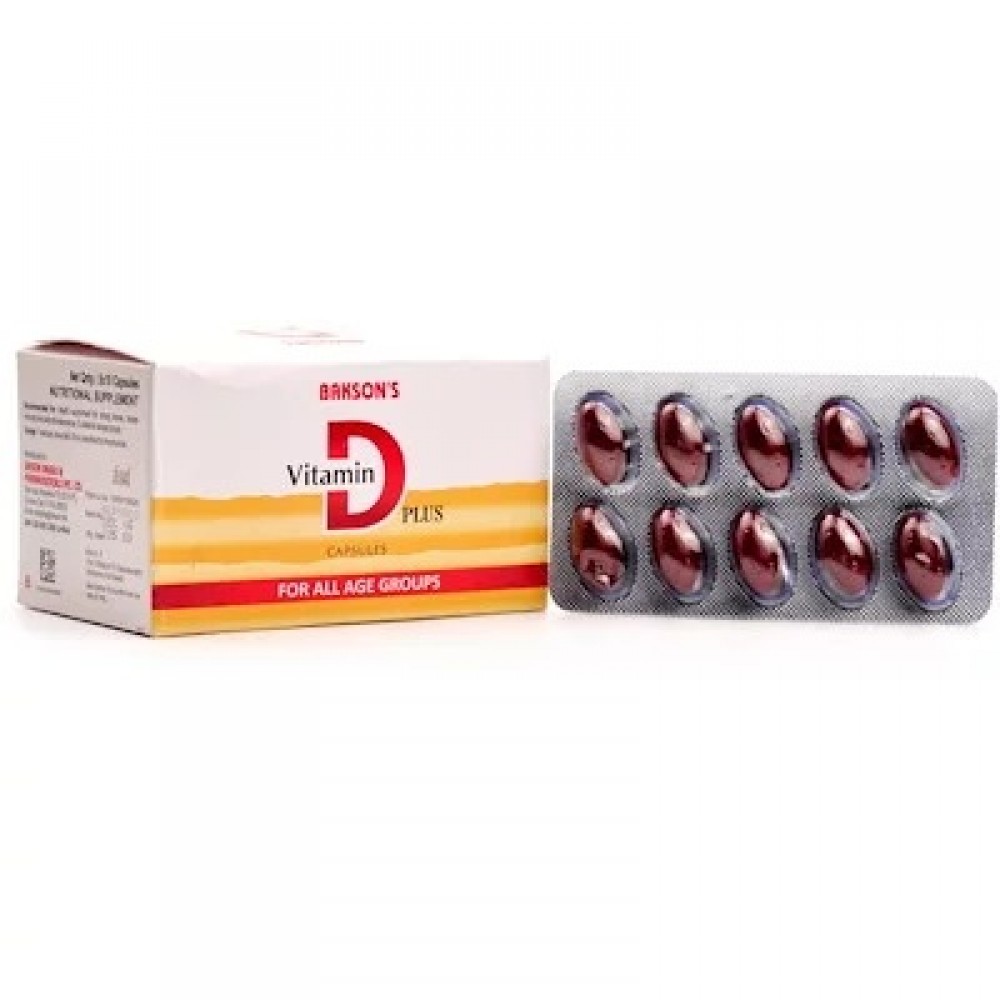 Bakson Vitamin D Plus Capsules (50caps)
capsules made by Baksons with vitamin D
Vitamins are essential for the growth of the body and the development of the immune system.
Baksons Vitamin D Plus capsules are a rich source of vitamin D and other minerals. This will help to improve the bone relationship and strengthen the bones in the body. Vitamin D deficiency can cause symptoms of bones like bone pains, bone loss leading to hyperparathyroidism, tendency to fractures, and many other conditions.
Vitamin D Plus by Baksons dosage
once daily, one capsule.
Rules and Regulations
Before purchasing this medication, we have assumed that you sought medical advice and are not using it for self-medication.
Caution Use under medical supervision: Use with caution and consult a doctor
Attributes
Brand
Baksons
Container Type
Box
Shelf Life
36 months
Remedy Type
Homeopathic
Country of Origin
India
Form Factor
Capsule
Suitable For
Veg / Vegetarian
Price
₹ 250