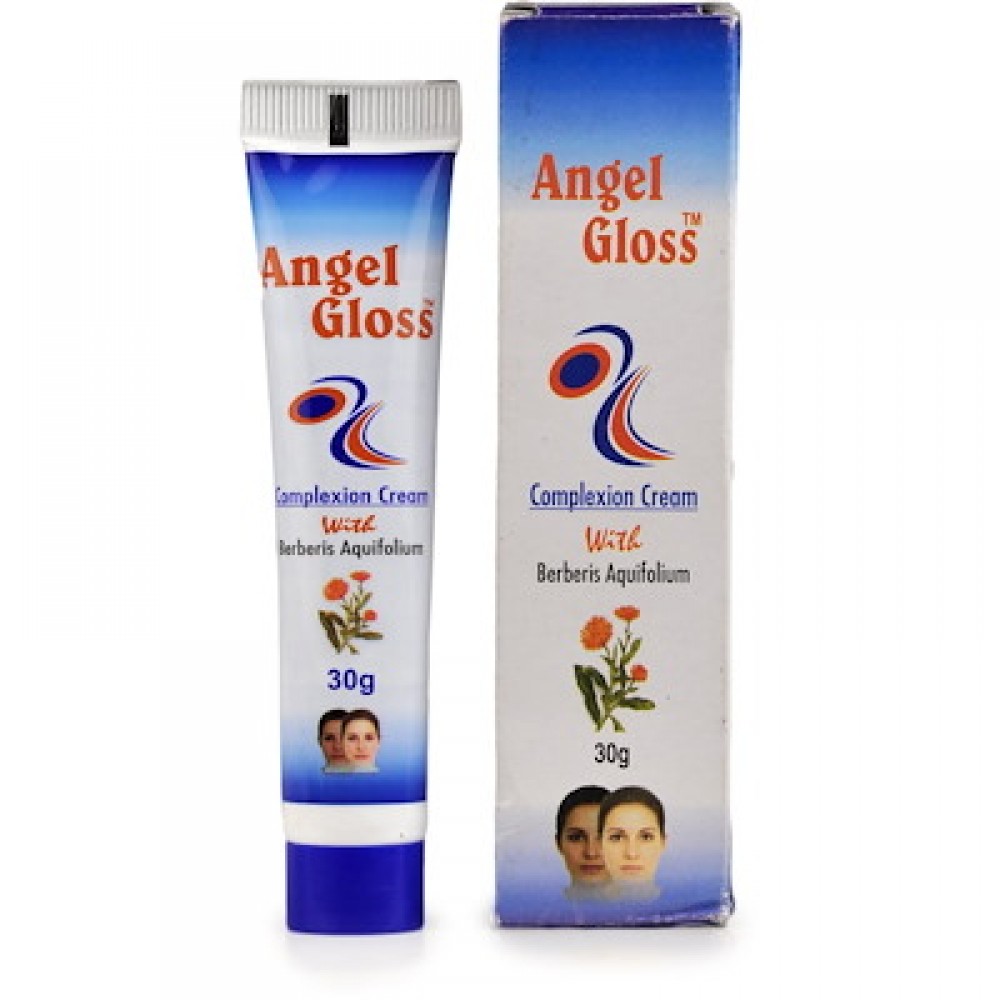 Dr. Bhargava Angel Gloss Cream (30g) – Anti Blemish, Fairness Cream for Acne, Pimples, Blackheads, Skin Pigmentation
Use Bio Valley Angel gloss complexion cream for a clear complexion; it contains key ingredients like berberis aquifolium, hydrastic Canadensis, and others that treat acne, blackheads, and pimples; it is a useful treatment for skin pigmentation; and it is a proprietary blend of several homeopathic herbs that are available as a cream.
It is a light moisturizing cream that has been specifically formulated to nourish all skin types, gently exfoliate, maintain the pH balance of the skin, clear pigmentation, acne, and scars, and promote clear, fresh, radiant skin.
Angel Gloss Cream by R. S. Bhargava ingredients
Aquifolium Q 2% Berberis
Canadensis hydrastica Q 2%
2.5% Volatile Alcohol
How to Use: Apply Bio Valley Angel Gloss Contour Cream all over the face, giving a gentle massage after each application, twice daily.
Important Information: use as directed by a physician
Attributes
Brand
Bhargava Cosmetics
Container Type
Tube
Shelf Life
Long Life
Remedy Type
Homeopathic
Country of Origin
India
Form Factor
Cream
Suitable For
Veg / Vegetarian
Price
₹ 90