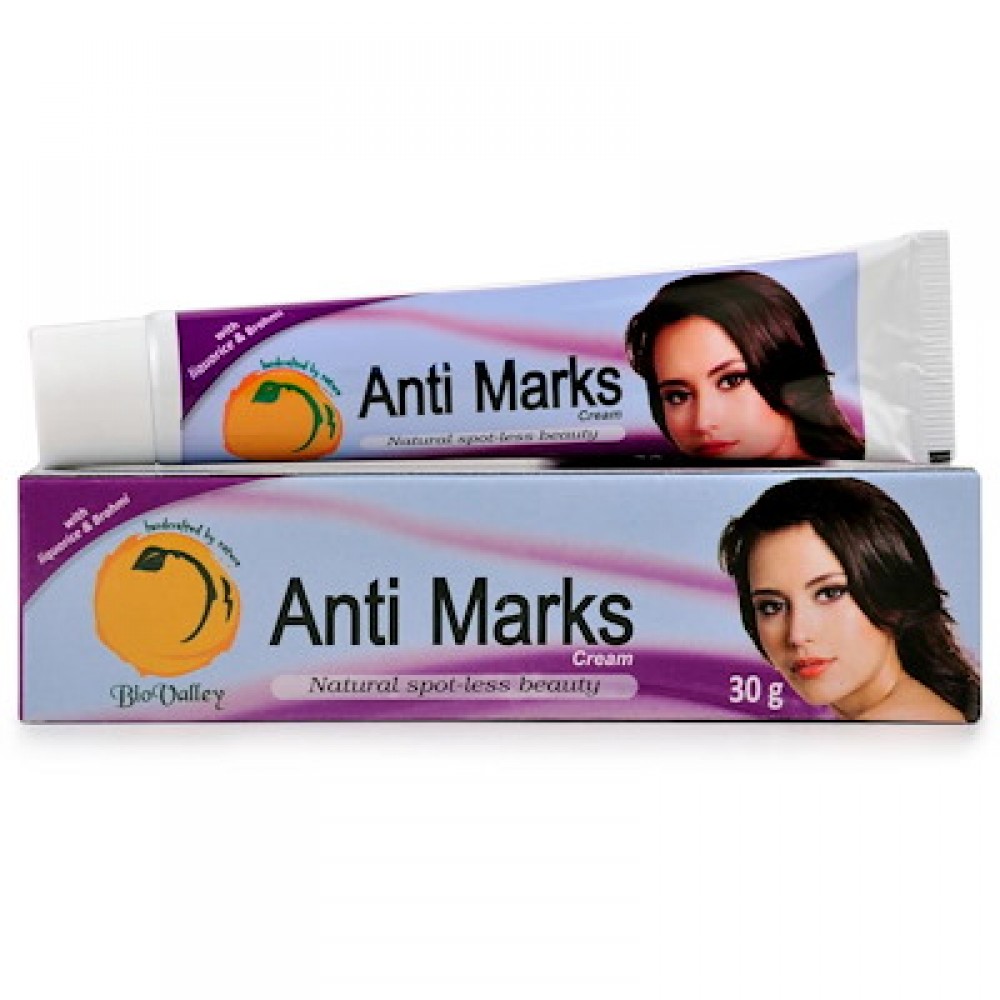 Dr. Bhargava Anti Marks Cream (30g)-Removes Old Marks and Scars on Skin, Under Eye Circles and Pigmentation
With key ingredients like berberis aquifolium, hydrastic Canadensis, etc. that treat acne, blackheads, and pimples as well as being a useful remedy for skin pigmentation, Bio Valley Angel gloss complexion cream is a homeopathic medicine with a proprietary blend of several homeopathic herbs (available in cream).
Effectively gets rid of marks and blemishes.
Ingredients
Liquid parafin, White Petroleum Jelly, Cetyl Alcohol, Cetostearyl Alcohol, Bisvatulsi Extract, Neem Extract, Manjistha Extract, Yastimadhu Extract, Nyagropadha Extract, Chandana Extract, Brahmi Extract, GhritKumari, Methyl Paraben, Propyl Paraben, Disodium EDTA, Perfume, and Purified Water.
How to Use: Stretch marks should be covered with Bio Valley Anti Marks cream, which should also be used twice a day for the best results.
Important Information: use as directed by a physician
Attributes
Brand
Bhargava Phytolab
Container Type
Tube
Shelf Life
Long Life
Remedy Type
Homeopathic
Country of Origin
India
Form Factor
Cream
Suitable For
Veg / Vegetarian
Price
₹ 112