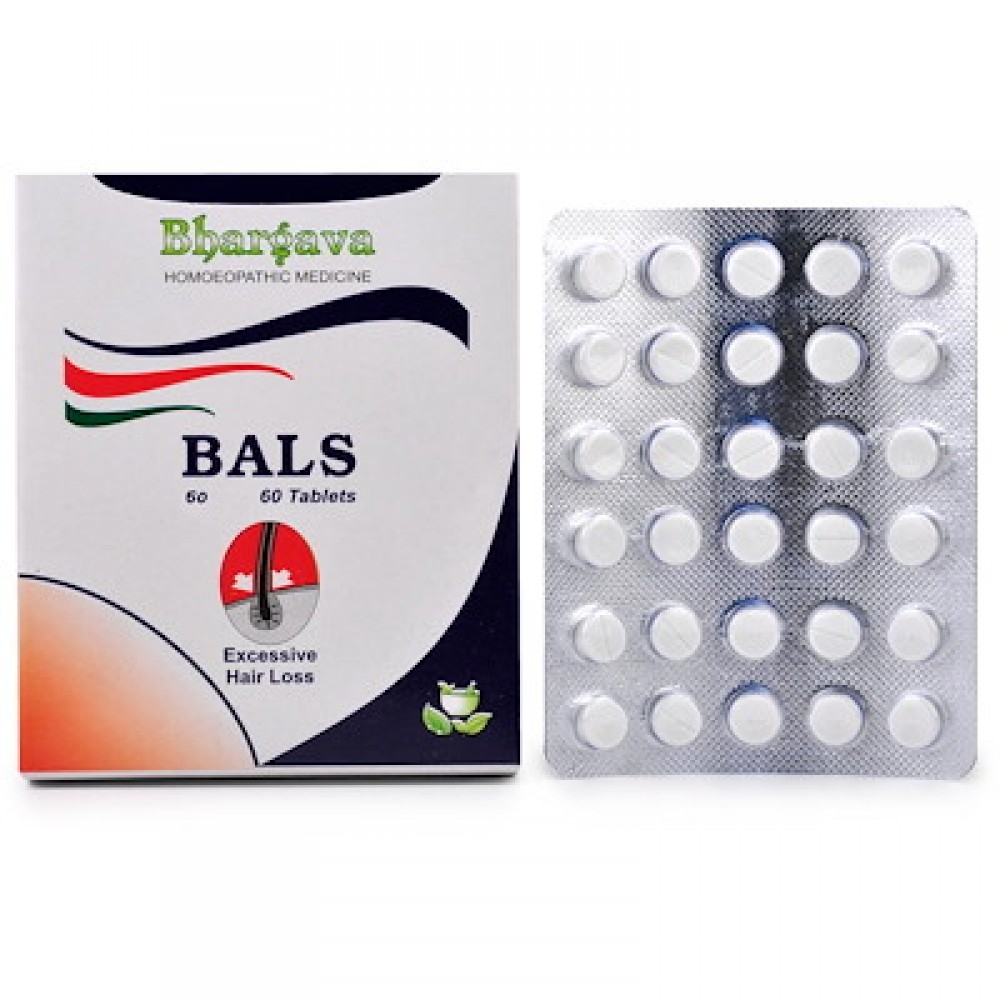 Dr. Bhargava Bals Tablet (60tab)-For Hair Loss, Premature Graying and Dandruff
Reasons to Take a Dr. Bhargava Bals Tablet
Baldness.
In large bunches, hair falls from the crown.
scalp itching brought on by the presence of dandruff or seborrheic dermatitis thick crusts.
baldness that manifests in patches and hair loss.
hair that has started to gray.
dandruff is overly present on dry hair.
Dr. Bhargava Bals Tablet's Ingredients
phosphoric acid, acidum 3x
6x Joborandi
Album of arsenic three times
Calcium phosphorica 6x
Santal 6x oleum
3x Acidum Flouricum
6x Badiaga
The Dr. Bhargava Bals Tablet's composition in action
Acidum phosphoricum 3x: It is evident in early hair graying, hair loss, and thinning hair.
Joborandi 6x: verifying hair regrowth and loss
Arsenicum album 3x: For sensitive and itchy scalp, it is advised.
Calcarea phosphorica 6x: Every night, there is a scalp itch.
Oleum santalis 6x: Hair loss, burning and shooting pain in the scalp, and itching are signs.
Acidum flouricum 3x: It relieves skin caries in alopecia.
Badiaga 6x: Dandruff relieves a dull, woozy feeling in the head and is associated with a sore, dry, and tetter-like scalp.
How to Use: Adult: three times per day, one tablet.
Important Information: use as directed by a physician
Attributes
Brand
Bhargava Phytolab
Container Type
Blister Pack
Shelf Life
Long Life
Remedy Type
Homeopathic
Country of Origin
India
Form Factor
Tablet
Suitable For
Veg / Vegetarian
Price
₹ 160