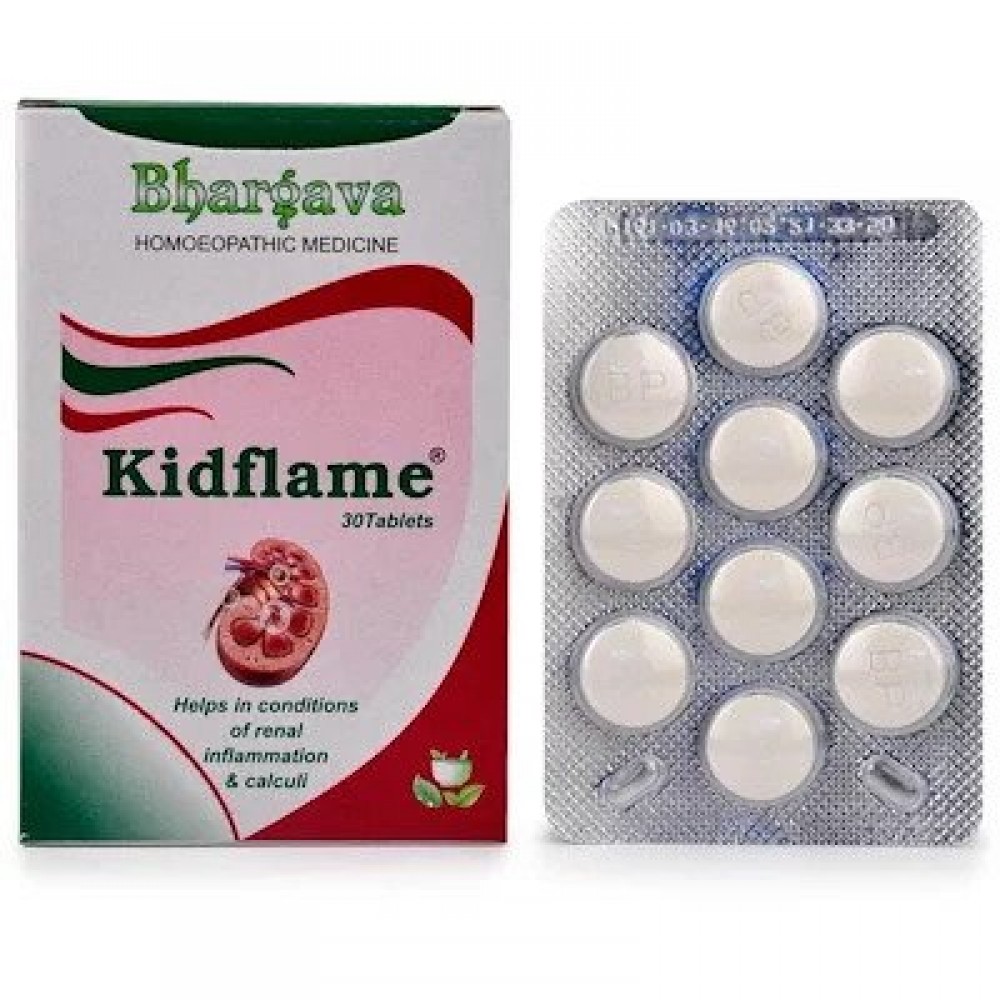 Dr. Bhargava Kidflame Tablets (30tab)-For Kidney Calculus, Painful, Burning Urination, Corrects Uric Acid
Guidelines for using Dr. Bhargava Kidflame Tablets
To treat renal ic
regarding a urinary tract infection
Dr. Bhargava Kidflame Tablets' Additional Indications
It is effective in treating urinary incontinence, nephritis, renal calculi, renal colic, and urinary tract infections.
It reduces the symptoms of fever, flank/back pain, nausea, vomiting, burning urination, and hesitancy when urinating.
The ingredients in Dr. Bhargava Kidflame Tablets
B. vulgaris three times
3x Cantharis
3-fold Dioscorea villosa
3 times with petrolinum sativum
Maydis stigma 1x
T. occi. 6x
Ursi Uva 6x
6 times vesicaria communis
How to Use: 2-3 tablets three times daily, or as prescribed by a doctor.
Important Information: use as directed by a physician
Attributes
Brand
Bhargava Phytolab
Container Type
Bottle
Shelf Life
Long Life
Remedy Type
Homeopathic
Country of Origin
India
Form Factor
Tablet
Suitable For
Veg / Vegetarian
Price
₹ 190