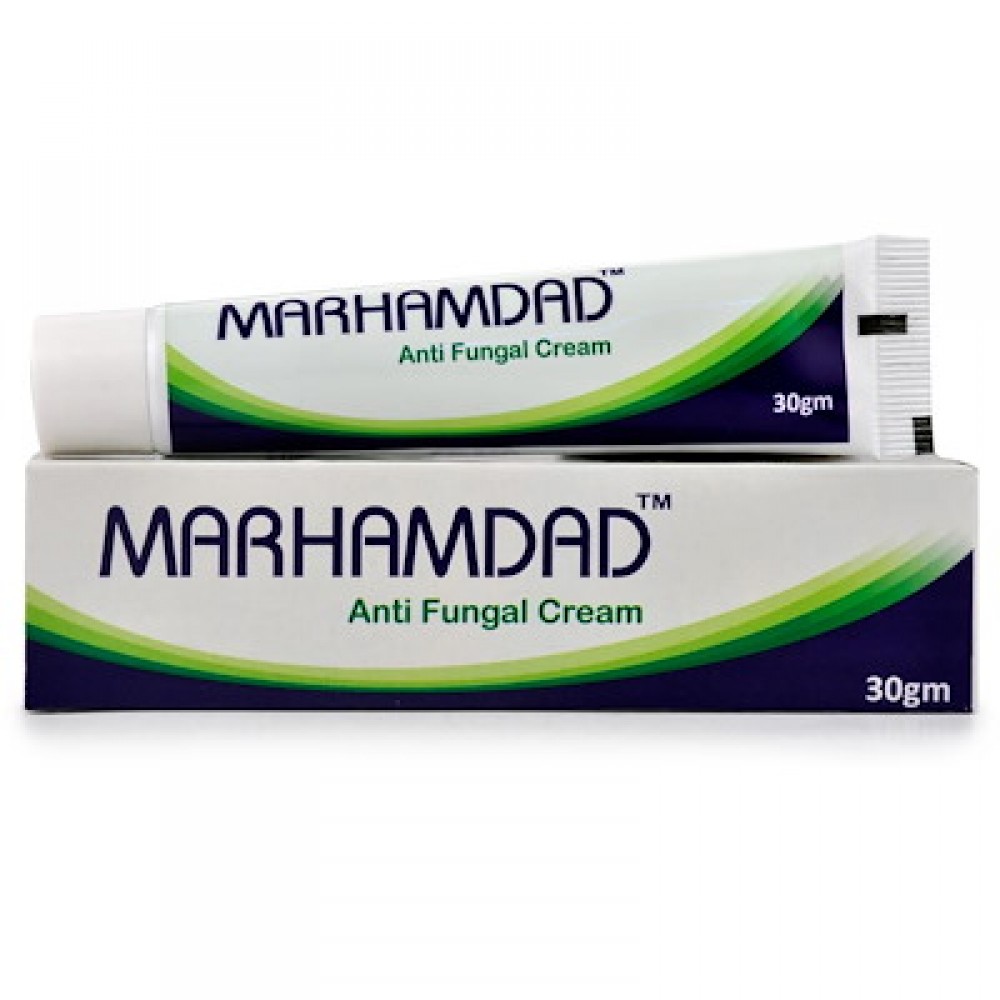 Dr. Bhargava Marhamdad Cream (30g)-Relieves Itching, Redness, Dry Eczema, Psoriasis, Cracked Skin
Antifungal, antiseptic, antioxidant, wound-healing, and hydrating properties are present in Bhargava Marhamdad Anti Fungal Cream.
Dr. Bhargava Marhamdad Cream indications
gives sensitive skin protection and a calming effect
alleviates dermatitis, eczema, itching, and fungus infections of the skin and mucous membranes
reduces the development of microbes on the surface of the skin, particularly on contaminated wounds.
The Dr. Bhargava Marhamdad Cream's additional indications
for ringworm, skin infections, earaches, and fungal infections.
Barber's itch, unpleasant body odors, and ear eruptions are some of the unpleasant symptoms.
Dr. Bhargava Marhamdad Cream's ingredients
The medicinal herb calendula
Oxydating zinc
Sulphanilamide
Camphora
a beeswax
How to Use: 3–4 times per day, or as prescribed by a doctor, gently apply to the affected area.
Important Information: use as directed by a physician
Attributes
Brand
Bhargava Phytolab
Container Type
Tube
Shelf Life
Long Life
Remedy Type
Homeopathic
Country of Origin
India
Form Factor
Cream
Suitable For
Veg / Vegetarian
Price
₹ 74