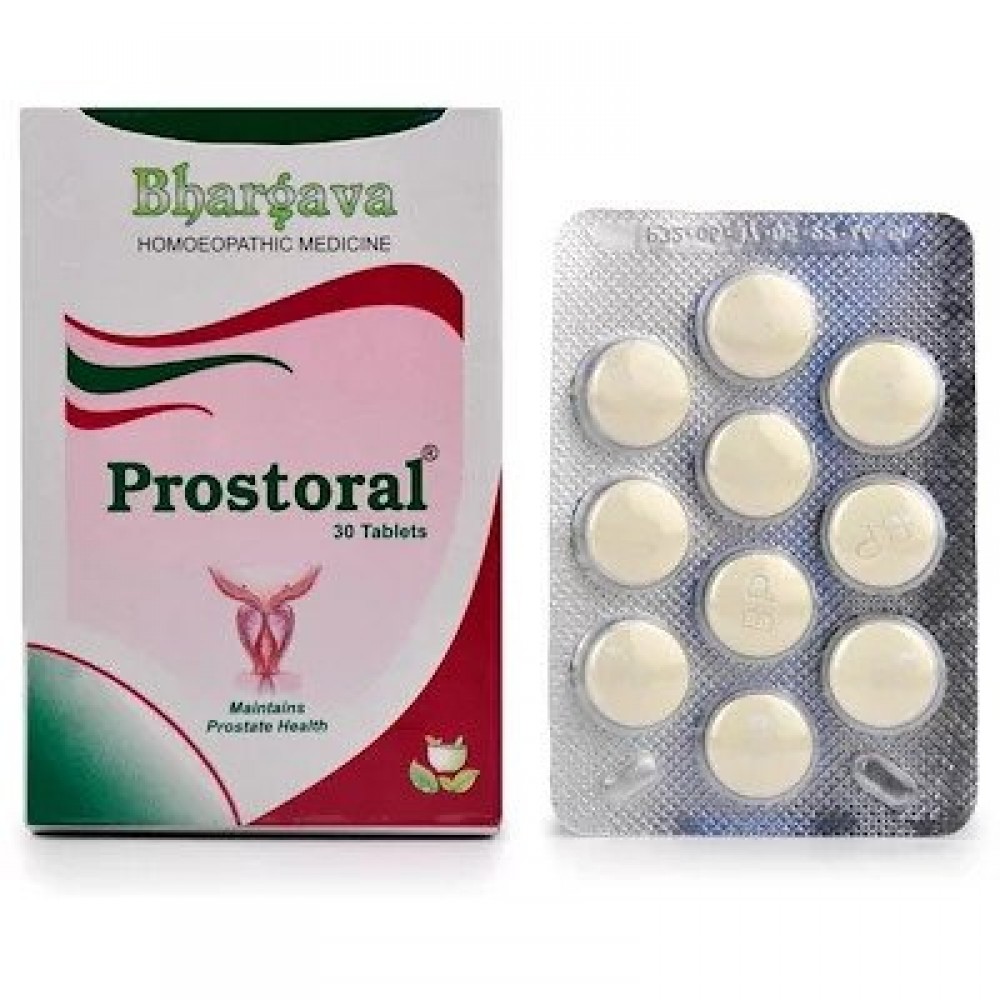 Dr. Bhargava Prostoral Tablets (30tab)-For Prostatitis, Useful in Frequent, Painful and Scanty Urination
The prostate gland can function normally with the help of Bhargava Prostoral Tablets.
Prostoral tablets by Dr. Bhargava indications
excessive growth
prostate gland is painfully inflamed.
Additional Uses for Prostoral Tablets Made by Dr. Bhargava
A constant urge to urinate and poor urine flow.
without requiring surgical intervention, restoring health
It alleviates frequent urination, urgency, reluctance, dribbling, and irregular urine flow.
The ingredients in Dr. Bhargava Prostoral Tablets
Umbellated chimaphila 3X
Arborescens Hydrangea 3X
ferulic acid three times
Brazil raisin 6X
3-X-Sabal serrulata
Saintagria 3X
Western thuja 3X
How to Use: or as directed by a doctor, take 1-2 tablets three times per day.
Important Information: use as directed by a physician
Attributes
Brand
Bhargava Phytolab
Container Type
Blister Pack
Shelf Life
Long Life
Remedy Type
Homeopathic
Country of Origin
India
Form Factor
Tablet
Suitable For
Veg / Vegetarian
Price
₹ 148