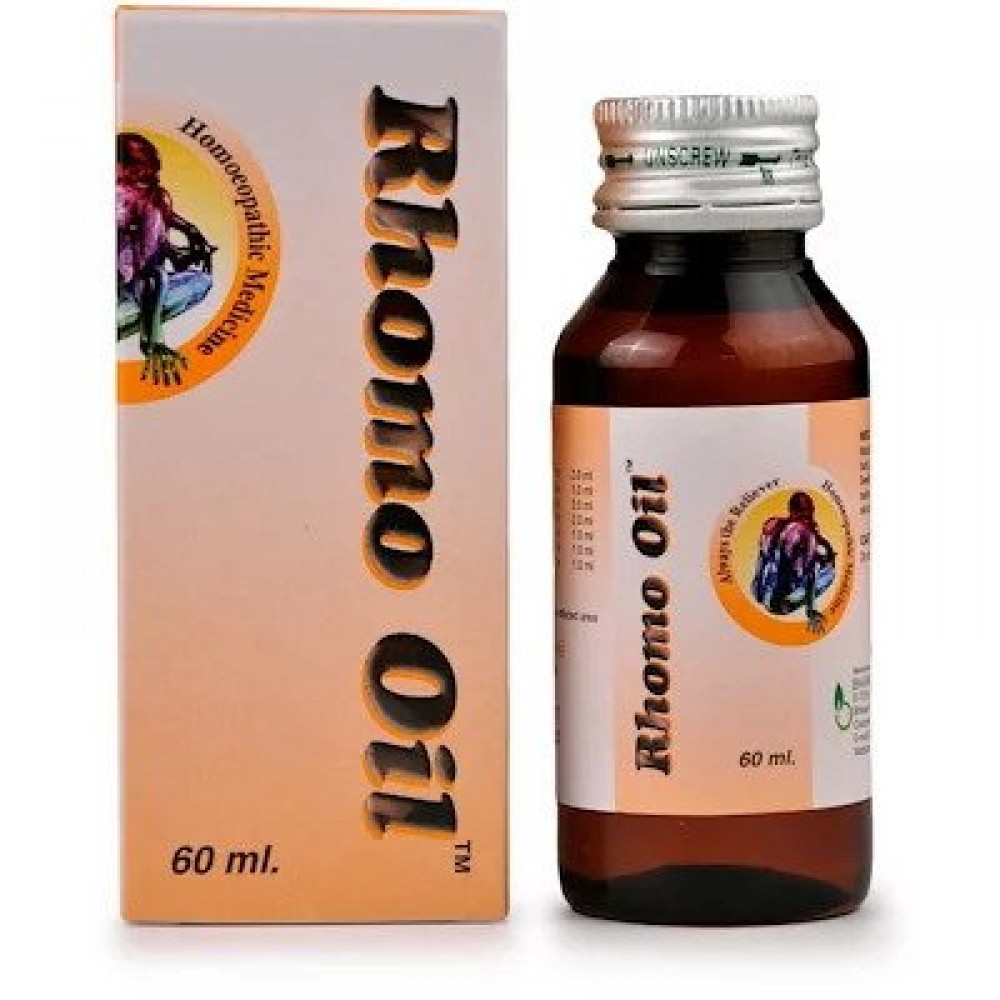 Dr. Bhargava Rhomo Oil (60ml)-For Sprains, Stiffness of Muscles, Swellings, Pains, Sciatica, Joint pain
Rhomo Oil Warning Signs
Regular massage of this painkiller is useful in:
back, joint, and extremity pain from muscles.
joints and knees that hurt to swell.
strains and sprains, particularly from the cold.
Rhomo Oil's Chemical Makeup
Rhus Toxicodendron 1x: Rhus significantly weakens the forearm and fingers. It tears tendons, ligaments, and fascia.
Bryonia alba 2x: Joints that are red, swollen, hot, with stitches and tearing; made worse by the slightest movement; stiffness and pain in the knees; stitches and stiffness in the small of the back; and stitches and stiffness in the nape of the neck.
Terebinthina oleum 1x: Drawing pain in the back and loins when seated, especially in the evening, and drawing in right kidney that extends to hip.
Camphor officinalis 1x: Numbness, tingling, and coldness; pain between the shoulders; difficulty moving; cracking in joints; and cramps in the calves are effectively relieved.
Menthol 1x: It relieves lumbar muscle soreness as well as cervical muscle pain.
Thymol 1x: It provides relief from fatigue and lumbar aches, which are made worse by physical and mental labor.
Symphytum offocinale 1x: It works to treat general joint pain and relieves knee neuralgia.
How to Use: 3–4 times per day, gently massage the affected area to achieve full relief.
Important Information: Apply only when directed by a doctor. Do not use on exposed skin, open sores, or skin that has been cut or cracked.
Attributes
Brand
Bhargava Phytolab
Container Type
Bottle
Shelf Life
Long Life
Remedy Type
Homeopathic
Country of Origin
India
Form Factor
Oil
Suitable For
Veg / Vegetarian
Price
₹ 112