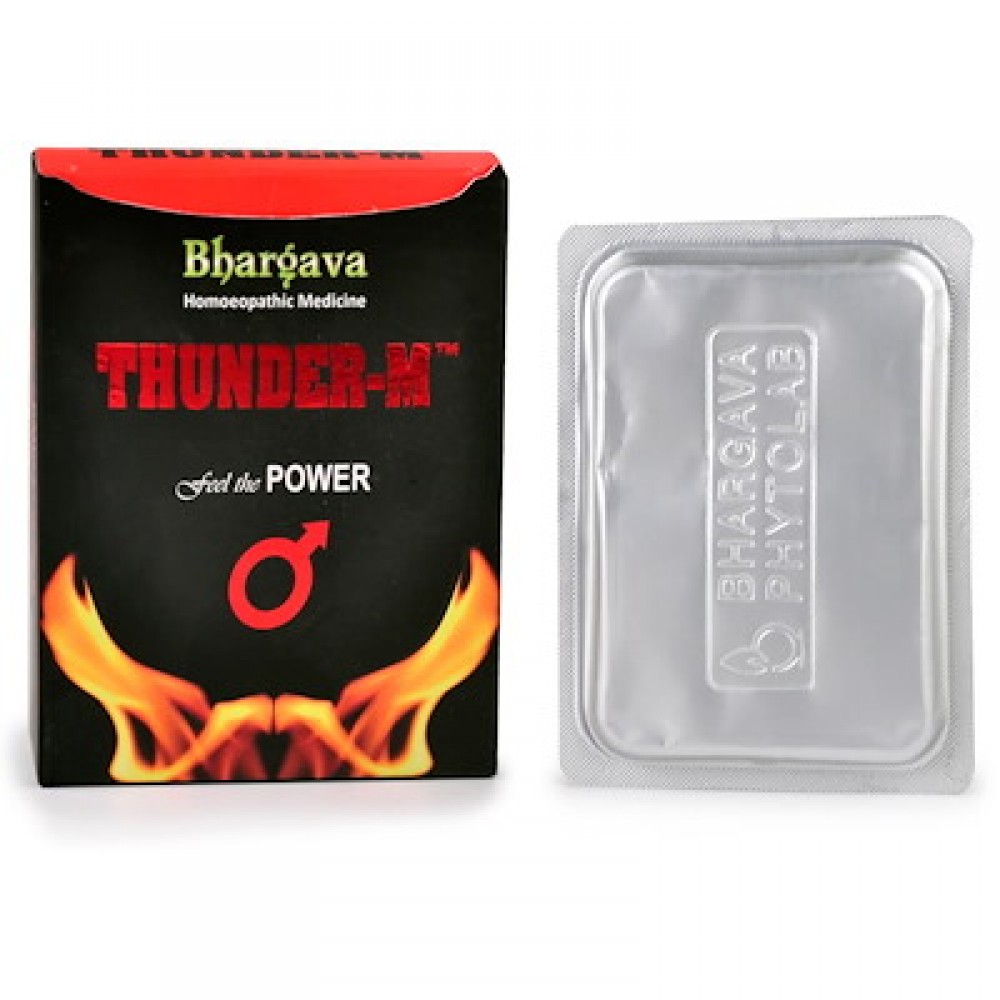 Dr. Bhargava Thunder M Tablet (30tab) – For Males in erectile dysfunction, premature ejaculation, stamina
Thunder M Tablet by Dr. Bhargava indications:
Men's nerve tonic is beneficial for:
Debilitating senility, poor mental and physical passion, exhaustion, and loss of vigor and vitality.
Anxiety exhaustion, sexual neurasthenia, and impotence.
Seminal vesicles and prostate are both painfully inflamed.
emissions in the middle of the night or even after passing a soft stool.
Dr. Bhargava Thunder M Tablet's chemical makeup
Damiana 3x: powerlessness, ejaculation that occurs too early, and erection.
Acidum Phosphoricum 2x: Testicles are tender and swollen, there are emissions at night and in the morning, and there is weakness from nervous exhaustion. Sexual power is also lacking.
Ginseng Panax Q: Improves sperm count and is used to treat impotence and early ejaculation.
Selenium 3x: Prostatic fluid dribbling, irritability after coitus, loss of sexual power, increased desire with selenium, improved ability with decreased ability, thin, odorless sperm, and sexual neurasthenia
Yohimbinum Q: Yohimbinum aids in male erections that are powerful and last a long time and increases sexual desire.
How to Use: Twice daily, one tablet.
Important Information: use as directed by a physician
Attributes
Brand
Bhargava Phytolab
Container Type
Strip
Shelf Life
Long Life
Remedy Type
Homeopathic
Country of Origin
India
Form Factor
Tablet
For Use By
Men / Male
Suitable For
Veg / Vegetarian
Price
₹ 293