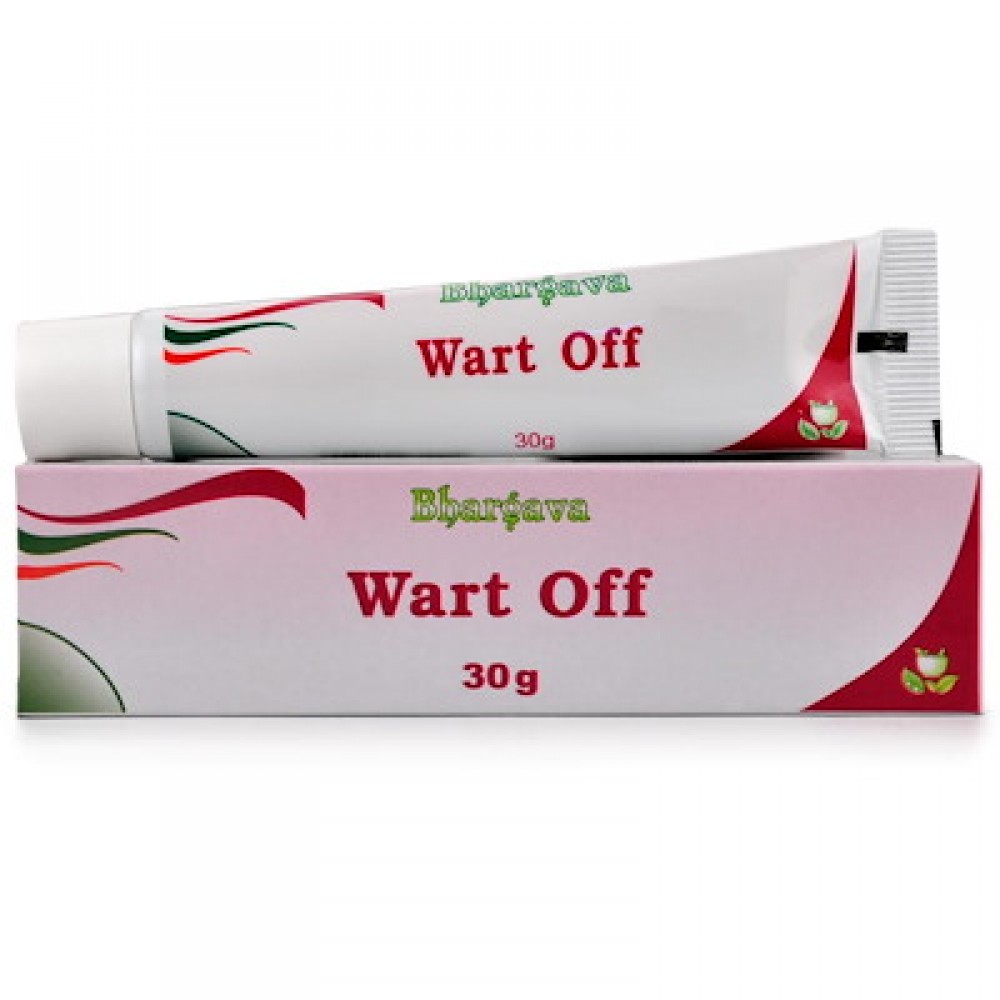 Dr. Bhargava Wart Off Cream (30g) – Helps Remove Soft and Hard Skin Warts and Corns
All types of warts should be treated with Bhargava Wart Off Cream.
Warts are raised bumps on your skin that are typically painless, but can be painful if they develop on a finger or the bottom of your foot where pressure is applied. Warts are small, self-limited tumors that are caused by one of the over 100 types of human papilloma viruses.
Wart Off Cream by Dr. Bhargava indications
Any type of wart, mole, or excrescence that is present anywhere on the body and that oozes blood or moisture.
Additional Wart Off Cream by Dr. Bhargava indications
Soft and hard warts and corns
Whether in pain or not
Dr. Bhargava Wart Off Cream's chemical composition
Thuja occidentalis: Warts, warty skin, dryness, and brown spots on the skin.
Sabina Q: Fig-warts are a sign, along with excruciating burning and itching.
Calcarea fluoricum 3X: Fissures or cracks in the palms of the hands, or hard skin. Hard, elevated edges of ulcer, surrounding skin purple and swollen. Encysted swelling at the back of the wrist. Hard swelling on the cheek, with pain, Chaps, and cracks.
How to Use: 3–4 times per day, or as prescribed by a doctor, gently apply to the affected area.
Important Information: use as directed by a physician
Attributes
Brand
Bhargava Phytolab
Container Type
Tube
Shelf Life
Long Life
Remedy Type
Homeopathic
Country of Origin
India
Form Factor
Cream
Suitable For
Veg / Vegetarian
Price
₹ 80