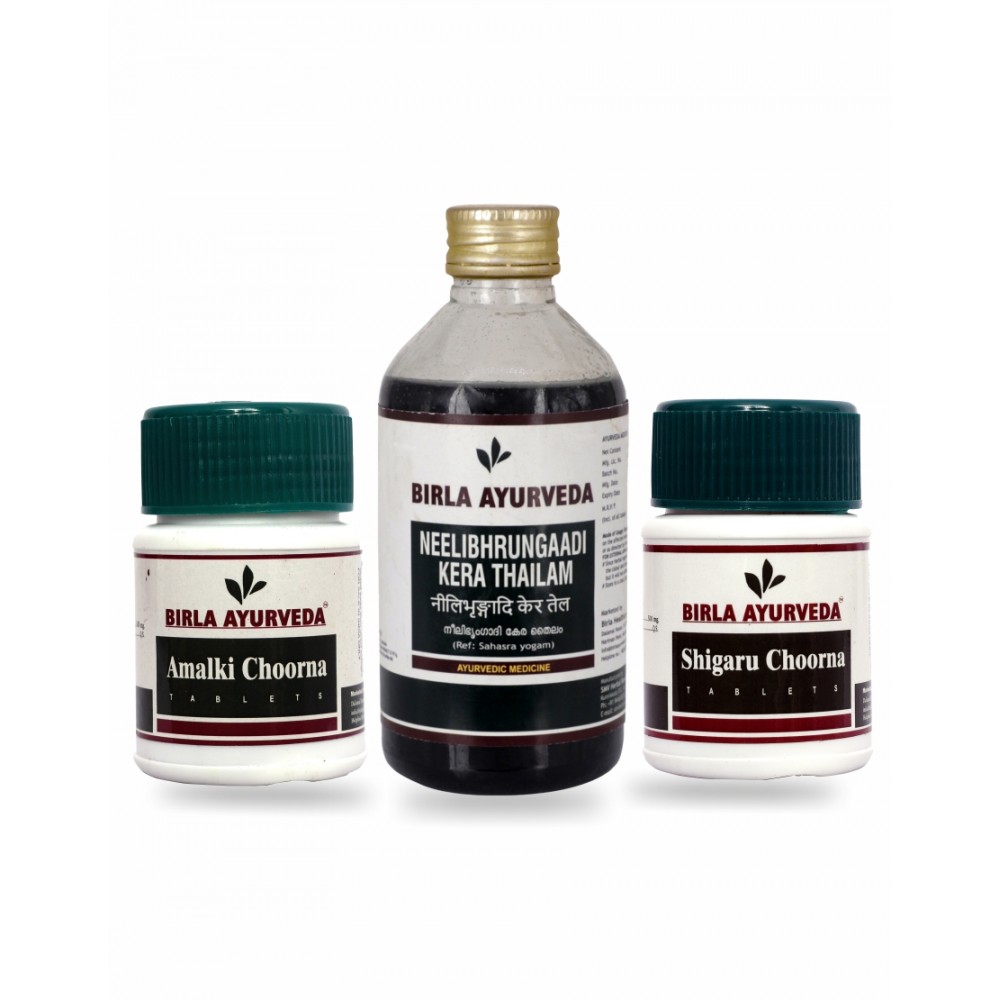 Birla Ayurveda Hair Kit – Hair Growth & Nourishes Root
Overview of Hair Kit: Hair Kit cleans, repairs, and treats hair that is brittle and damaged.
Benefits:
Amalaki: Treatment of primarily vata and pitta imbalances is indicated in ayurveda.
It delays premature aging of the skin and body by having rejuvenating, anti-oxidant, and immunomodulating properties.
Applied to treat chronic fever, leucorrhea, anemia, and menorrhagia
Shigaru: It has anti-cancer, anti-inflammatory, immune-modulating, detoxifying, adaptogenic, analgesic, anthelmintic, and cardiac stimulant properties.
Mucolytic, carminative, emmenagogue, anti-hyperglycemic, anti-stress, anti-rheumatic, anti-arthritic, hypertensive, antimutagenic, and muscle-relaxing
Diabetes, arthritis, hyperlipidemia, cancer prevention, and arsenic toxicity are all treated with it.
Neelbringadi Oil: Hair loss, early graying, and itchy scalp are benefits of using it.
Attributes
Brand
Birla Ayurveda
Container Type
Bottle
Shelf Life
3 years
Remedy Type
Ayurvedic, Organic
Country of Origin
India
Suitable For
Veg / Vegetarian
Price
₹ 545