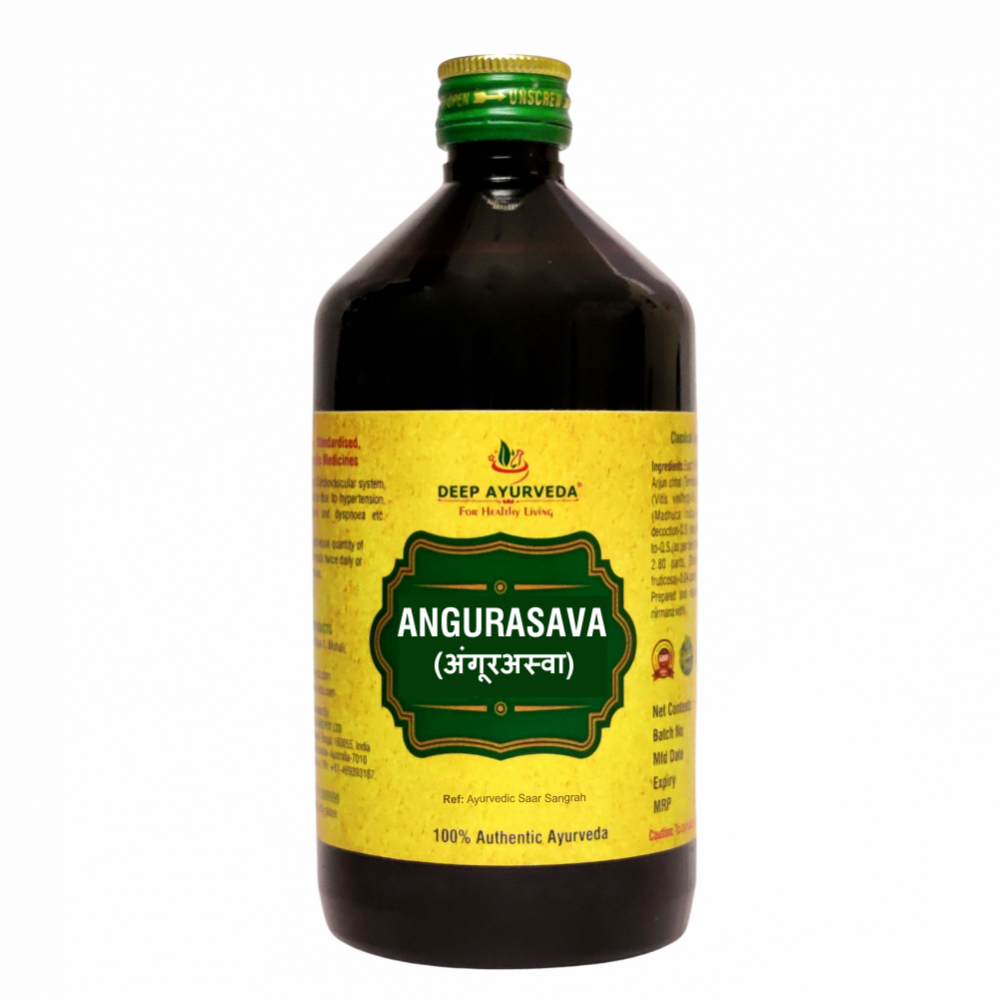 Deep Ayurveda Angurasava (450ml) : Rich In Appetizer, Revitalizer And Tonic Properties |
Angurasava Deep Ayurveda 450ml
Angulasava: Improves memory and functions as a tonic, revitalizer, appetizer, as well as a blood-forming agent in the body.
Useful method:
Half an hour after meals, twice daily, 15 to 30 ml with an equal amount of water, or as prescribed by a doctor.
Packing:
450 ml are offered in a pack.
USP of the Good:
Utilize herbal extracts that are more concentrated.
Developed by an Ayurvedic physician with training and experience.
Since 2008, we've been using it in our clinical work.
No additional artificial flavors or colors have been added.
Manufacturing facility with USFDA registration and GMP certification
Government of India manufacturing facility sponsored by KVIC produces the item.
Attributes
Brand
Deep Ayurveda
Container Type
Amber Bottle
Shelf Life
10 Years
Remedy Type
Ayurvedic
Country of Origin
India
Form Factor
Tonic
Price
₹ 219