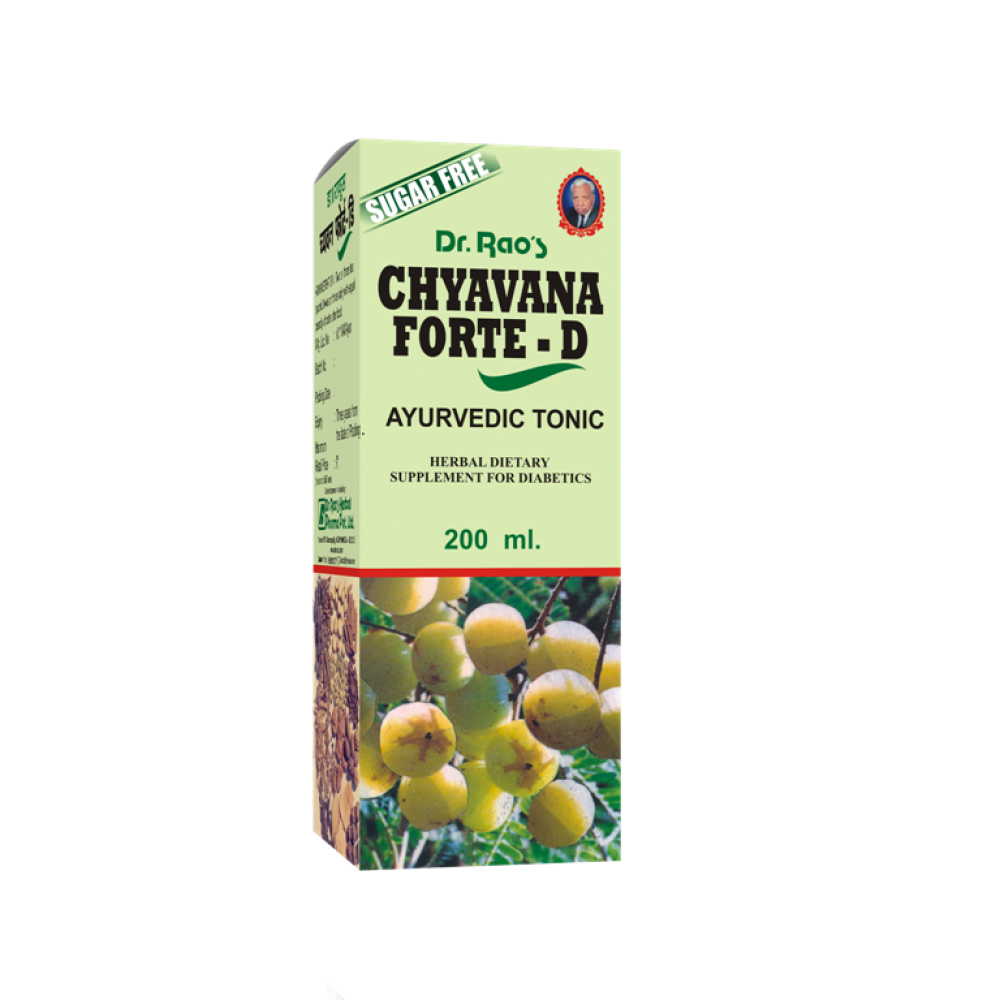 Dr. Rao Chyavana Forte-d 200 Ml
With chyawanaprash ingredients and a non-sugar, non-alcoholic base, this rejuvenating tonic for diabetics is advised in cases of diabetic complications, diabetes-induced jaundice, and immunodeficiency.
Benefits:
boosts body resistance by restoring and improving physiological immuno-competence.
Increase your immunity and overall well-being with a natural food supplement.
helps diabetics avoid gangrene and wound healing more quickly.
aids in the treatment of different liver diseases.
in an effort to ward off and treat arteriosclerosis.
a good way to stop oxidative damage and other degenerative changes.
controls the aging of the tissues.
contains low molecular weight antioxidants from natural sources, including flavoproteins, tannic acid, catechins, flavonoids, and polyphenols.
Reactive oxygen species are scavenged and neutralized by anti-oxidants.
Ingredients
Amla (Emblica officinalis), Microstylis Wallichii, Dasamula (Ten roots), Sidacordifolia, Pistacia Chinensis, Phyllanthus niruri, Tinosporacordifolia, Terminaliachebula, Curcuma zedoaria, Boerhaaviacardamomum, Elethariacardamomum, Santalum album, Cyperus rotund
Attributes
Brand
Dr.Rao's
Container Type
Pet bottle
Shelf Life
2 Years
Remedy Type
Ayurvedic
Country of Origin
India
Form Factor
Liquid
Suitable For
Veg / Vegetarian
Price
₹ 125