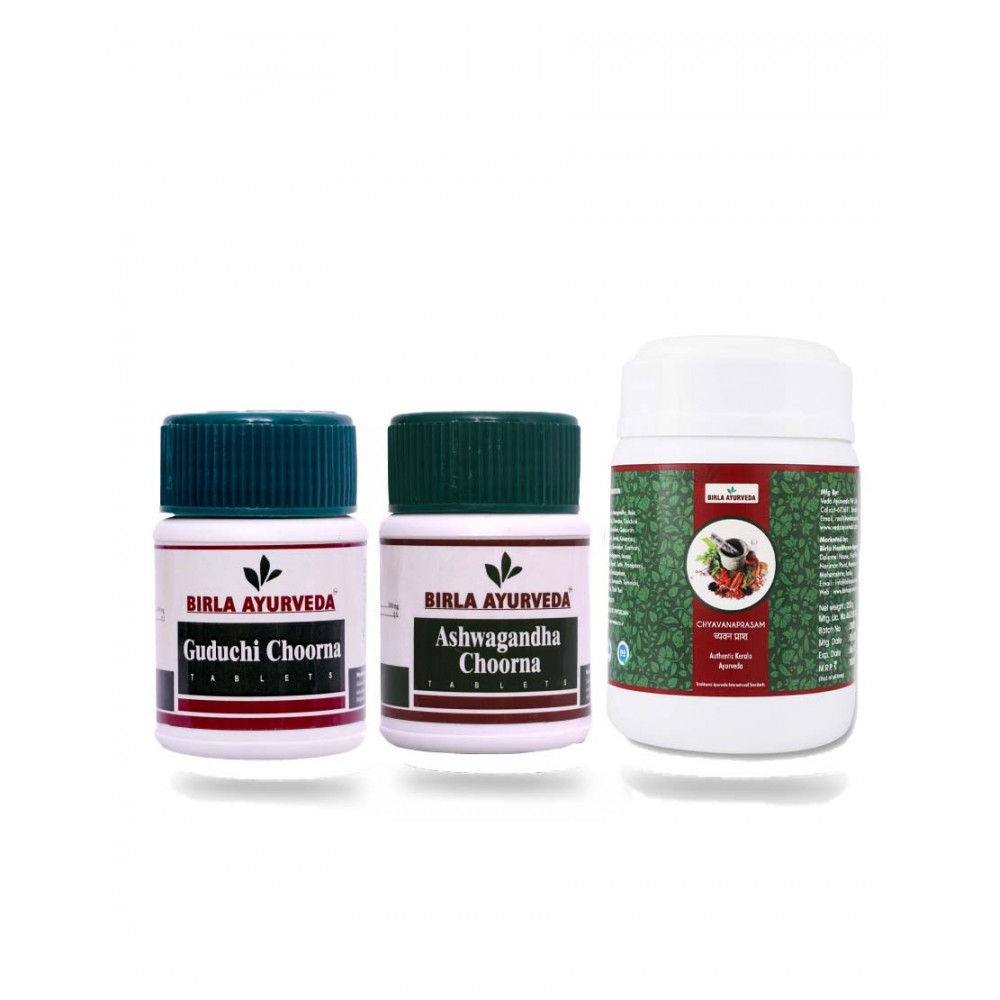 Guduchi: It has rejuvenating, astringent, antiseptic, anti-pyretic, analgesic, aphrodisiac, and antacid properties. It is indicated in Ayurveda treatment of tridosha imbalance and is used as a blood purifier for problems with improper absorption, diabetes, gout, arthritis, and urinary tract disorders. It also helps to increase mental stamina.
Ashwagandha: It has carminative, antihelmintic, anti-asthmatic, aphrodisiac, sedative, cardiotonic, etc. properties and is used in the treatment of KAPHA and VATA imbalances, as well as debilitating illnesses like insomnia, arthritis, semen disorders, leucorrhea, and skin conditions.
Chyavanaprasam: It opens up the airways in the lungs.
Constipation is relieved and digestion is improved.
Energy is improved.
Additionally, it gets rid of toxins from the blood.
Blood pressure becomes normalized.
Cholesterol benefits from it.
It could possibly aid in enhancing focus and alertness.
Attributes
Brand
Birla Ayurveda
Container Type
Bottle
Shelf Life
2 Years
Remedy Type
Ayurvedic, Organic
Country of Origin
India
Suitable For
Veg / Vegetarian
Price
₹ 463