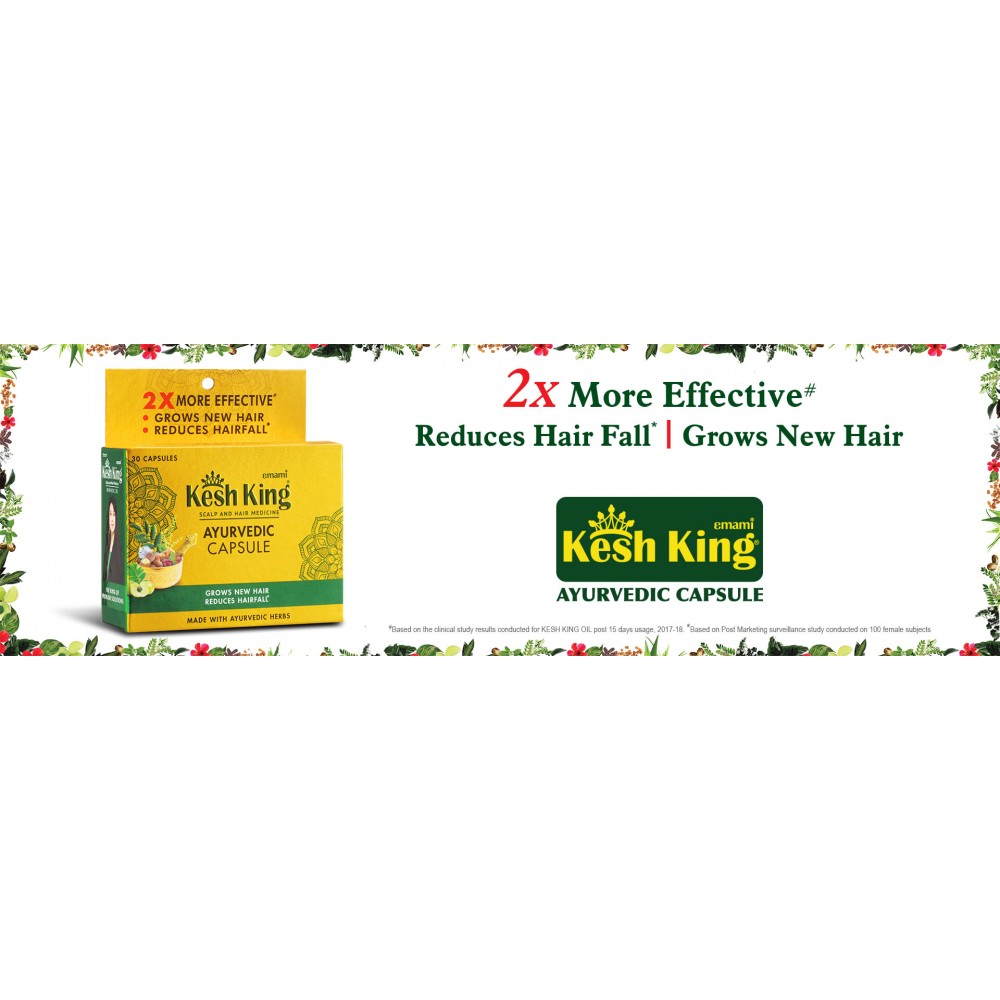 Kesh King Ayurvedic Hair Capsule (30 Capsules)
Kesh King Ayurvedic Capsule is a complete Ayurvedic formula made from 6 carefully chosen natural herbs that, according to Ayurvedic texts, act as Sanjeevani for hair strands. Kesh King Ayurvedic Capsule not only aids in protecting and nourishing the hair but also prevents premature greying, dandruff, hair fall, split hair, and checks loss of ha.
Kesh King Ayurvedic Medicinal Oil, Kesh King Anti Hairfall Shampoo, and Kesh King Capsules should be used regularly for at least 21 days if you have chronic hair problems.
Kesh King Ayurvedic Capsule works as a tonic and provides nutrition to Matrix Cells, which are activated to remove the fiber of weak hair and help in activating new hair fiber, resulting in hair growth. Hair consists of two parts: the hair follicle and the hair shaft.
Attributes
Brand
Kesh King
Remedy Type
Ayurvedic
Form Factor
Capsule
Price
₹ 144