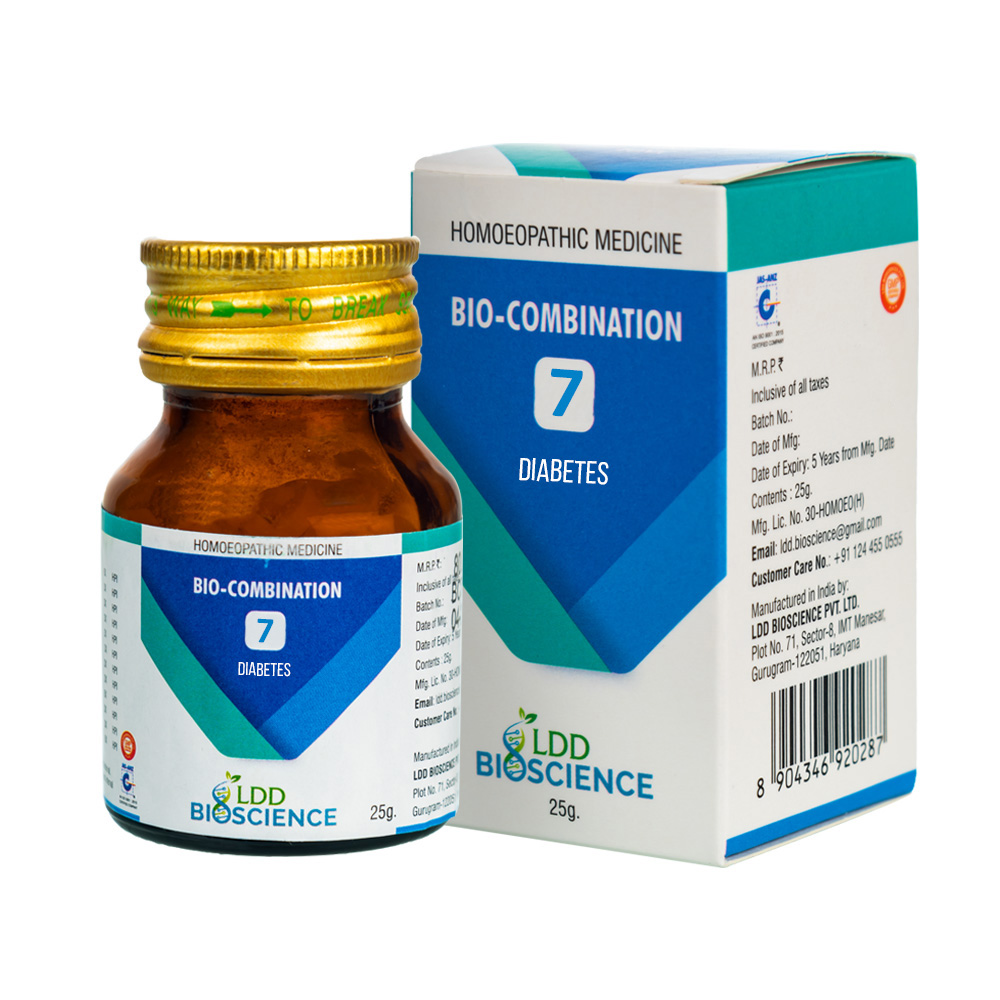 LDD Bio Combinations No.7 25g – Diabetes
It is recommended to treat a variety of diabetes-related symptoms, including increased urination, excessive thirst and dryness, painful muscles, nervous prostration, and insomnia. It also promotes better glucose absorption while also enhancing liver, kidney, and pair function.
Ingredients:
3-fold calcea phosphorica
ferrum phosphoric acid 3x
Kali phosphoric acid 3X.
Magnesium Phosphoric Acid, 3x
3X NATRUM PHOSPHORICUM
3X natrum sulfate
Useful hints:
Adults: – 4 tablets, 4 times daily, at intervals of 3 hours
CHILDREN: – 2 tablets, four times a day, spaced three hours apart, or as directed by a doctor.
Attributes
Brand
LDD Bioscience
Shelf Life
5 Years
Remedy Type
Homeopathic
Country of Origin
India
Homeo Forms
Biocombination Tablet
Price
₹ 80