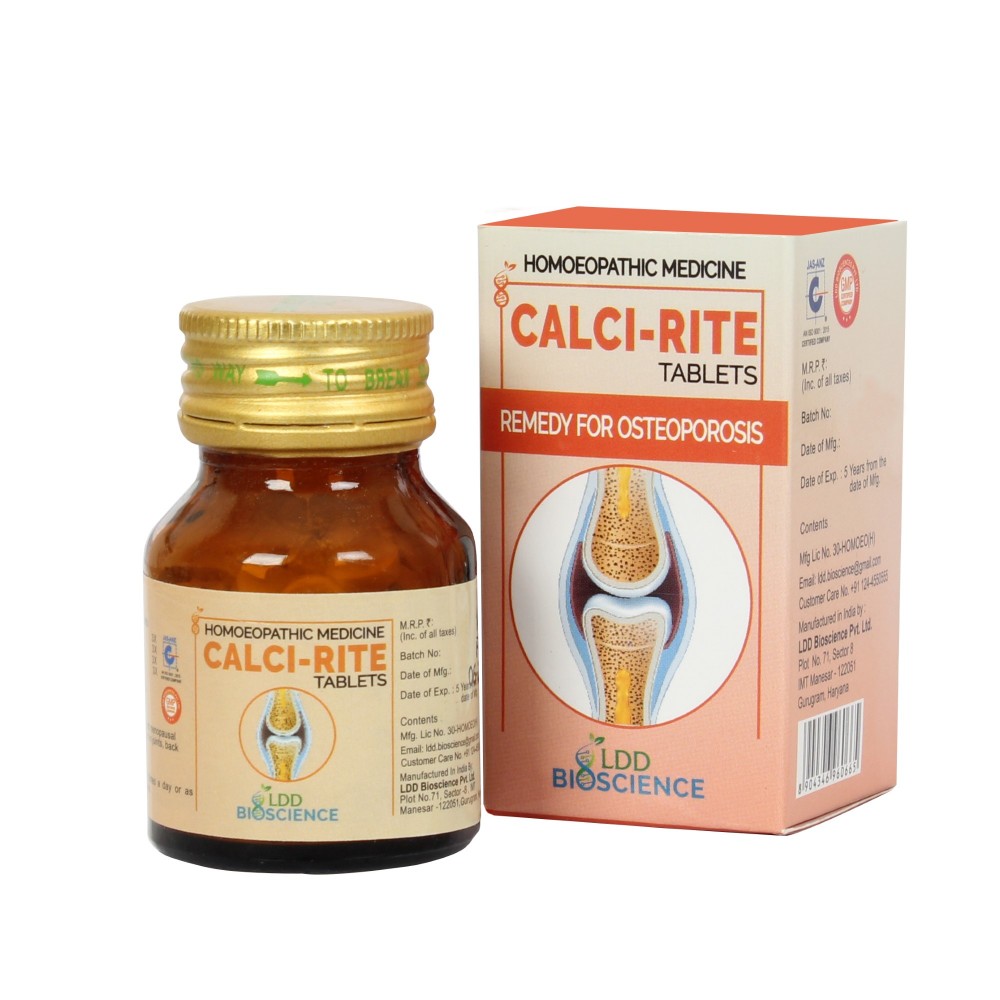 LDD Calci Rite Tablet 25g
Calci Rite Tablets are specialized pills that support healthy bones and joints and help the body deal with calcium deficiency.
Ingredients:
Calcarea carb. 3x: It strengthens (protects) the patient's bones if they have bone issues, improves the sluggish development of the bones and teeth as well as throbbing joints and bones, such as backaches, fractures that take a long time to heal, and painful teething in children, and it is beneficial for a weakened immune system.
Calcarea flour. 3x: It relieves back pain, bone deformities, joint cracking, and other types of chronic pain.
Calcarea phos. 3x: Useful for slow-healing fractures, menstrual issues that are also accompanied by excruciating back pain, delayed speech and walking, delayed tooth development, and malformed bones.
Silicea 3x: Pus formation around the bones, bone diseases like caries and necrosis, are all helped by it.
Useful hints:
Adults: As directed by the doctor, take 2 tablets, 3–4 times per day.
Attributes
Brand
LDD Bioscience
Shelf Life
5 Years
Remedy Type
Homeopathic
Country of Origin
India
Form Factor
Tablet
Price
₹ 140