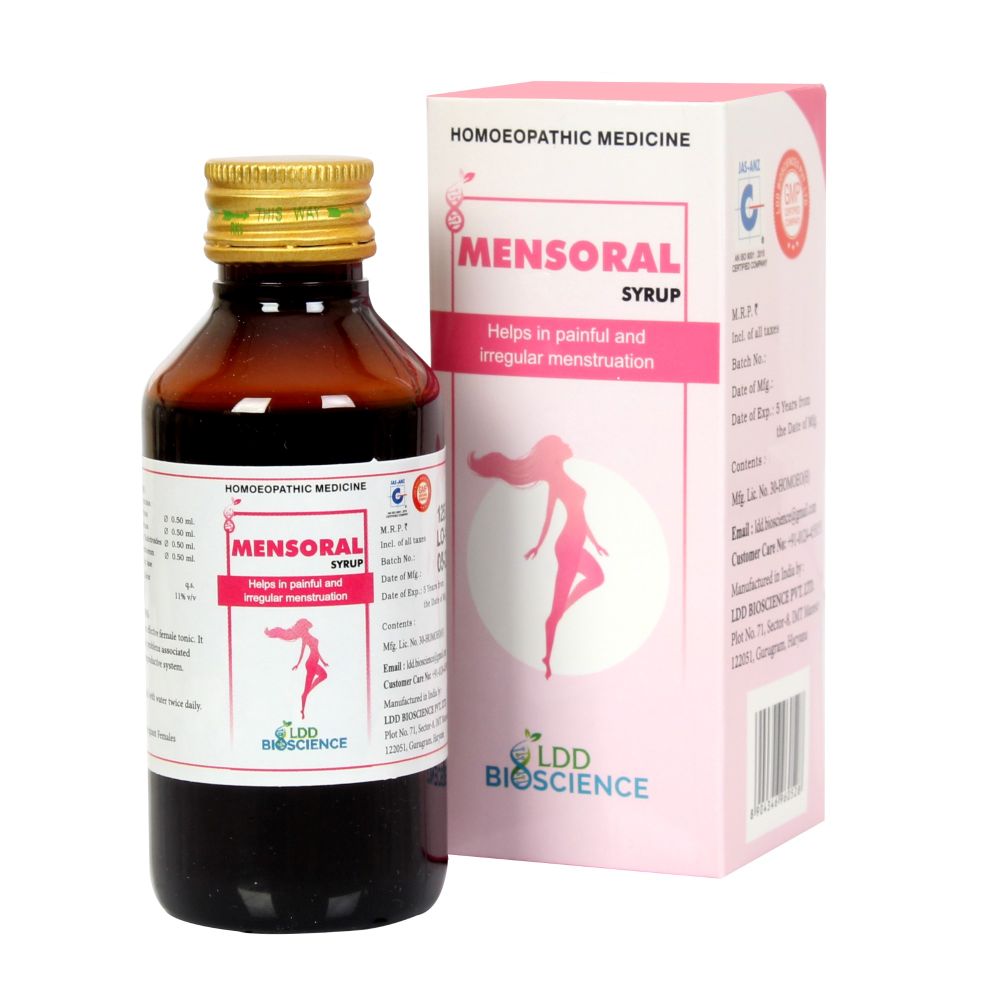 Mensorite regulates the menstrual cycle very effectively, having stimulating effects on female organs, preventing miscarriage or accidental abortion, and correcting amenorrhea, leucorrhea, menorrhagia, among other conditions. Mensoral is a tonic intended to restore a disturbed menstruation cycle.
Ingredients:
Pulsatilla N. Q: Q: It has an effect on the menstrual function, restoring menses when they are suppressed, and removing painful sensations brought on by suppression. It is helpful for suppressed menses caused by wet feet, nervous debility, tardy menses, too late, thick, dark, clotted, changeable, intermittent menses, and amenorrhea.
Gossypium H. Q: Gossypium will relieve delayed menstruation, particularly when there is a feeling that the flow is about to begin but does not, too-watery menstrual flow, as well as backache, weight, and pelvic dragging.
Caulophyllum t. Ø: Extremely painful spasms that shoot out in all directions, along with shivering that makes no progress.
Useful hints:
Twice use a teaspoon or two of water.
For Abortion: – Use 1 tablespoon with lukewarm water in the evening and 1-2 teaspoons on an empty stomach.
Please take note that the dosage of the medicine may be altered depending on the patient's overall health.
Attributes
Brand
LDD Bioscience
Shelf Life
5 Years
Country of Origin
India
Form Factor
Syrup
For Use By
Women / Female
Price
₹ 135