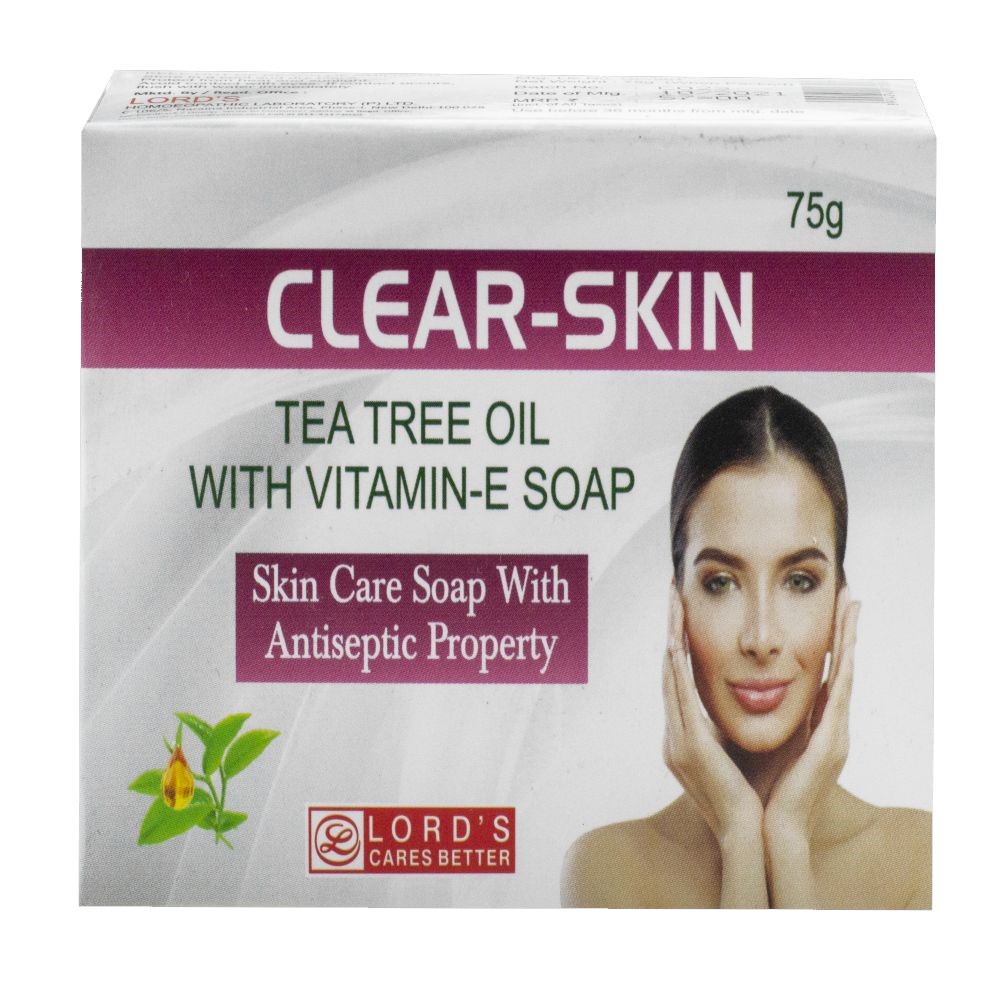 Lords Clearskin Soap (75g) : For cleansing of skin, dry skin, acne, moisturizer
Dimensions: 8.5 x 5.5 x 3 cm
Lords Clearskin Soap
Tea Tree Oil-based soaps for skin care provide thorough skin cleansing.
The antiseptic quality of the soap helps to clean and soften your skin by removing dirt from it.
Composition of Lords Clearskin Soap
vitamin-E, lemon peel extract, chamomile extract, aloe extract, tea tree oil, and other ingredients.
Calendula softens the skin and offers sunburn protection.
Acne scars can be removed with berberis, and it also helps skin look clearer.
Vitamin E has both an anti-aging and skin-moisturizing effect.
How to use Lords Clearskin Soap
To remove dirt or other impurities from the body while bathing, use Lords Clearskin Soap.
Attributes
Brand
Lords' Cosmetics
Remedy Type
Homeopathic
Country of Origin
India
For Skin Type
Dry Skin
Price
₹ 57