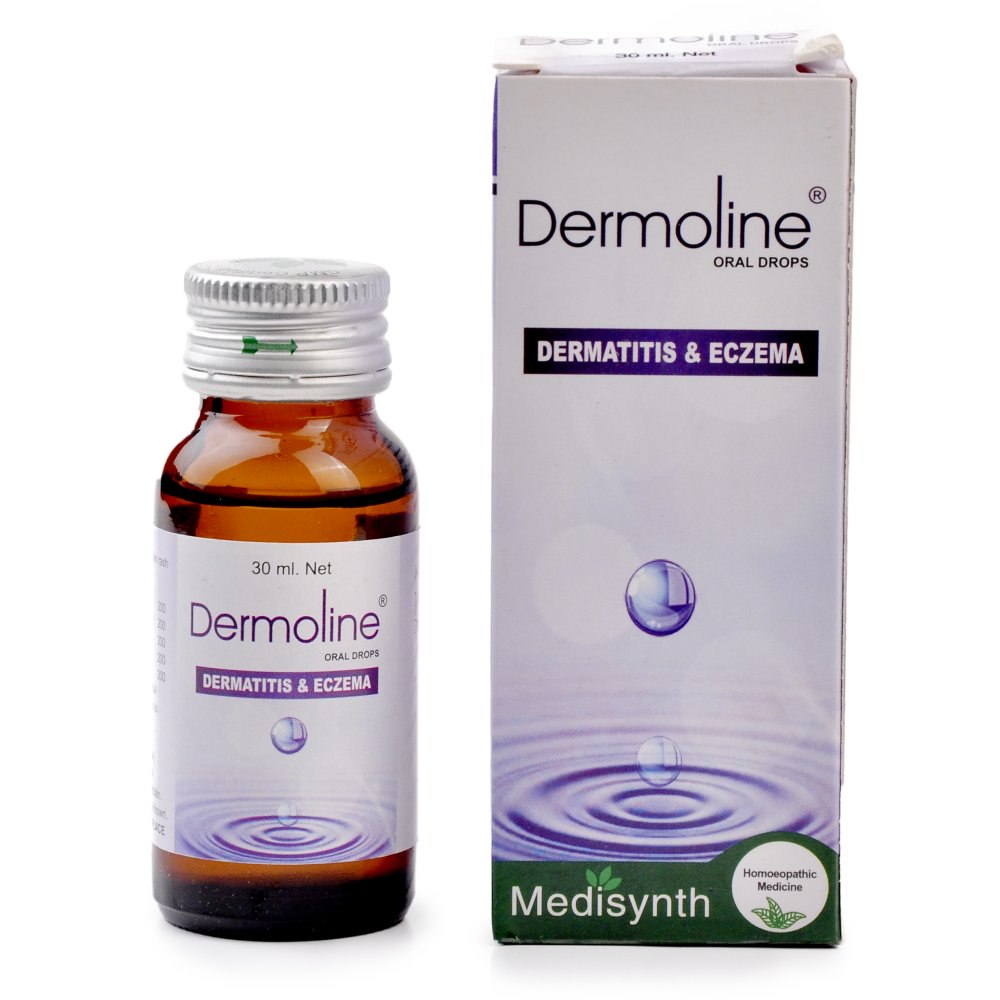 Medisynth Dermoline Drops (30ml) : For Atopic Dermatitis, Eczema, Pruritus, Skin Rashe, Dry & Cracked Skin
Also known as
DERMOLIN, DERMOLI, and DERMO
Properties
Weight
88 (gms)
Dimensions
measuring 4.5 by 4.5 by 11 centimeters
About Dermoline Drops
Effective for skin conditions such as atopic dermatitis, eczema, rashes, itching, and dry, cracked skin.
Compostion of Dermoline drops
200 Skookum Chuck
Chloral Hydrate, or chlorine, 200
Mucuna 200 Dolichos Prureins
200 fagopyrum esculentum
MEZEREM 200
Dosage of Dermoline drops
Adults: Oral dosage: 8–10 drops, two–three times per day.
Children: Reduce the recommended dosage by half.
Terms and Conditions
Before purchasing this medication, we have assumed that you sought medical advice and are not using it for self-medication.
Attributes
Brand
Medisynth
Remedy Type
Homeopathic
Country of Origin
India
Form Factor
Drops
Price
₹ 130