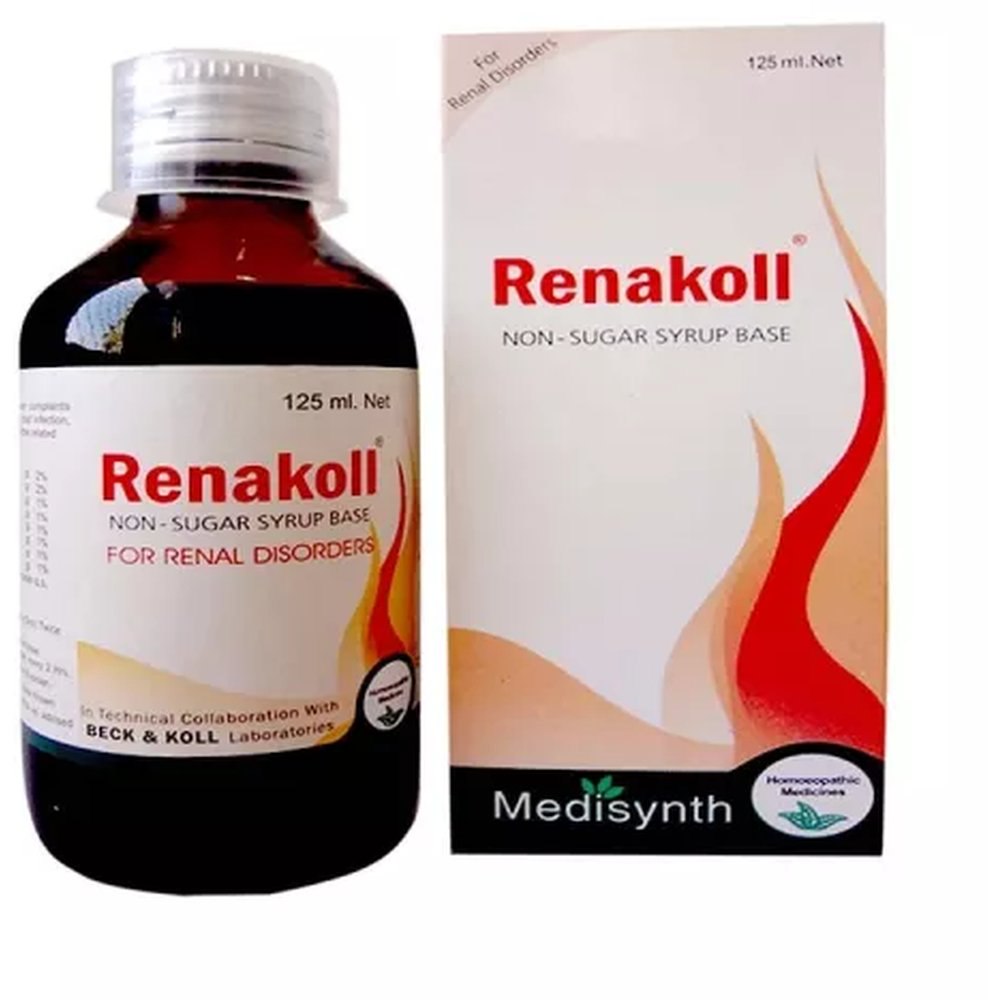 Medisynth Renakoll Syrup (125ml) : For Urinary Complaints, Urinary Track Infection, Renal Colic & Calculi
Also known as
RENAKO and RENDA
Properties
Form
Syrup
component foundation
Homeopathic
Type
Hairfall prevention and anti-dandruff
Weight
273 (gms)
Dimensions
5.1, 5.1, and 12.5 centimeters
About Renakoll Syrup
Combination treatment for urinary complaints brought on by recurrent UTIs, renal colic, renal calculi, and other conditions related to the kidneys is very effective.
Composition of Renakoll Syrup:
the vulgar berberis
Sassafras Q
Serrulata Sabal Q
T. Terrestris Q
Qu'imbellata Chimaphila
Dioica Helonias Q
Jun. Communis Q
Vegaria Q
Dosage of Renakoll Syrup:
Adults: two doses of one teaspoonful (5 ml).
Children: cut the dosage in half.
Contraindications of Renakoll Syrup:
There are no known limitations.
Important: The recommended diet must be followed.
Terms and Conditions
Before purchasing this medication, we have assumed that you sought medical advice and are not using it for self-medication.
Attributes
Brand
Medisynth
Remedy Type
Homeopathic
Country of Origin
India
Form Factor
Syrup
Price
₹ 100