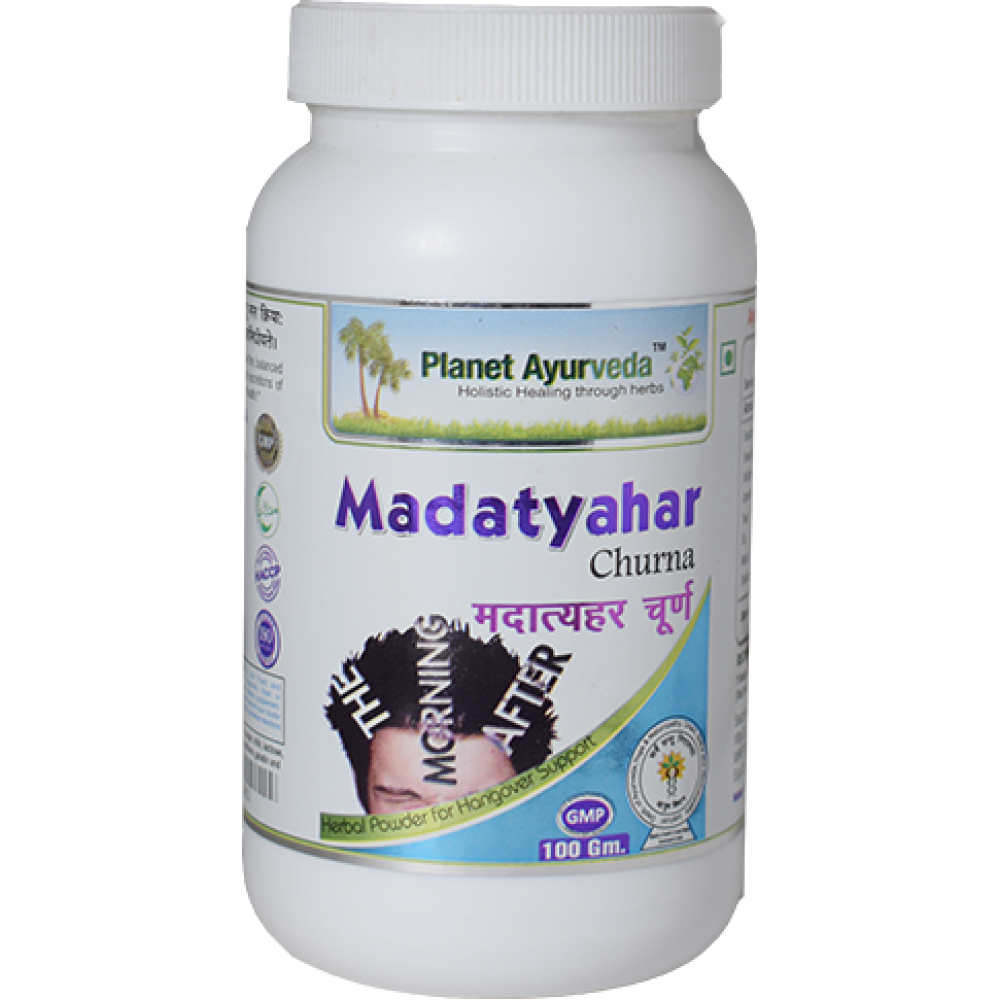 Planet Ayurveda's Madatyahar Churna 100 Gm (2 Bottles)
It is beneficial to maintain the effects of alcohol on the body and mind.
When combined with our other supplement, "Yakrit Plihantak Churna," it helps maintain a healthy liver while consuming alcohol.
An efficient age-old cure for the hangover.
Moreover beneficial for alcoholism that is chronic.
This product only contains organic ingredients that have been extracted using standardized methods.
Before formulation, the ingredients are checked for quality, quantity, and potency.
No additional coloring, chemicals, or preservatives have been added to this product.
At a fair price, this is accessible.
Because it's all natural, there's no need to worry about side effects.
Suggested Dose: Two times per day, after meals, mix one to two teaspoons with water, iced tea, or flavoring juice.
Attributes
Brand
Planet Ayurveda
Remedy Type
Ayurvedic
Country of Origin
India
Form Factor
Churna
Price
₹ 640