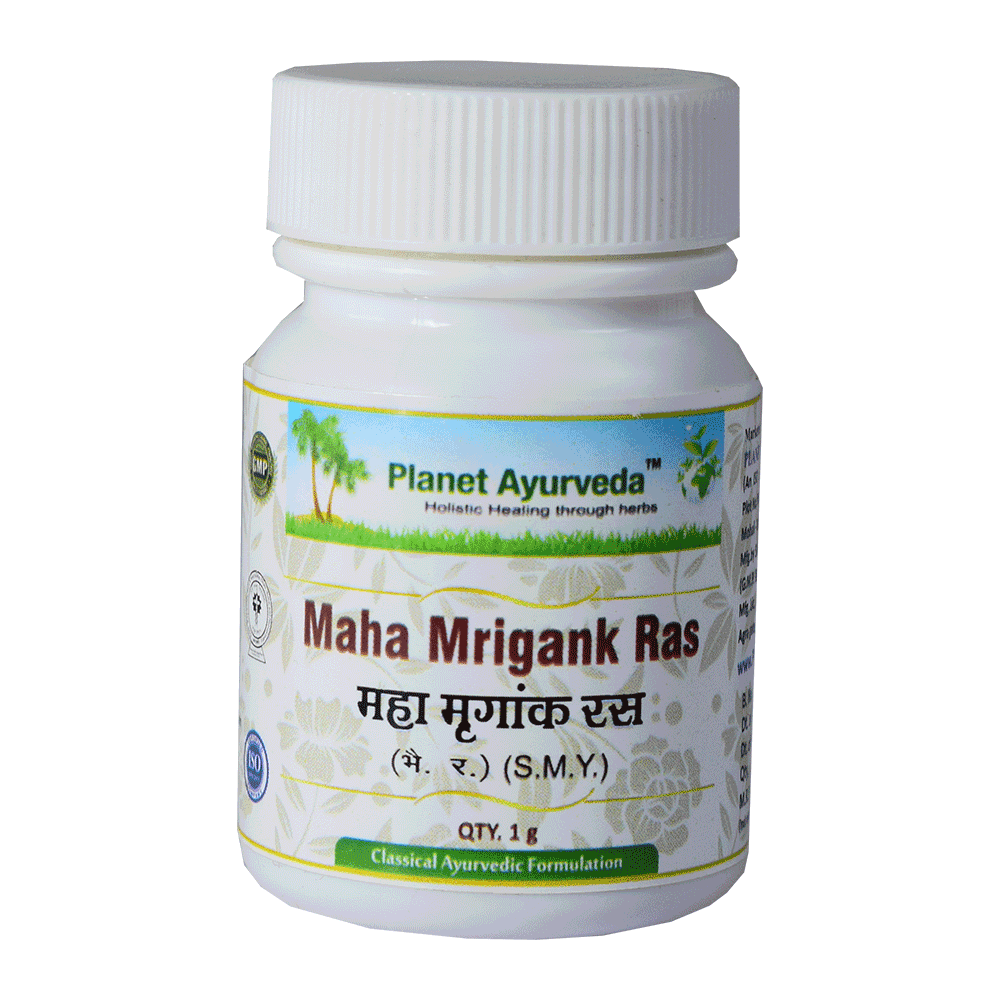 Planet Ayurveda Maha Mrigank Ras (1g)
Benefits The best traditional formulation for pulmonary tuberculosis. Purchase Planet Ayurveda Maha Mrigank Ras online. Planet Ayurveda offers only natural, pure products that are 100 percent safe to use and free from side effects.
Ingredients
Coral calx's Praval Bhasma: 7 parts
Silver-plated Chandi Bhasma, six pieces
Iron and copper ore emulsion in five parts: Swarnamakshik Bhasma
Sulfur that has been purified, 4 parts Shuddha Gandhak
Three parts of the pearl compound Moti Pishti
Two parts of Ras-Sindoor, an Ayurvedic formulation based on mercury
Purified Citrus Tankan, Shuddha Tankan, two parts
Gold calx Suvarna Bhasma, 1 part
The first half of Heera Bhasma (Diamond calx)
DOSAGE
125 mg, either with Pippali (Piper longum) and madhu (honey) or Maricha (Piper nigrum) and ghrit (Ghee).
Attributes
Brand
Planet Ayurveda
Container Type
Bottle
Remedy Type
Ayurvedic
Country of Origin
India
Price
₹ 1