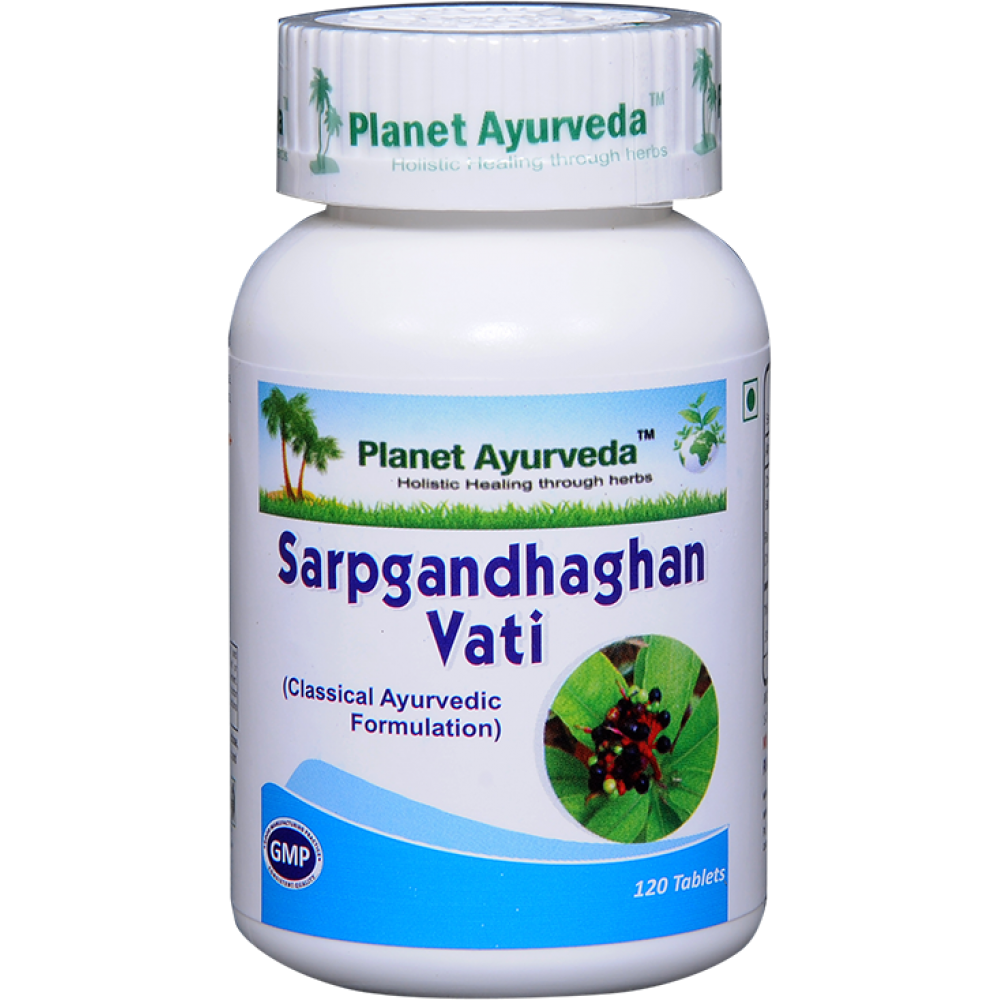 Planet Ayurveda's Sarpagandha Ghan Vati (120 Tablets Each) – Manages Hypertension & Insomnia
Sarpagandha Ghan Vati is a dietary supplement that is good to manage healthy blood pressure and healthy sleep. It is made using the pure and standardised extract of sarpgandha (Rauvolfia serpentina).: A dietary supplement called Sarpagandha Ghan Vati is made from a pure and standardized extract of sarpgandha (Rauvolfia serpentina), which is beneficial for maintaining healthy blood pressure and sleep.
To keep blood pressure in a healthy range, many people use sarpagandha ghan vati.
It helps maintain a sound mind and sound sleep.
It is beneficial to keep your nervous system overall healthy.
Precautions:
This product only contains the highest-quality organic ingredients, which have been standardized for extract.
Before formulation, the ingredients are checked for quality, quantity, and potency.
No additional coloring, chemicals, or preservatives have been added to this product.
At a fair price, this is accessible.
Because it's all natural, there's no need to worry about side effects.
Suggested Dose: twice or three times daily, after meals, take 1-2 tablets with lukewarm water.
Attributes
Brand
Planet Ayurveda
Remedy Type
Ayurvedic
Country of Origin
India
Form Factor
Tablet
Price
₹ 460