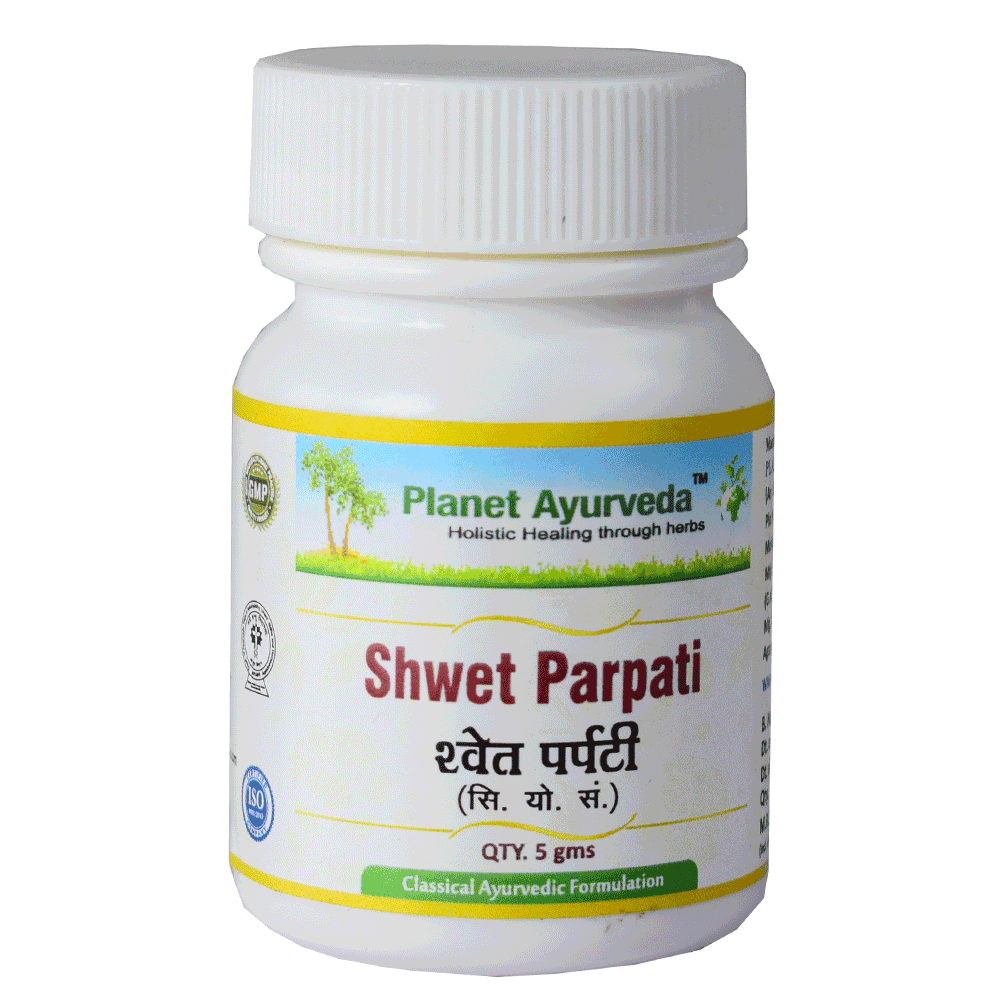 Planet Ayurveda Shwet Parpati (5g)
Planet Ayurveda offers 100 percent pure and natural products that are all risk-free to use, free from side effects, and effective in managing disorders related to the digestive and urinary systems. Buy Planet Ayurveda Shwet Parpati online today.
With regard to urinary tract issues
Purified potassium nitrate, also known as surya kshara (sora),
Purified potash alum, or shatika
Navasadara (chloride of aluminum)
In divided doses of two or three, it can be administered in a dose ranging from 125 to 500 mg.
Half-boiled milk is the ideal medium for administration.
Attributes
Brand
Planet Ayurveda
Container Type
Bottle
Remedy Type
Ayurvedic
Country of Origin
India
Price
₹ 180