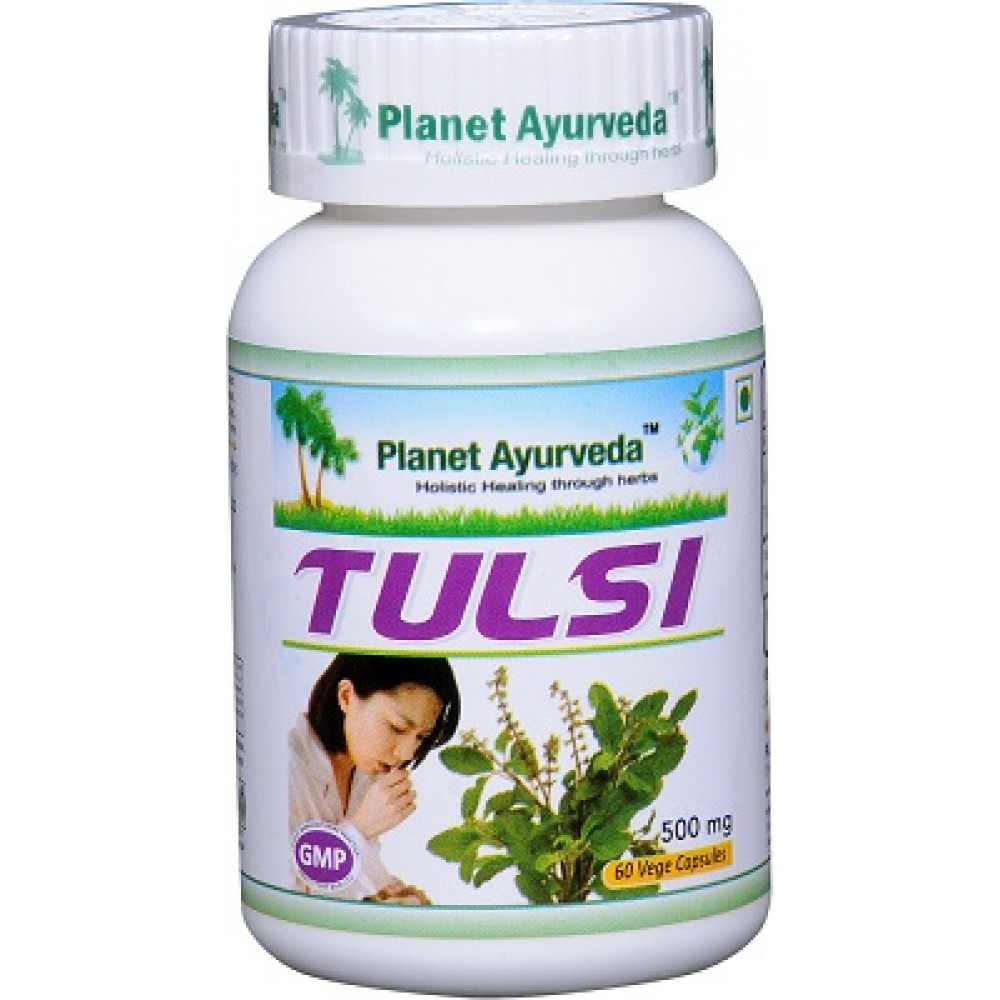 Planet Ayurveda's Tulsi Capsules (60)
Apart from its religious significance, the tulsi plant, also known as holy basil, is a native of India. Tulsi capsules are made using only pure tulsi in them, and the plant has significant medicinal meaning and is useful in maintaining good health.
The product helps keep the respiratory system in good shape.
It supports maintaining both healthy blood sugar levels and healthy skin.
It boosts the immune system's resilience and promotes general health.
This product only contains the highest-quality organic ingredients, which have been standardized for extract.
Prior to formulation, herbs are checked for quality, quantity, and potency.
No additional coloring, chemicals, or preservatives have been added to this product.
At a fair price, this is accessible.
Because it's all natural, there's no need to worry about side effects.
Suggested Dose: 1-2 Caps, depending on the condition, once or twice daily with plain water, fruit juice, milk, etc.
Attributes
Brand
Planet Ayurveda
Remedy Type
Ayurvedic
Country of Origin
India
Form Factor
Capsule
Price
₹ 1