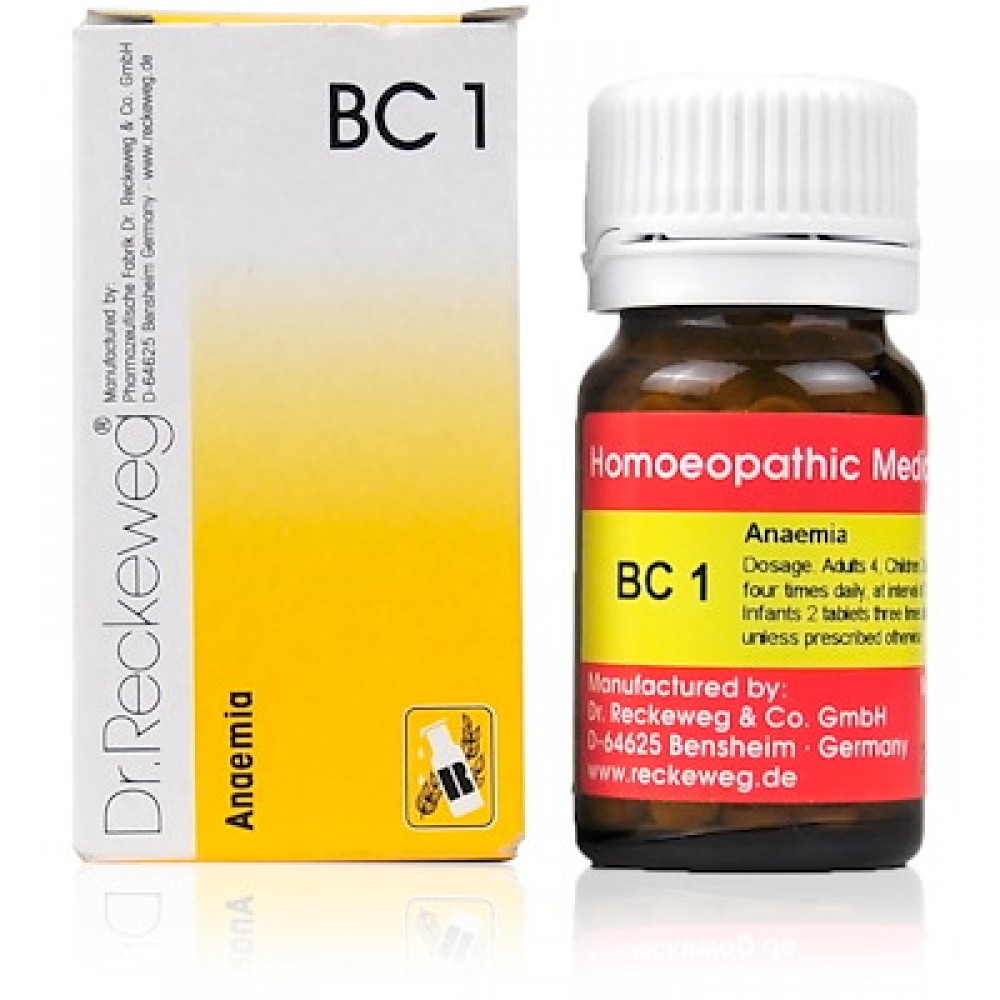 Dr. Reckeweg Bio Combination 1 (BC 1) Tablet 20gm
Dr. Reckeweg Bio-Combination 1 Tablet helps you deal with mental depression, physical exhaustion, and weakness by enhancing the absorption of iron in food, increasing haemoglobin levels and resolving related complaints.
Important elements:
phosphoric acid cacarea
phosphoric acid ferrum
Muriatic acid, natrum
Kalium phosphate
Major advantages:
helps treat anemia caused by ongoing blood loss from any part of the body.
enhances digestion by aiding in the development of a robust body because nutrition is associated with a tissue salt
reduces body part aches, itchiness, and weakness as well as numbness.
It helps with a lack of blood corpuscles and acts as a first aid treatment for hemorrhages by giving strength and toughness to the circular walls of the blood vessels, especially the arteries.
To aid in oxygenation, it immediately enters cells.
increases the synthesis of albumin, a protein present in both plant and animal tissues, and red blood cells.
Eliminate the tingling sensation in the hands, feet, legs, and upper and lower limbs.
Useful instructions
Depending on the doctor's instructions, take 4 tablets three to four times per day.
Observations on safety
Before using, closely examine the label.
Keep children's reach away from this.
use as directed by a physician
When taking the medication, keep strong mouth odors like those from coffee, onions, hing, mint, camphor, and garlic to a minimum.
Avoid taking any other medications within 30 minutes of eating or drinking.
Attributes
Brand
Dr. Reckeweg
Container Type
Bottle
Shelf Life
Long Life
Remedy Type
Homeopathic
Country of Origin
Germany
Form Factor
Tablet
Suitable For
Veg / Vegetarian
Price
₹ 170