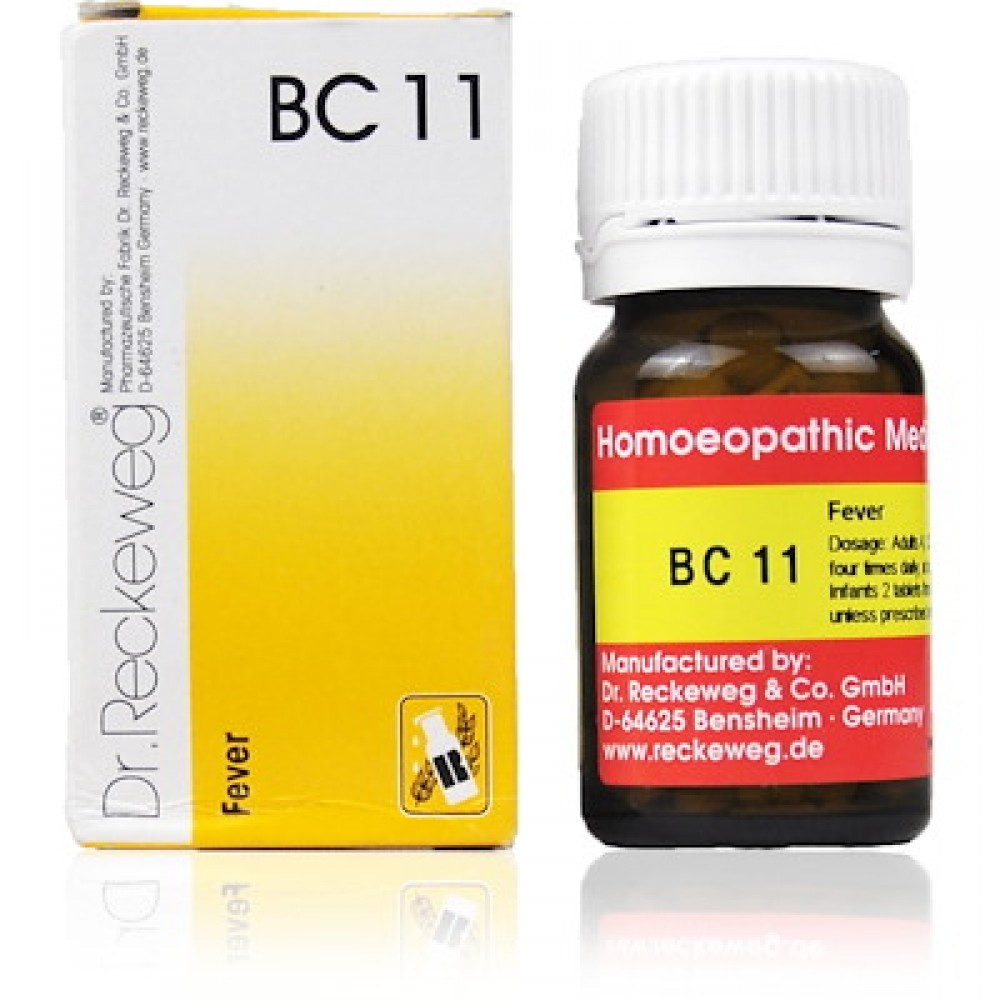 Dr. Reckeweg Bio Combination 11 (BC 11) Tablet 20gm
Febrile conditions associated with initial inflammatory conditions, sudden rise in temperature, and in conditions that tend towards suppuration are generally covered in mild febrile conditions; allergic rhinitis is caused by seasonal allergies during the spring and fall seasons or outdoor allergens like pollen. Dr. Reckeweg Bio-Combination 11 Tablet is an effective combination of bio-chemic salts to manage fever due to inflammatory or suppurative conditions.
Important elements:
phosphoric acid ferrum
Muriaticum kali
sulfuric acid
Muriatic acid, natrum
Vitamin Sulfur
Major advantages:
decreases the risk of developing atopic dermatitis or asthma
prevents runny, stuffy, and itchy nose in addition to sneezing
cures scratchy, sore coughing and heals the throat
removes watery, irritated eyes and under-eye dark circles
controls recurring headaches and an excessive feeling of fatigue
reduces the body's escalating temperature and violent thirst that is accompanied by blisters
Useful instructions
Take 4 tablets, three to four times per day, or as recommended by your doctor. For children, take 1 to 2 tablets, four times per day.
Observations on safety
Before using, closely examine the label.
During the course, refrain from consuming alcohol or tobacco.
Keep children's reach away from this.
use as directed by a physician
When taking the medication, keep strong mouth odors like those from coffee, onions, hing, mint, camphor, and garlic to a minimum.
Avoid taking other medications within 30 minutes of eating or drinking.
Attributes
Brand
Dr. Reckeweg
Container Type
Bottle
Shelf Life
Long Life
Remedy Type
Homeopathic
Country of Origin
Germany
Form Factor
Tablet
Suitable For
Veg / Vegetarian
Price
₹ 185