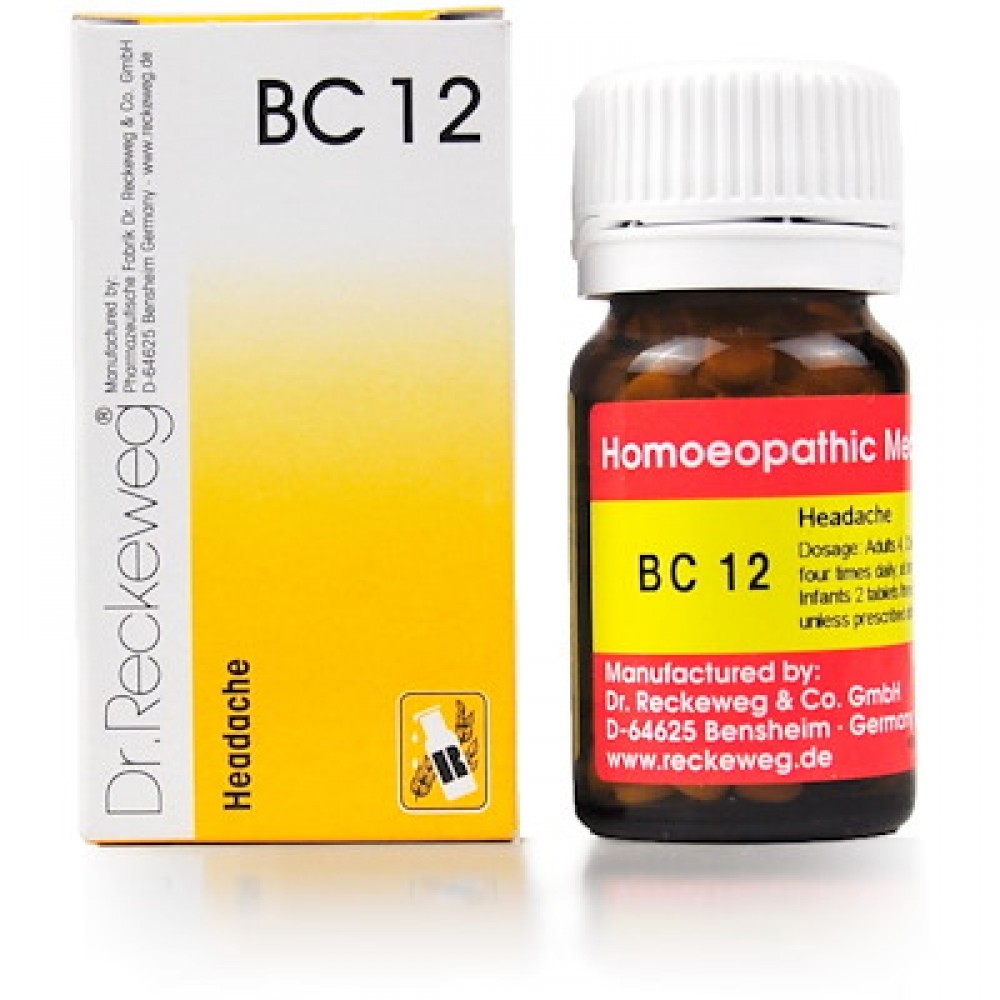 Dr. Reckeweg Bio Combination 12 (BC 12) Tablet 20gm
Loss of balance while standing, nausea with sweating, a feeling of heaviness in the head, ringing in the ears that causes loss of hearing, and headaches that are both acute and chronic and brought on by stress, anxiety, lack of sleep, and indigestion are all symptoms that are effectively treated by Dr. Reckeweg Bio-Combination 12 Tablet.
Important elements:
phosphoric acid ferrum
Muriatic acid, natrum
Kalium phosphate
phosphoric magnesium
Major advantages:
Relieve a headache brought on by the sun, congestion, exertion, lack of sleep, or a liver that isn't working properly because of anxiety and worry.
focuses more intently and makes confusion seem less confused
reduces the person's tolerance for noise and light sensitivity
cures headaches brought on by mental effort and fatigued individuals
Useful instructions
Children should take half the adult dose or as directed by a doctor, while adults should take four tablets every three hours or four times a day.
Observations on safety
Keep children's reach away from this.
use as directed by a physician
Before using, closely examine the label.
During the course, refrain from consuming alcohol or tobacco.
When taking the medication, keep strong mouth odors like those from coffee, onions, hing, mint, camphor, and garlic to a minimum.
Food, drink, and other medications should be avoided for at least 30 minutes before taking any allopathic medication.
Attributes
Brand
Dr. Reckeweg
Container Type
Bottle
Shelf Life
Long Life
Remedy Type
Homeopathic
Country of Origin
Germany
Form Factor
Tablet
Suitable For
Veg / Vegetarian
Price
₹ 185