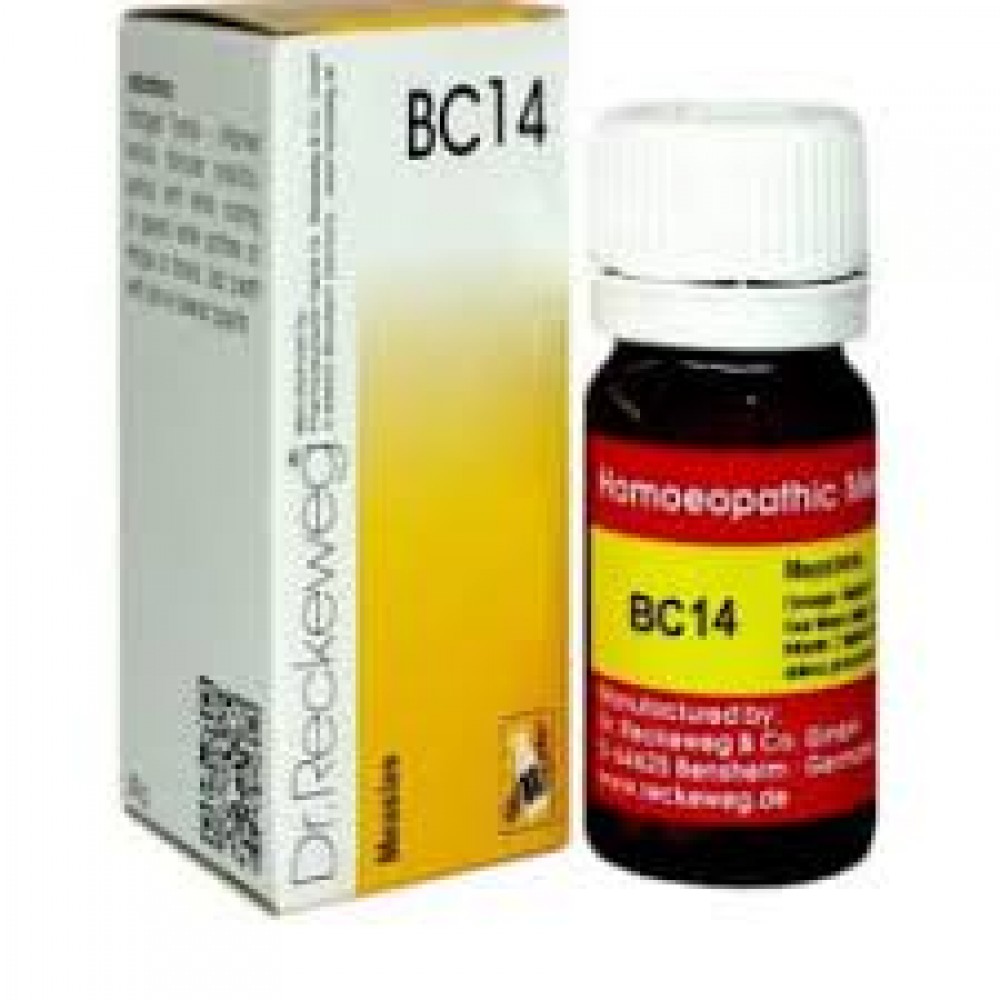 Dr. Reckeweg Bio Combination 14 (BC 14) Tablet 20gm
For measles, use biocombination number 14.
an effective composition
Iron Phosphorica – 3x
Kali Muriaticum – 3 times
3 times as much kali sulphur
When to use:
throat ache and fever
Itchy, red rashes covering the entire body
Coughing, a runny nose, and watery eyes
Acrid, thin, and watery discharges
DOSAGE
Adults should take three to four tablets every day, or as directed by a doctor.
Children should take 2 tablets, three times per day, or as directed by a doctor.
Allopathic medications may be taken with this.
Precautions
Maintain a 30-minute window between food, beverages, and other medications and homeopathic remedies.
When taking medication, stay away from foods and beverages with strong flavors, such as camphor, garlic, onions, coffee, and hing.
Side effects: Nobody reported
Attributes
Brand
Dr. Reckeweg
Container Type
Bottle
Shelf Life
Long Life
Remedy Type
Homeopathic
Country of Origin
Germany
Form Factor
Tablet
Suitable For
Veg / Vegetarian
Price
₹ 170