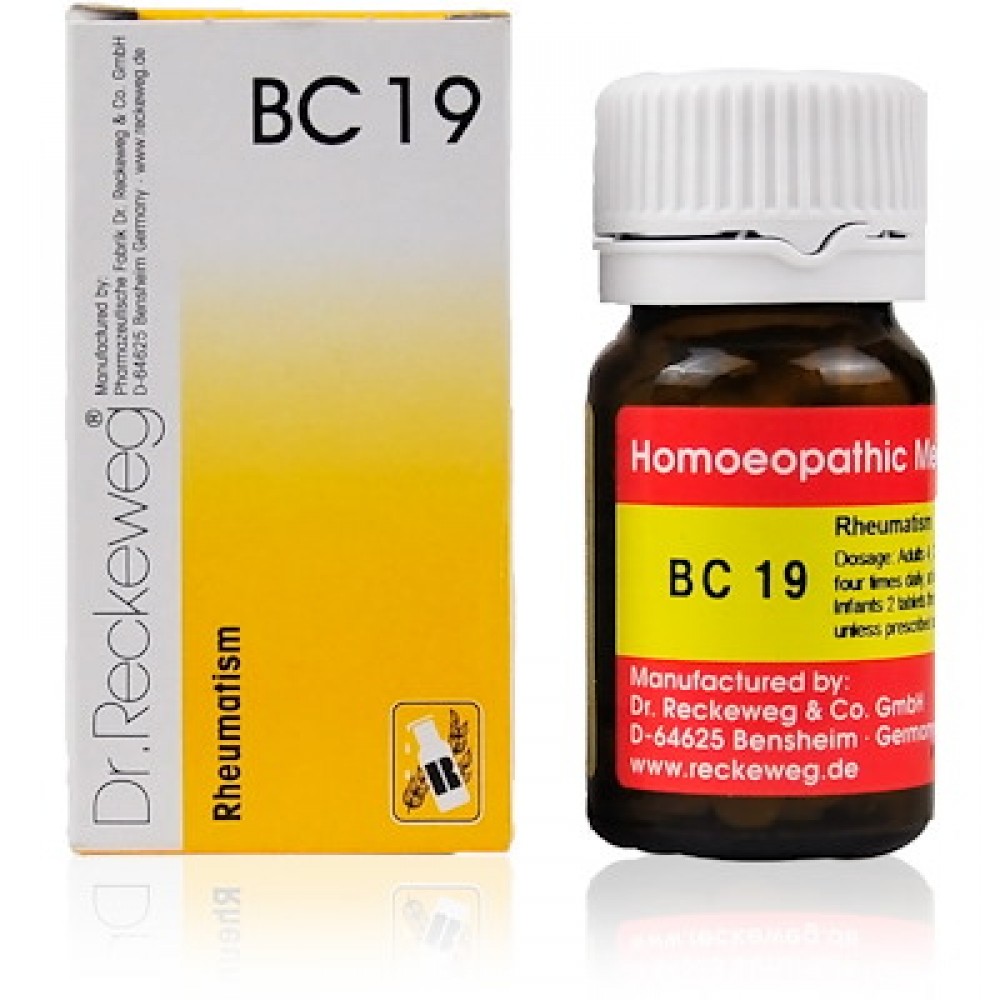 Dr. Reckeweg Bio Combination 19 (BC 19) Tablet 20gm
Dr. Reckeweg Bio-Combination 19 Tablet, which treats arthritis and rheumatism that cause fatigue, swelling in the joints, or muscle weakness, is a well-balanced combination of powerful bio-chemical salts that significantly reduces pain in the muscles and joints. It also helps to lessen pain in the back and knees, as well as pain in the shoulders shifting and twitching.
Important elements:
phosphoric acid ferrum
phosphoric magnesium
Sulfuric acid kalium
Vitamin Sulfur
Major advantages:
without causing any inflammation, relieves pain in the muscles and joints
alleviates shoulder and neck pain from stiffness
Rheumatism causes stiff knees and cracking joints, which are worse in cold, wet weather.
reduces lower limb heaviness during cold weather and skin itch
Cold weather can cause muscle cramps, limb jerking, and numbness in the hands and feet.
Useful instructions
Children should take half the adult dose or as directed by a doctor, while adults should take four tablets every three hours or four times a day.
Observations on safety
Keep children's reach away from this.
use as directed by a physician
Before using, closely examine the label.
During the course, refrain from consuming alcohol or tobacco.
When taking the medication, keep strong mouth odors like those from coffee, onions, hing, mint, camphor, and garlic to a minimum.
Food, drink, and other medications should be avoided for at least 30 minutes before taking any allopathic medication.
Attributes
Brand
Dr. Reckeweg
Container Type
Bottle
Shelf Life
Long Life
Remedy Type
Homeopathic
Country of Origin
Germany
Form Factor
Tablet
Suitable For
Veg / Vegetarian
Price
₹ 185