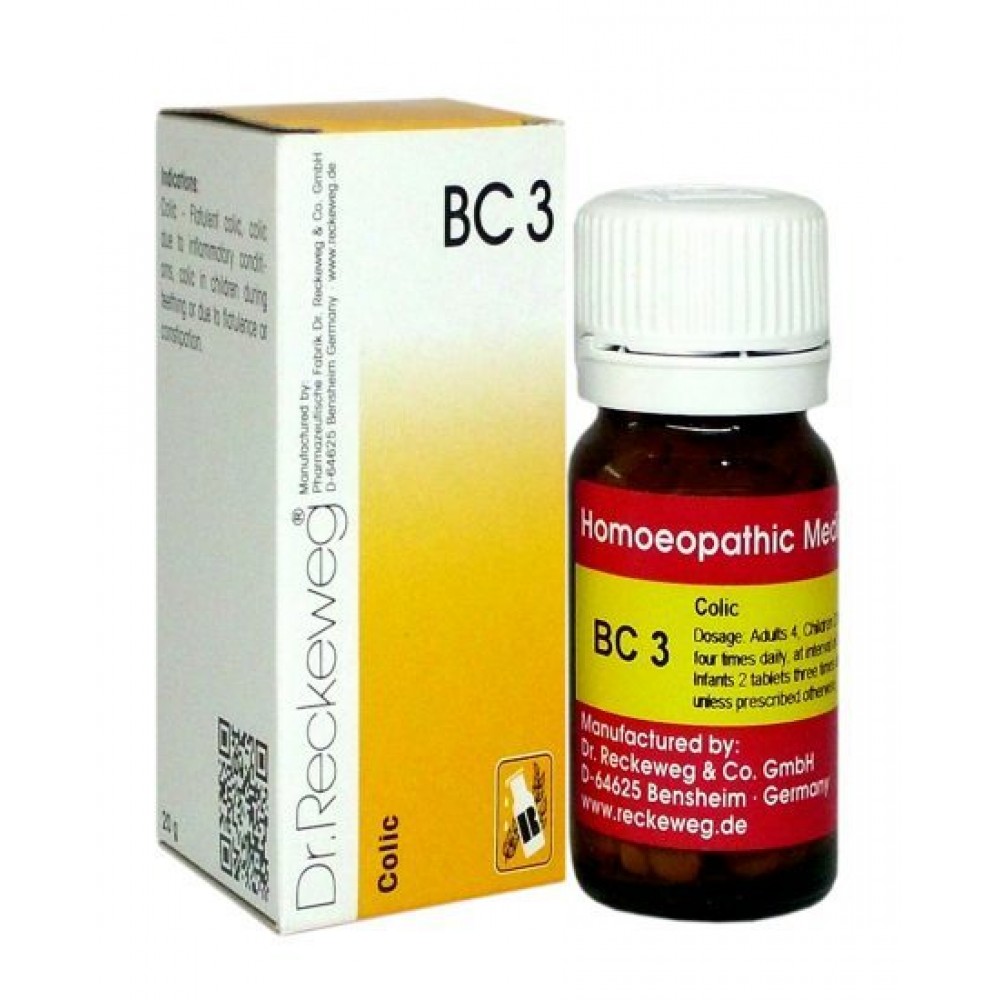 Dr. Reckeweg Bio Combination 3 (BC 3) Tablet 20gm
A homoeopathic medication called Dr. Reckeweg Bio-Combination 3 Tablet is used to treat the condition known as colic, which is characterized by intense abdominal pain.
Important elements:
phosphoric acid magnesium
Vitamin Sulfur
phosphoric acid cacarea
phosphoric acid ferrum
Major advantages:
Pain relief for colic is efficient.
provides relief from intestinal discomfort
relieves gas, acidity, and indigestion
Additionally, it helps with the management of abdominal discomfort and inflammation.
helps to soothe stomach aches and burning sensations
helpful for treating stomach pain and constipation
Useful instructions
Children should take 1-2 tablets four times a day for adults, and as prescribed by a doctor, while adults should take four tablets four times a day.
Observations on safety
Before using, closely examine the label.
Keep children's reach away from this.
use as directed by a physician
Limit your intake to that which is advised.
Keep your items somewhere dry and cool.
Attributes
Brand
Dr. Reckeweg
Container Type
Bottle
Shelf Life
Long Life
Remedy Type
Homeopathic
Country of Origin
Germany
Form Factor
Tablet
Suitable For
Veg / Vegetarian
Price
₹ 170