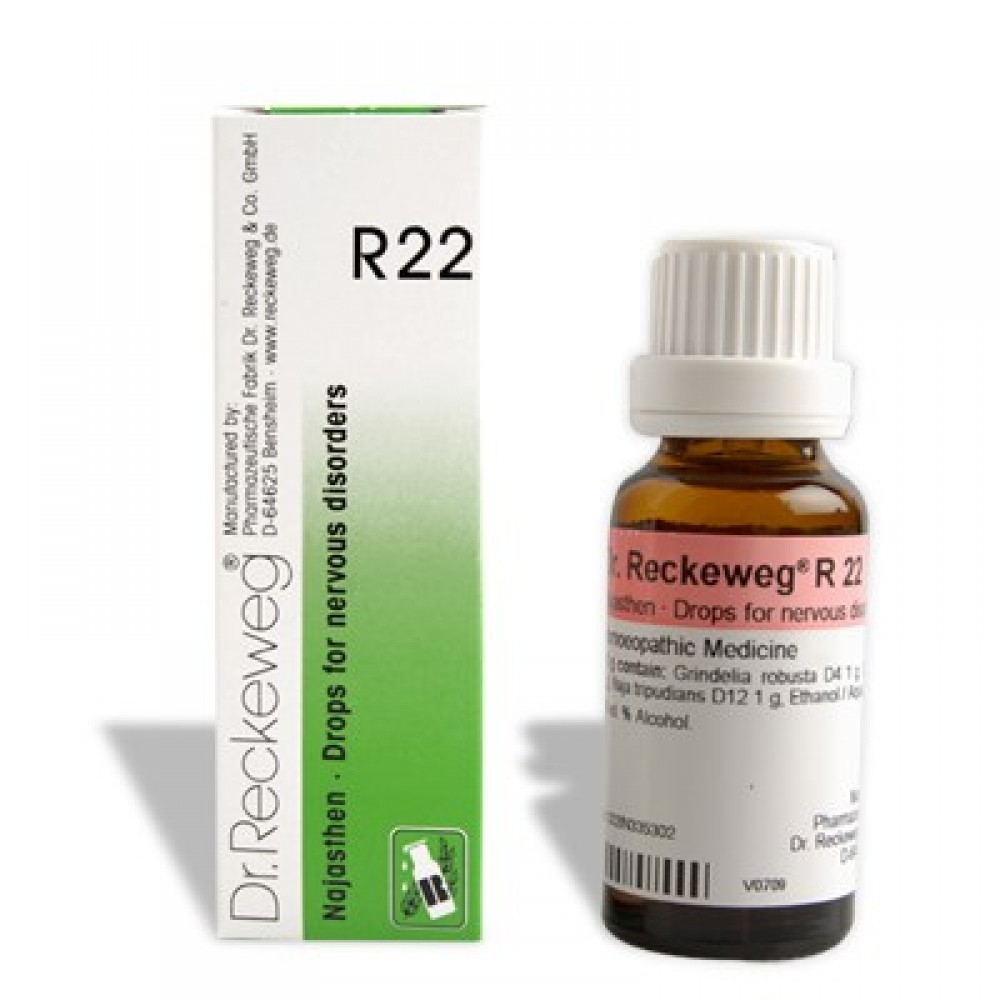 Dr. Reckeweg R22 Nervous Disorders Drops 22ml
Doctor Reckeweg R22
Drops for Nervous Conditions
INDICATIONS
Flatulence is often accompanied by nervous disturbances, a feeling of oppression and suffocation, and an angry heart condition.
Principal Ingredients' Mode of Action
Naja trip: Anginous heart condition causing pain in the forehead and temples, heart palpitations, oppression, and general agitation, as well as acute cardiac weakness and irritability brought on by nervous coughing.
Heart pressure that feels excessive for the thoracic cavity, pulmonary and cardiac weakness, and a feeling of suffocation while in bed are all symptoms of grindelia rob.
Lachesis: a condition characterized by anxiety, hostility toward the afterlife, headaches, particularly above the left eye, palpitations, and a feeling of being choked. Symptoms are aggravated by warmth and at bedtime.
How to Use: Usually three times per day, 10-15 drops in a little water before meals, for a longer period of time.
Important Information: use as directed by a physician
Attributes
Brand
Dr. Reckeweg
Container Type
Bottle
Shelf Life
Long Life
Remedy Type
Homeopathic
Country of Origin
Germany
Form Factor
Drops
Suitable For
Veg / Vegetarian
Price
₹ 250