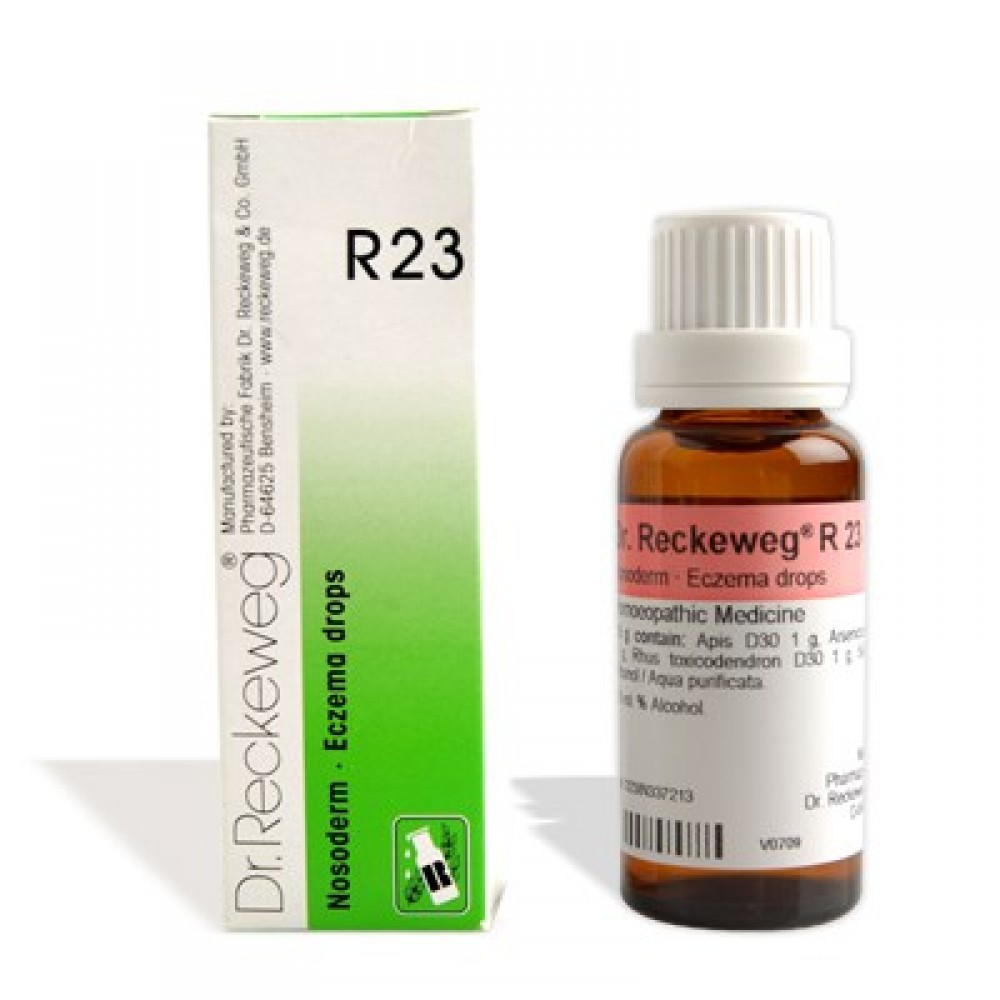 Dr. Reckeweg R23 (Nosoderm) Eczema Drops 22ml
RECKEWEG, DR.
Drops for Eczema
INDICATIONS
acne, herpes, rashes, and eschar are a few examples of skin conditions.
Principal Ingredients' Mode of Action
Apis mellifica: Circumscribed swelling that is oedematous and erysipelatous, serous coat inflammation that stabs, and dermatoses that itch are some of the symptoms.
Arsen. alb.: Dandruff, thick, scaly scalp eczema with foul pus, dry skin with scale formation, eczema with blister formation that develops into pustules and eschar.
Rhus Tox.: Erythema rapidly developing into blisters, frequently accompanied by oedema, the development of pus and eschar, and the development of red, erysipelatous skin with the formation of reddish blisters.
How to Use: 15 to 20 drops in water for an extended period of time in the morning and evening.
Important Information: use as directed by a physician
Attributes
Brand
Dr. Reckeweg
Container Type
Bottle
Shelf Life
Long Life
Remedy Type
Homeopathic
Country of Origin
Germany
Form Factor
Drops
Suitable For
Veg / Vegetarian
Price
₹ 250