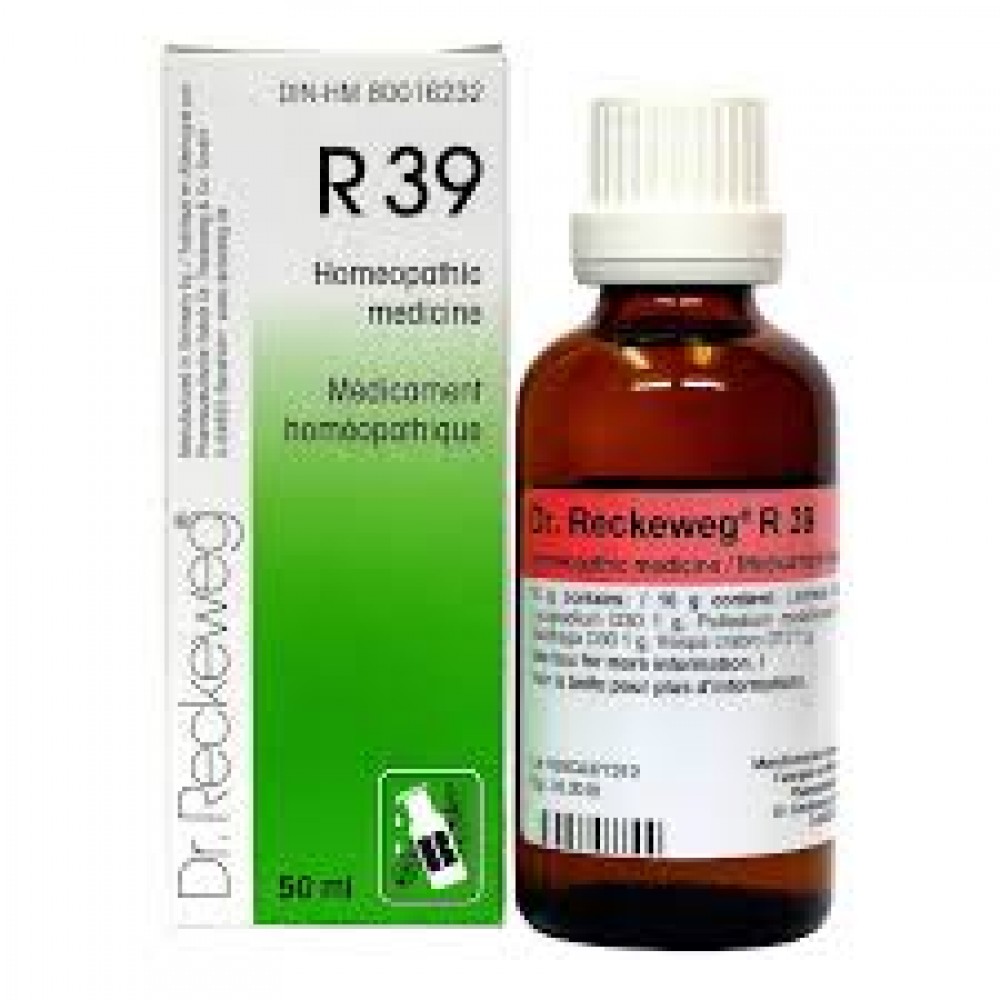 Dr. Reckeweg R39 Affections Of The Abdomen Left Side Drops 22ml
RECKEWEG, DR.
abdominal ailments on the left side
INDICATIONS
The current remedy should be tried before deciding on a surgical operation, as well as in cases of bad cicatrizing after an operation and ill-defined affections of the parametrium (left side). R38 is to be tried if the right side is the affected. Ovaries (left side), parametria and annexes. Cysts, inflammation, and tumors. Beneficial action in case of inflammation, annexitis, salpingitis, parametritis, and cysts of the
Principal Ingredients' Mode of Action
Lachesis: abdominal convulsions and flushing to the left.
Lycopodium: Convulsive pains with a particular action in the area of the descending colon sigmoid (S-romanum), which frequently all too well-founded fears of cancer.
Palladium: Acute and chronic inflammation, as well as ovarian cystic conditions.
Saxifraga: Action of the current remedy is primarily directed against affections of the female abdomen (left), when the pains radiate in the upper parts and eventually develop renal calculi or intestinal pains. These general conditions of irritation are echoed as vegetative reflexes throughout the several organs and can contaminate the latter.
How to Use: The same dose every 1-2 hours (possibly in a little warm water) in cases of acute inflammation with fever and pains suddenly developing. Simultaneous application of hot poultices, cooked potato poultices, or physico-therapeutic treatments like short wave rays. As a prolonged cure 3 times daily 10-15 drops in some water before meals.
Important Information: use as directed by a physician
Attributes
Brand
Dr. Reckeweg
Container Type
Bottle
Shelf Life
Long Life
Remedy Type
Homeopathic
Country of Origin
Germany
Form Factor
Drops
Suitable For
Veg / Vegetarian
Price
₹ 250