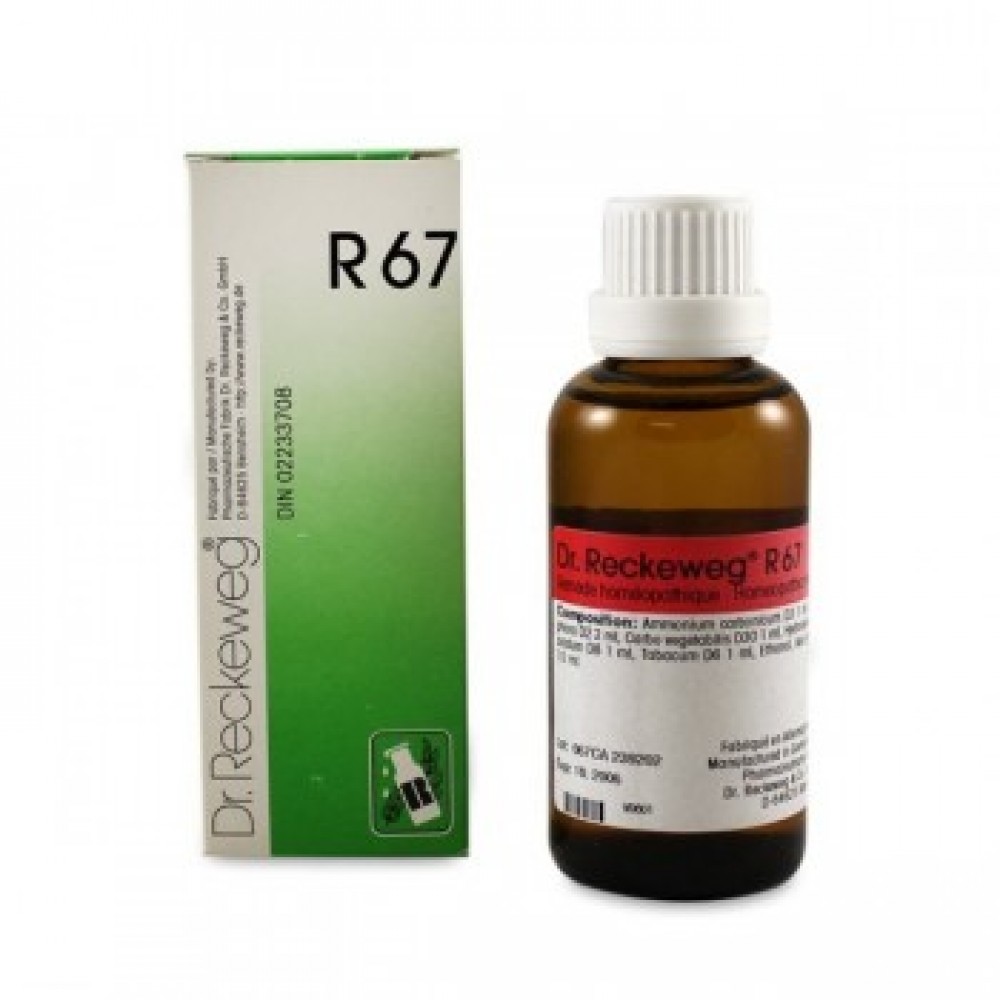 Dr. Reckeweg R67 Circulatory Debility Drops 22ml
decreases in heart circ. debility
INDICATIONS
Chronic circulatory disturbances with a propensity for syncope, vertigo, and a sense of imbalance. Acute circulatory disturbances, circulatory shock, cardiogenic shock following cardiac failure, circulatory disturbances following infectious diseases and injuries.
Principal Ingredients' Mode of Action
All treatments strengthen the heart and increase circulation.
Ammonium carbonicum: sweating, a weak pulse, and a fear of dying
Acidum hydrocyanicum: Syncope, sudden collapse, icy cold perspiration, and cardiogenic shock are all symptoms.
Carbo vegetabilis: Analeptic circulatory collapse with cold sweat, pallor, and cyanosis. Burning in the chest like glowing coals along with debility and palpitations. Shortness of breath, anxiety. Almost imperceptible pulse.
Crotalus Cascavella: Circulatory disturbances of post-infectious genesis, cardiac insufficiencies, and a propensity for shock, especially in response to bacterial toxins.
Tabacum: Pallor in the face, a pulse that is nearly imperceptible, cold sweats, and nausea.
Veratrum: Complete hypotension, cold sweats, a barely audible pulse, ice-cold hands, and orthostatic fainting
Useful hints:
* Repeat 14 to 12 hours after acute circulatory shock, and if necessary, administer 10-15 drops every 5 minutes with or without water.
* Reduce the frequency of the remedy once improvement starts to occur.
* For a variable period of time, administer 10 to 15 drops in water three times per day before meals in cases of chronic circulatory disturbances.
Important Information: use as directed by a physician
Attributes
Brand
Dr. Reckeweg
Container Type
Bottle
Shelf Life
Long Life
Remedy Type
Homeopathic
Country of Origin
Germany
Form Factor
Drops
Suitable For
Veg / Vegetarian
Price
₹ 250