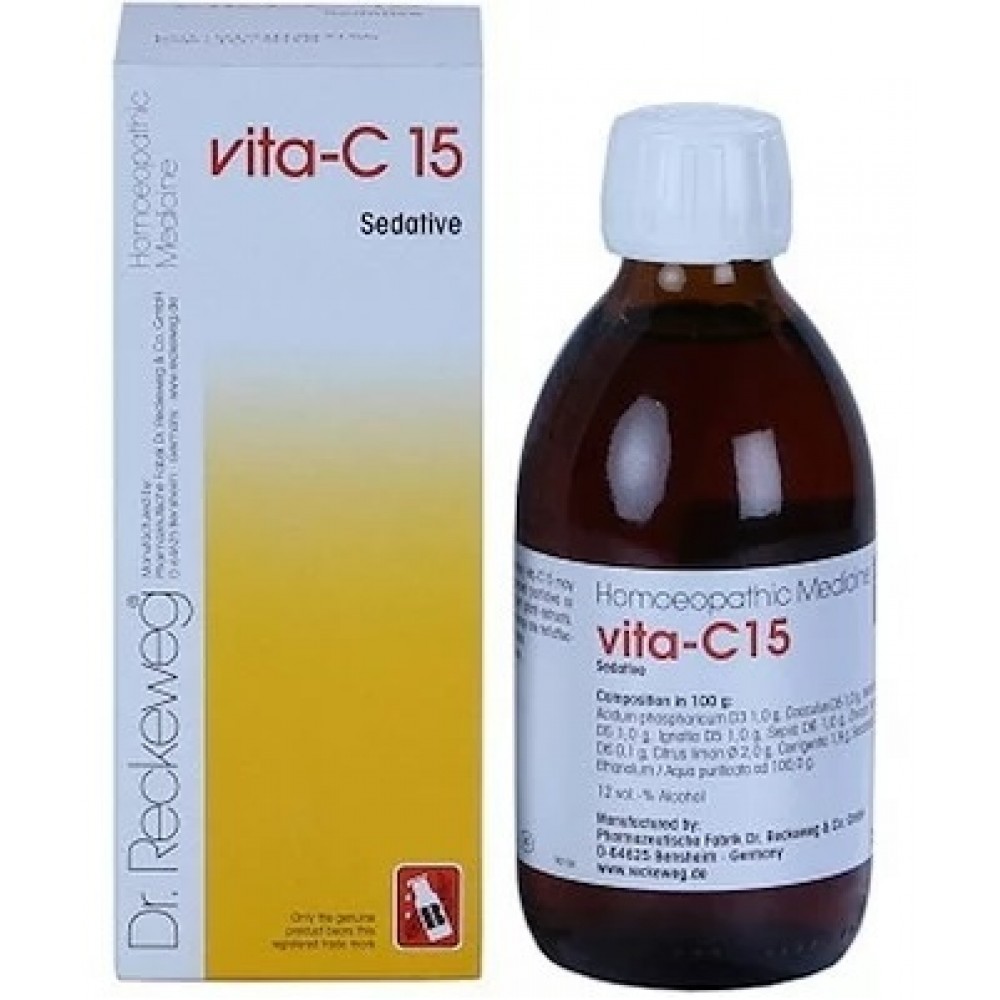 Dr. Reckeweg Vita-c 15 Sedative (250ml)
Vita-C 15 Sedative by Dr. Reckeweg (250 ML)
The herbal supplement VITA-C 15 SEDATIVE is made from plant extracts and is used as a supplement for both men and women. It is a body-building and mind-refreshing herbal remedy that helps to relieve tension, normalize life after trauma, assimilate, and aid excretion.
SEDATIVE VITA-C 15 Composition:
ZINCUM METALLICUM D6 0, 1 G, CITRUS LIMON Q 2, CORRIGENTIA 1, 9 G, SACCHArUM 20, 0 G, ETHANOLUM/ AQUA PURIFICATA AD 100, 0 G, ACIDUM PHOSPHORICUM D3 1,0, G, COCCULUS D5 1,0, G, HELONIAS DIOICA D5 1,0, IGNATIA D5 1,0, G,
DIABETICS PLEASE READ:
1 TEASPOON = 5 ML = 1, not 1.
DOS: TABLESPOONFUL THREE TIMES DAILY; SUBSEQUENTLY, ONE TIME DAILY, TAKEN IN THE EVENING.
Caution
Used only with a doctor's approval.
Attributes
Brand
Dr. Reckeweg
Container Type
BOTTLE
Shelf Life
36 month
Remedy Type
Homeopathic
Country of Origin
Germany
Form Factor
Liquid
Suitable For
Veg / Vegetarian
Price
₹ 645