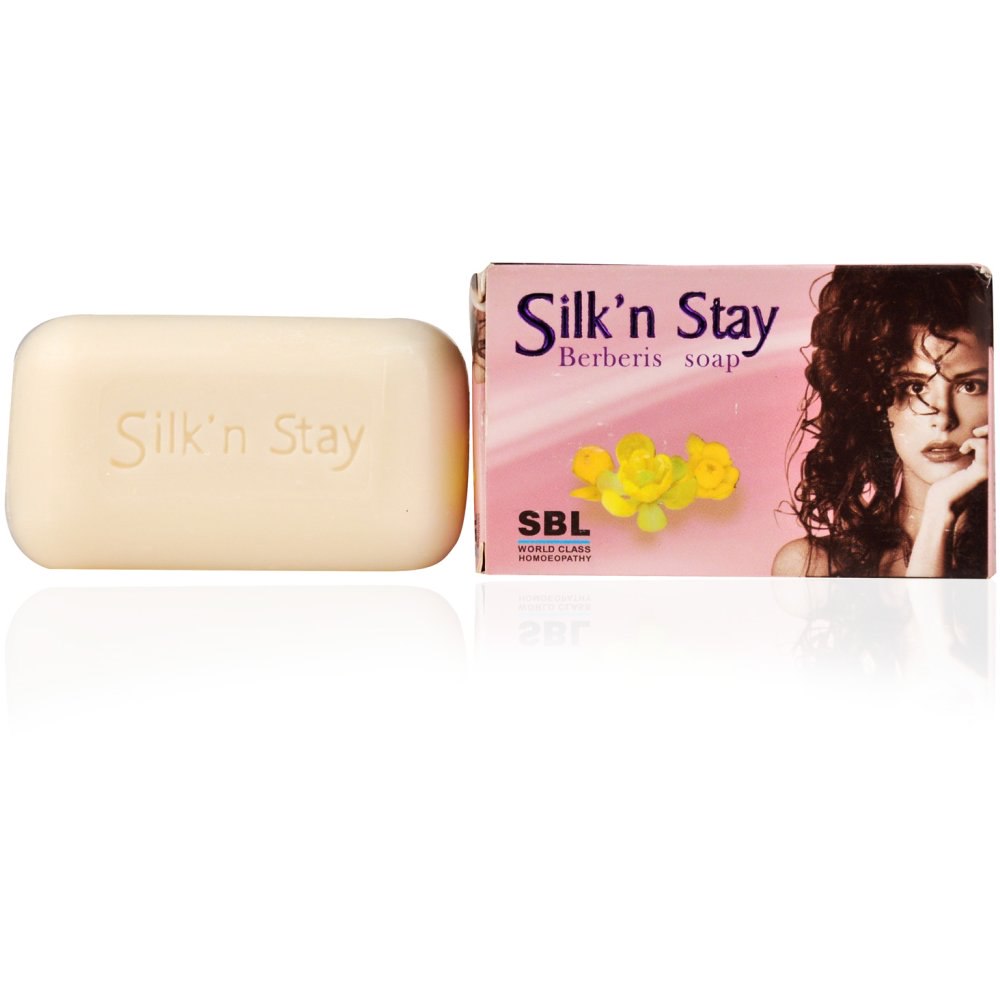 SBL Silk N Stay Berberis Soap (75g) : Clears Complexion by Removing Pimples and Acne
8 x 3 x 5 centimeters
About SBL Silk N Stay Glycerine Soap
It is a renowned manufacturer of homeopathic medicines in India that offers a wide selection of top-notch remedies, including generics, standalone treatments, bio-chemical combinations, and specialized treatments.
In collaboration with Laboratories Boiron of Lyon, France, the industry leader since 1932, SBL began operations in 1983 as Sharda Boiron Laboratories Ltd. Boiron provided assistance in the establishment of cutting-edge air-conditioned manufacturing facilities at Sahibabad as well as in the development of production and testing procedures that adhered to the highest standards.
The distinguishing feature of SBL on the homeopathic market in India is its unwavering focus on quality. SBL excels on this criterion and perpetually seeks to enhance its lead through technology, research, and development, and clinical trials, resulting in a product that delivers the healing it promises. The quality assurance system at SBL is continuously upgraded for gaining benefits in terms of quality and productivity.
Product Description
The basic raw material TFM (Total Fatty Material) is impurity-free palm oil, which gives SBL's soaps a distinct quality that makes them superior having an edge over other soap currently available in the market. Silk'n Stay (Berberis and Calendula) Glycerine Soap has strong moisturizing properties thus preventing the skin from drying after washing. It keeps the skin smooth, glowing, and soft in all weather conditions.
Due to its strong anti-inflammatory and moisturizing properties, calendula officinalis is a wonderful herb for skin. Calendula is helpful for dry or damaged skin as it greatly heals, soothes, and softens skin, Acts as a natural antiseptic.
In homeopathy, Berberis – Berberis Aquifolium, which is used in all instances where the skin is dark or has scars from acne or other conditions, holds the top spot as a natural herb for improving facial complexion.
Ingredients
Cacoate of sodium
Salicylate of Soda
Glycol Propylène
Sucrose
Sulfuric acid sodium
Glycerin
Chlorine, sodium
Fragrance
Extract of Calendula
Extrac Berberis
Diamox Edta
Attributes
Brand
SBL Cosmetics
Remedy Type
Homeopathic
Country of Origin
India
Price
₹ 45