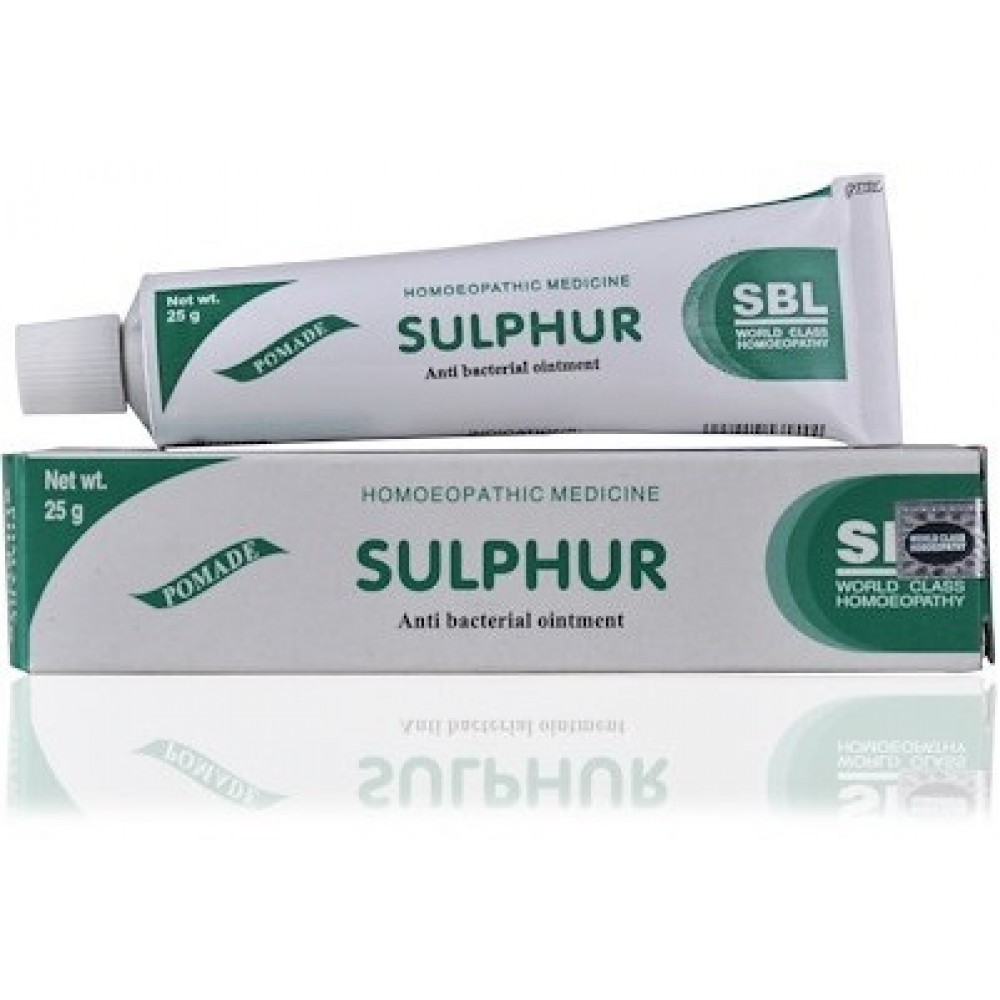 SBL Sulphur Ointment (25g)
Ointment with Sulfur SBL
Cream that fights bacteria
Sulphur: It is recommended for dry, scaly, unhealthy skin; freckles; itching, burning; worse washing; pustule eruption; rhagades; hang-nails; skin affections after local medication; pruritus, especially from heat; is evening; frequently recurs in spring; in damp weather.
Sulphur cream indication:
cutaneous disorders
Rash
Eczema
Redness and itching of the skin
Red skin that is itchy and painful, frequently covered in loose, silver-colored scales.
Scales or crust appear on the scalp; nails break off or crumble from the nail bed.
Psoriasis of the hands is a common skin condition that causes scales and red patches that can be painful and itchy and appear on the elbows, knees, scalp, back, face, palms, and feet, among other places on the body.
eruptions of pimples and pustules
For external complaints, SBL ointments or gels are applied externally.
The penetration and absorption of oils and ointments are both simple and effective.
Application
On the affected area that has been cleaned and dried twice a day, apply SBL Pomade Sulphur Ointment.
Attributes
Brand
SBL
Container Type
Tube
Shelf Life
Long Expiry
Remedy Type
Homeopathic
Country of Origin
India
Form Factor
Ointment
Suitable For
Veg / Vegetarian
Price
₹ 56