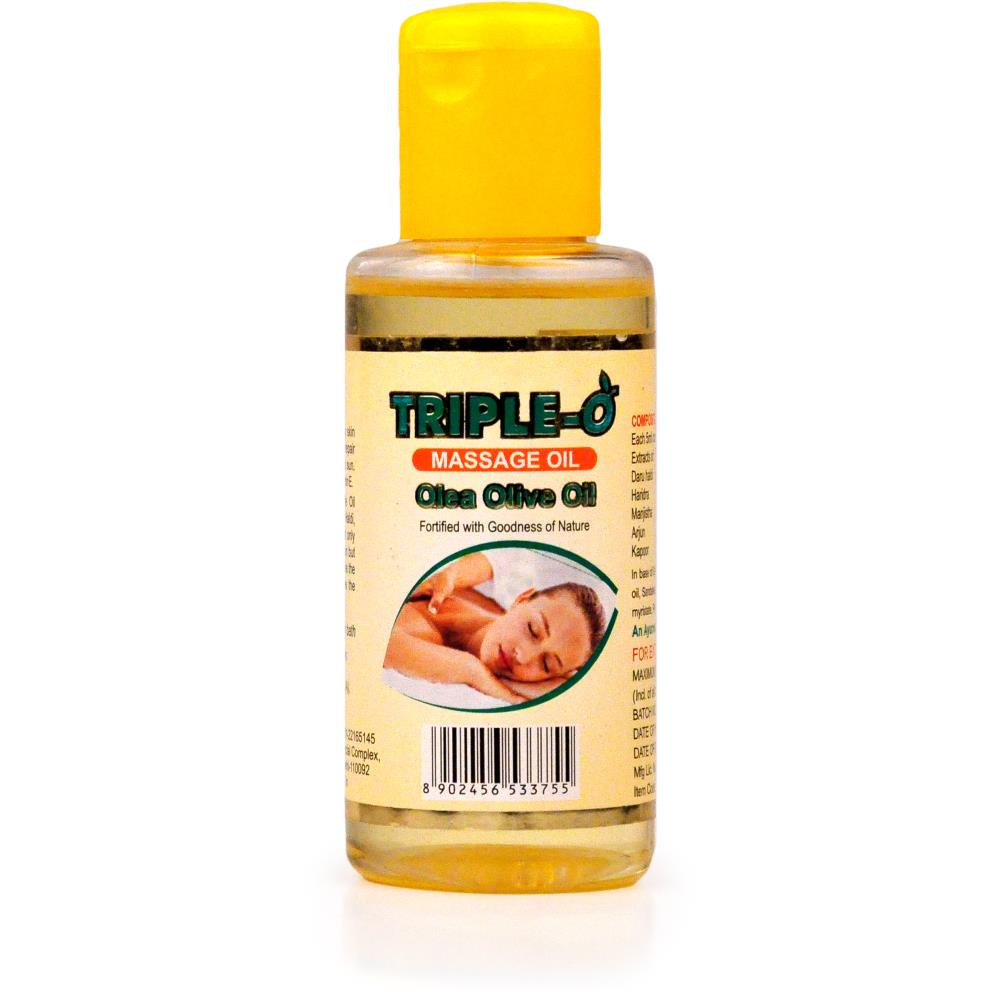 SBL Triple – O Massage Oil (100ml) : For Glowing skin, pimples, dry skin, antioxidant effects
Properties
Weight
103 (gms)
Dimensions
4, 4, 4, and 11.5 centimeters
TRIPLE – O massage oil
The goodness of nature is added to Olea olive oil.
Ingredients of TRIPLE -O massage oil
Sandalwood oil, basil oil, almond oil, Arjuna, Manjishtha, and Daru haldi are some of the ingredients in Karpoor.
Uses of O massage oil:
Vitamin E helps to fight dry or flaky skin caused by harsh weather and helps to repair skin damaged from over exposure to sun. Olive Oil is an excellent source of Vitamin E.: Olive oil is a fantastic source of vitamin E, which helps to repair skin damage from excessive sun exposure and fights dry or flaky skin caused by harsh weather.
Almond Oil: It is easily absorbed, high in vitamin E, and aids in skin toning and facial glow. On hair, it promotes growth and regenerates hair follicles.
Natural skin-boosting ingredients like basil and sandalwood oils.
Massage with Triple-O Olea Olive Oil enhanced with well-known herbs (Daruhaldi, Manjishtha, Arjuna, and Haridra) helps to maintain the skin's natural glow while also toning the muscles, relieving muscle pain and tension, calming the nerves, and enhancing circulation.
Directions of O massage Oil:
Whenever you take a bath or shower, apply Triple-O.
Terms and Conditions
Before purchasing this medication, we have assumed that you sought medical advice and are not using it for self-medication.
Attributes
Brand
SBL
Remedy Type
Homeopathic
Country of Origin
India
Form Factor
Oil
Price
₹ 75