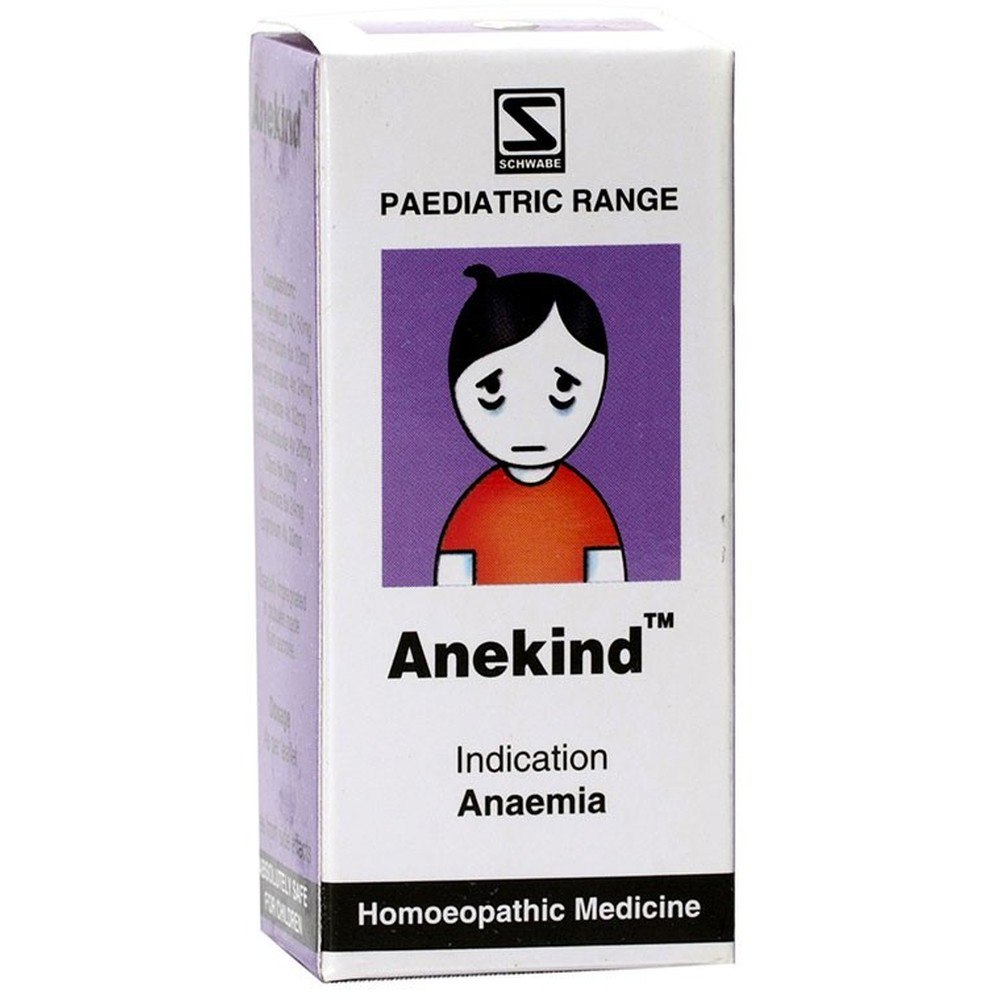 Willmar Schwabe India Anekind (10g) : Anaemia, Lack of Appetite, Weakness
Also known as
Aneki
Properties
Form
Tablet
Perfect For
Baby & Children
Weight
50 (gms)
Dimensions
Measures 3.5 by 3.5 by 8 centimeters
About Anekind
effectively treats anemia by promoting improved hemoglobin synthesis, absorption, and maintenance
facilitates iron absorption
increases the production of RBC
aids in healthy digestion and is an effective treatment for anemia.
treats accompanying symptoms, such as a sunken face and angry spots
provides relief from anaemia-related lassitude, headaches, and weakness
Additionally beneficial during recovery from crippling illness
enhances the immune system defenses
Composition
4×50 mg of ferrum metallicum
4×24 mg of Ceanothus americanus
12×10 mg of secale cornutum
8×30 mg of Cinchona officinalis
100x 12 mg of ginkgo biloba
Adhesive justice 4 times, 20 mg
30 mg of 4x ergot
6×24 mg of Nux vomica
used on 10 gm of globules
Direction of use
Dosage: If complaints are not relieved, consult a specialist. It can be given to infants 1 globule 3 times a day and children 3 globules 3 times a day, unless the doctor instructs otherwise (preferably 15 minutes before meals).
Side effects: AnekindTM doesn't have any known side effects.
Contra-indications: The use of AnekindTM has no known contraindications.
Interactions: The AnekindTM product has no known interactions with other goods.
Attributes
Brand
Dr. Willmar Schwabe India
Remedy Type
Homeopathic
Country of Origin
India
Form Factor
Tablet
Price
₹ 115