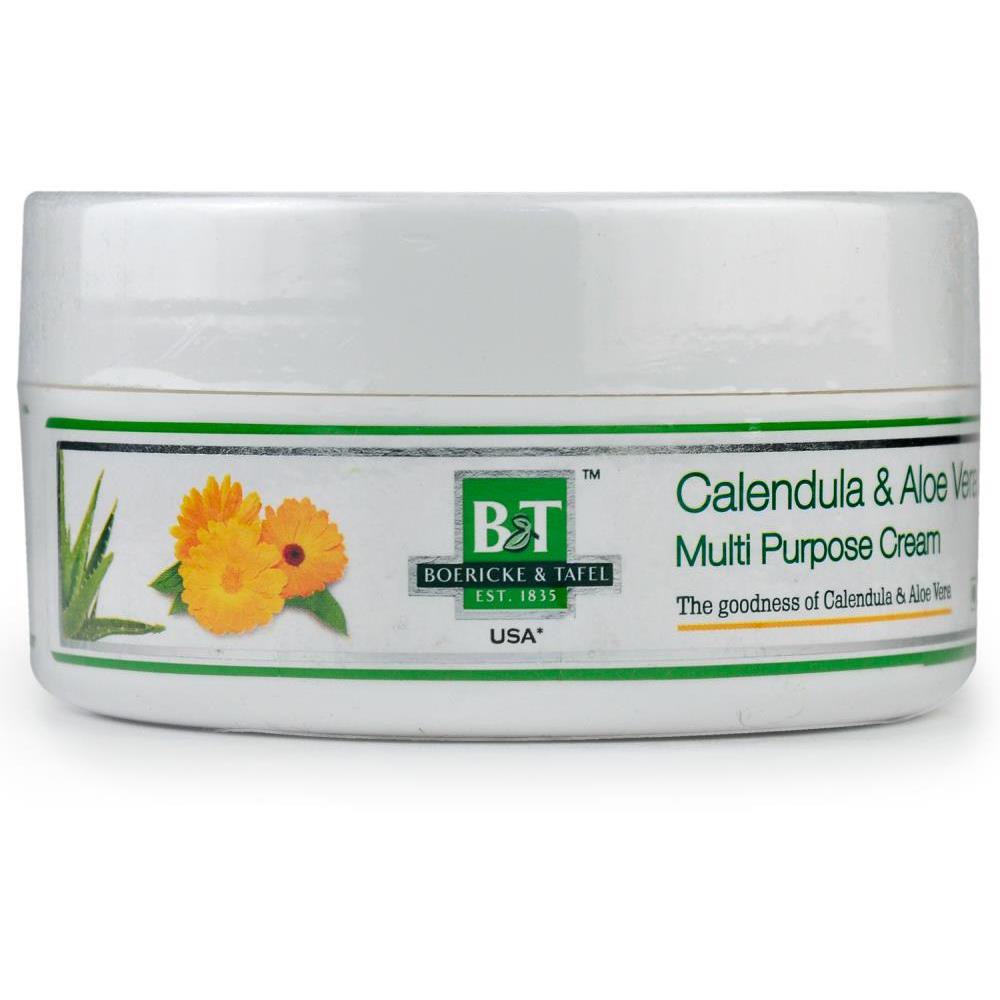 Willmar Schwabe India B&T Calendula Multi Purpose Cream (300g) : For Supple Skin, Removes Dryness of Skin, Minor Cuts & Scars, Sore Nipples
Also known as
Cream made from calendula
Properties
Weight
370 (gms)
Dimensions
Measures 9.5 by 9.5 by 5 centimeters
About Willmar Schwabe India B&T Calendula and Aloe Vera Multi Purpose Cream
America's oldest homeopathic consumer brand, B & T®, was founded in 1835 by Drs. Francis E. Boericke and Adolph J. Tafel. It has a 180-year legacy in homoeopathy.
Mr. J.G. Wesselhoeft founded it in 1835.
Boericke and Tafel was a partnership established in 1869 by two German men named A.J. Tafel and Francis Edmund Boericke for the purposes of publishing books and operating a pharmacy.
Boericke & Tafel joined Hom Int (Homoeopathy International), a grouping of homeopathic companies conducting business globally, in 1987.
The Willmar Schwabe Group acquired Boericke & Tafel, the first homeopathic consumer brand in the United States, in 1988.
2015 saw the debut of an Indian body care line.
Product Description
It can be used for many things:
To maintain healthy skin and treat common skin issues
Skin drier than usual
massage of the face and body
For minor cuts and nicks, local dressing agent
Dark spots and skin imperfections
Nips that hurt
Rash from changing diapers
How To Use
Apply the cream in a sufficient amount and gently massage it into the skin. For minor cuts and scrapes, first wash the area with soap and water. If irritation appears, stop using the cream.
Attributes
Brand
Schwabe Cosmetics
Remedy Type
Homeopathic
Country of Origin
India
Form Factor
Cream
Price
₹ 275