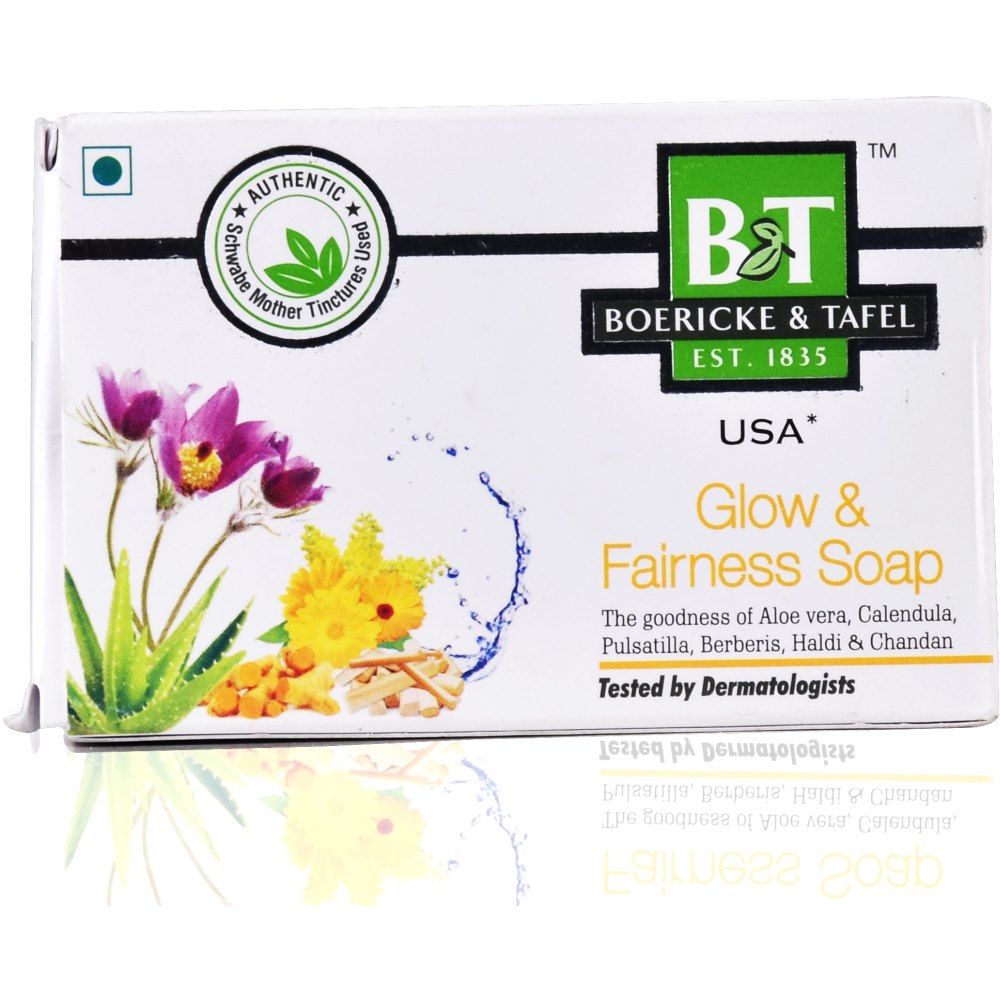 Willmar Schwabe India B&T Glow and Fairness Soap (75g) : Beneficial in Skin Blemishes, Dark Spots and Improves Complexion
90 (gms)
Dimensions
Dimensions: 8.9 x 3 x 5.8 cm
About Willmar Schwabe India B&T Glow and Fairness Soap
America's oldest homeopathic consumer brand, B & T®, was founded in 1835 by Drs. Francis E. Boericke and Adolph J. Tafel. It has a 180-year legacy in homoeopathy.
Mr. J.G. Wesselhoeft founded it in 1835.
Boericke and Tafel was a partnership established in 1869 by two German men named A.J. Tafel and Francis Edmund Boericke for the purposes of publishing books and operating a pharmacy.
Boericke & Tafel joined Hom Int (Homoeopathy International), a grouping of homeopathic companies conducting business globally, in 1987.
The Willmar Schwabe Group acquired Boericke & Tafel, the first homeopathic consumer brand in the United States, in 1988.
2015 saw the debut of an Indian body care line.
Product Description
Regular use is beneficial for skin blemishes, dark spots, and complexion improvement. B&T Glow & Fairness Soap is a formula created especially for maintaining the skin's health, fairness, and suppleness.
Aloe vera, Calendula, Pulsatilla, Berberis aquifolium, Haldi (Curcuma longa), Chandan oil (Oleum santali), and other natural ingredients work together to improve the skin's tone.
Aloe vera, Oleum santali, Pulsatilla, and Berberis aquifolium assist in fading dark spots and enhancing skin radiance.
Curcuma longa and calendula guard against skin infections.
How To Use
Apply the soap to the skin, gently rub to create foam, and then wash after the foam has been there for a minute.
Attributes
Brand
Schwabe Cosmetics
Remedy Type
Homeopathic
Country of Origin
India
Price
₹ 45