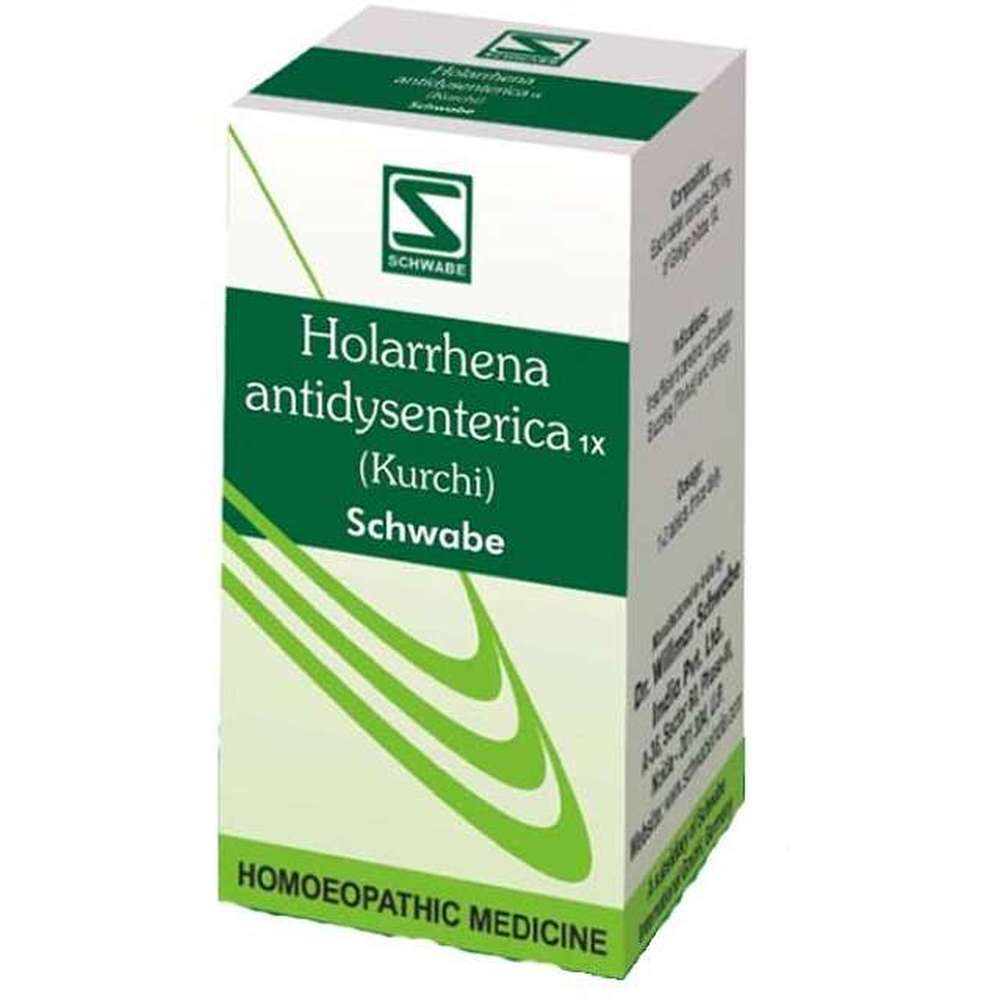 Willmar Schwabe India Holarrhena Antidysentrica 1X Tablets (Kurchi) (20g) : Useful in Colitis, Diarrhoea, Dysentery, Irritable Bowel Syndrome
Also known as
Greetings, everyone.
Properties
83 (gms)
Dimensions
Dimensions: 3.9 x 3.9 x 7.7 cm
Holarrhena Antidysentrica 1X Tablets (Kurchi)
Indication of Holarrhena Antidysentrica 1X Tablets (Kurchi)
diarrhea, dysentery, and acute or chronic colitis.
useful for treating colic, rectal bleeding, irritable bowel syndrome (IBS), and other symptoms.
Other indicated symptoms of Holarrhena Antidysentrica 1X Tablets (Kurchi)
It eases cramps in the abdomen.
Stool irregularity is a sign of it.
There is a reduction in urgency or the sensation that bowel movements are incomplete.
Diarrhea in the summer after a chill or poor diet is a good indication.
It relieves intestinal catarrh and intestinal flu.
Dysentery and feverish diarrhoea are indicated uses.
Direction of use of Holarrhena Antidysentrica
Dosage: A suitable diet plan and oral rehydration salts are advised to complement this therapy, unless otherwise prescribed, 1-2 tablets taken 2-3 times per day.
Consult a specialist if your complaints don't go away.
Precautions while taking Holarrhena Antidysentrica
Always allow 15 minutes between taking your medications and eating.
Consult a homeopathic doctor prior to use if you are pregnant or nursing.
While taking medication, refrain from consuming alcohol or tobacco.
Terms and Conditions
Before purchasing this medication, we have assumed that you sought medical advice and are not using it for self-medication.
Attributes
Brand
Dr. Willmar Schwabe India
Remedy Type
Homeopathic
Country of Origin
India
Form Factor
Tablet
Potency
1X
Price
₹ 160