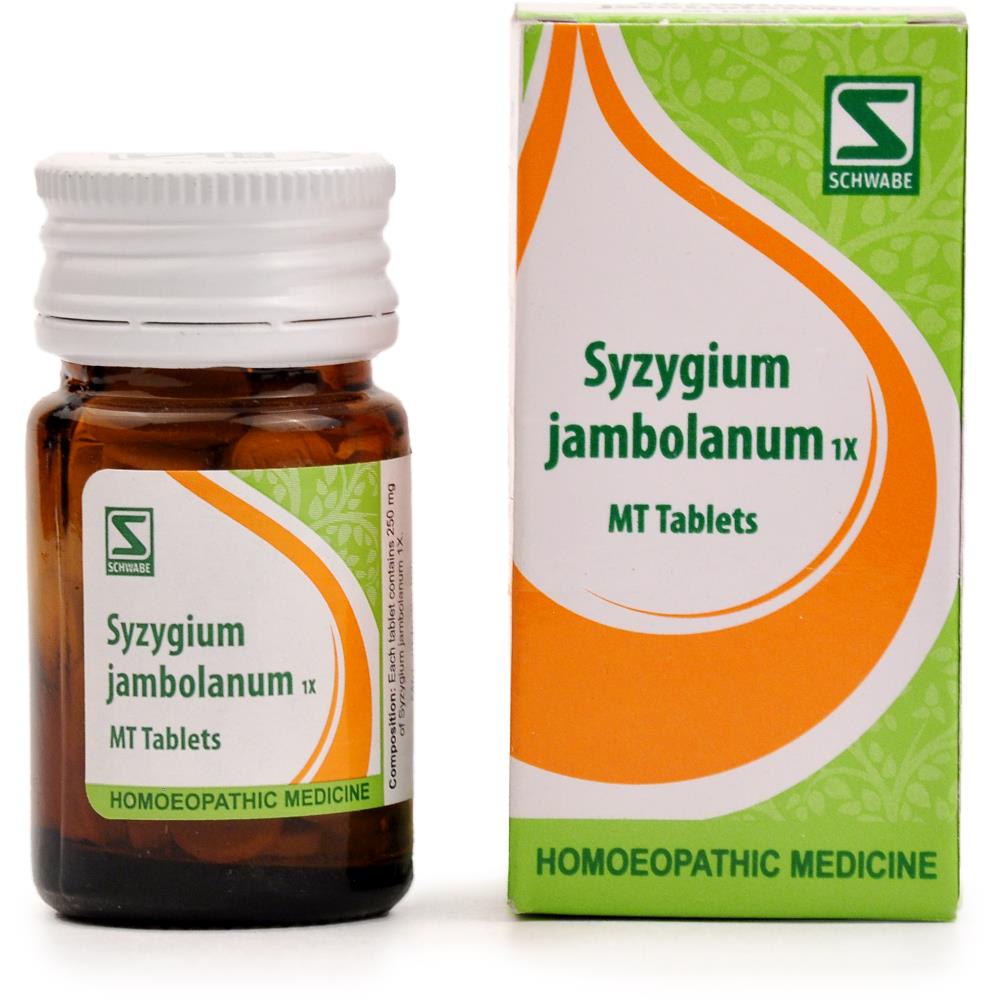 Willmar Schwabe India Syzgium Jambolanum 1X Tablets (20g) : Regulates Blood Sugar, Relieves Weakness, Burning urination .
Weight
83 (gms)
Dimensions
Dimensions: 3.9 x 3.9 x 7.7 cm
About Syzgium Jambolanum 1X Tablets
increased levels of blood and urine sugar are a warning sign.
useful for treating diabetes mellitus symptoms like increased appetite, thirst, and urination as well as weakness or fatigue.
Studies have demonstrated and validated its hypoglycemic effects.
There is evidence to support its impact on lipid and carbohydrate metabolisms.
Direction of use of Syzgium Jambolanum
Dosage: Unless otherwise directed, take 2 tablets, ideally between meals; if symptoms persist, see a doctor.
Side effects: Syzygium jambolanum 1x by Schwabe has no known adverse effects.
Contra-indications and interactions: The use of Syzygium jambolanum 1x by Schwabe has no known contraindications or drug interactions.
Precautions while taking Syzgium Jambolanum
Always allow 15 minutes between taking your medications and eating.
Consult a homeopathic doctor prior to use if you are pregnant or nursing.
While taking medication, refrain from consuming alcohol or tobacco.
Terms and Conditions
Before purchasing this medication, we have assumed that you sought medical advice and are not using it for self-medication.
Attributes
Brand
Dr. Willmar Schwabe India
Remedy Type
Homeopathic
Country of Origin
India
Form Factor
Tablet
Potency
1X
Price
₹ 160