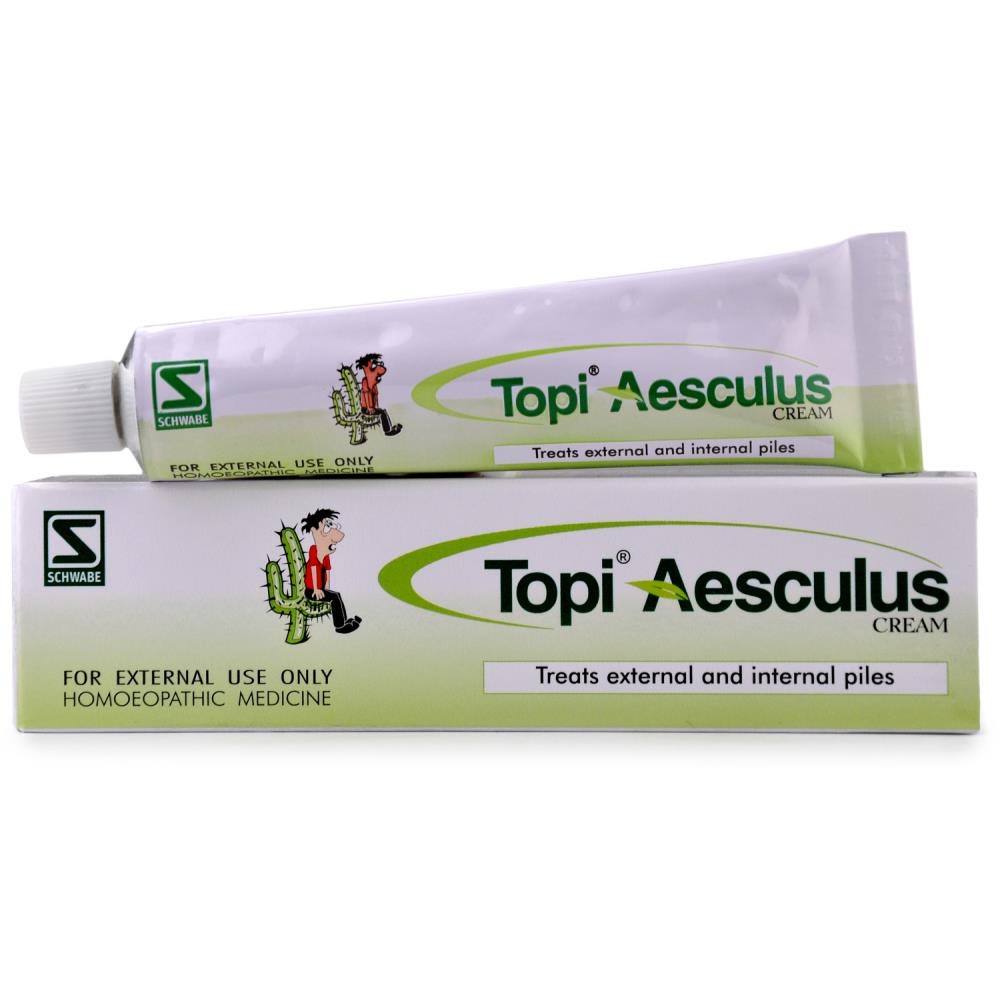 Willmar Schwabe India Topi Aesculus Gel (25g) : Helps in Painful and Bleeding Piles/Haemorrhoids
Also known as
Aesculapian, Aes
37 (gms)
Dimensions
13.5, 2.4, and 3.5 centimeters
About Topi Aesculus Gel
supplemental treatment for hemorrhoids (piles)
MT Aesculus hippocastanum content is 10%, compared to 2.5% for other species.
reduces haemorroid symptoms like back and rectus pain that is piercing and shooting, as well as soreness and aching that lasts for hours after bowel movements.
Suitable for hemorrhoids with and without bleeding
Utilized both internally and externally
Direction of use of Topi Aesculus Gel
Dosage: Topi Aesculus should be administered as follows unless otherwise directed by a doctor:
Applying a thin layer of the cream to a thoroughly cleaned aneurism is how it should be used three to five times per day.
Side effects: If any of these symptoms appear after applying the cream, it is advised to seek medical attention. In rare instances, applying the cream may cause allergic skin reactions that include redness, itching, and blistering.
Contra-indications: Patients known to have an allergy to Aesculus hippocastanum shouldn't use the cream.
Interactions: Topi Aesculus and other products do not seem to interact with one another.
Terms and Conditions
Before purchasing this medication, we have assumed that you sought medical advice and are not using it for self-medication.
Attributes
Brand
Dr. Willmar Schwabe India
Remedy Type
Homeopathic
Country of Origin
India
Form Factor
Gel
Price
₹ 70